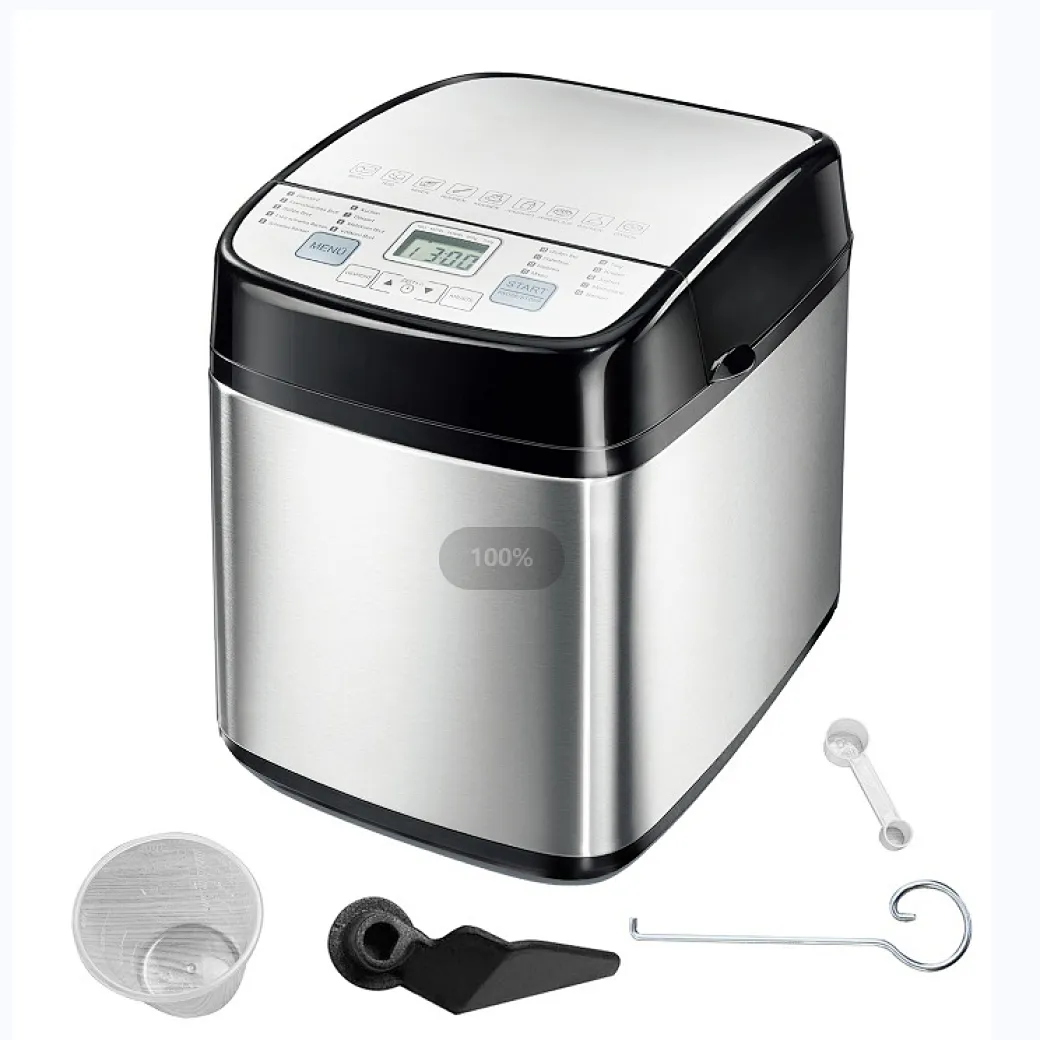 Model No: BM8601
non stick coated Stainless steel electric bread maker for easy carrying
Adjustable crust control: light, medium and dark
10 minutes electric power cut off memory
15 hours programmable delay timer, 60 minutes warm-keeping
Measuring cup and spoon included
Product size: 310*210*275mm
Minimum quantity: 1x40GP
minimum order :
1000 cases
Country of Origin :
Ningbo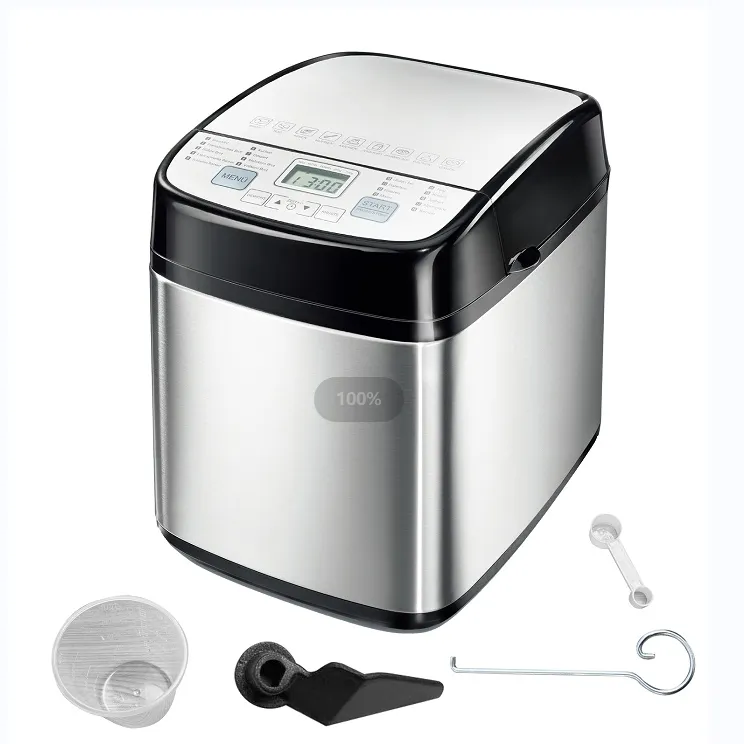 Product Description
---

1. TEMPERATURE SENSORS: This electric bread maker comes equipped with built-in sensors to determine temperatures to optimize each program at every step, low noise bread maker giving you the best bread quality possible.

2. ARTISAN-STYLE KNEADING: This automatic electric bread maker features an innovative kneading blade with specially placed ribs in the bread pan to replicate artisan kneading and serve you the best-tasting bread low noise bread maker with the ideal texture, every time.

3. GOURMET GLUTEN-FREE BAKING: This versatile electric bread maker includes four easy-to-use automatic electric bread maker programs for delicious gluten-free bread, cake, pizza dough, and pasta.

4. DELAY TIMER: low noise bread maker Wake up every morning to the aroma of freshly-baked bread with the delay timer - simply add the ingredients in the evening and set the timer for the morning (up to 15 hours in advance). low noise bread maker Fresh bread has never been better.