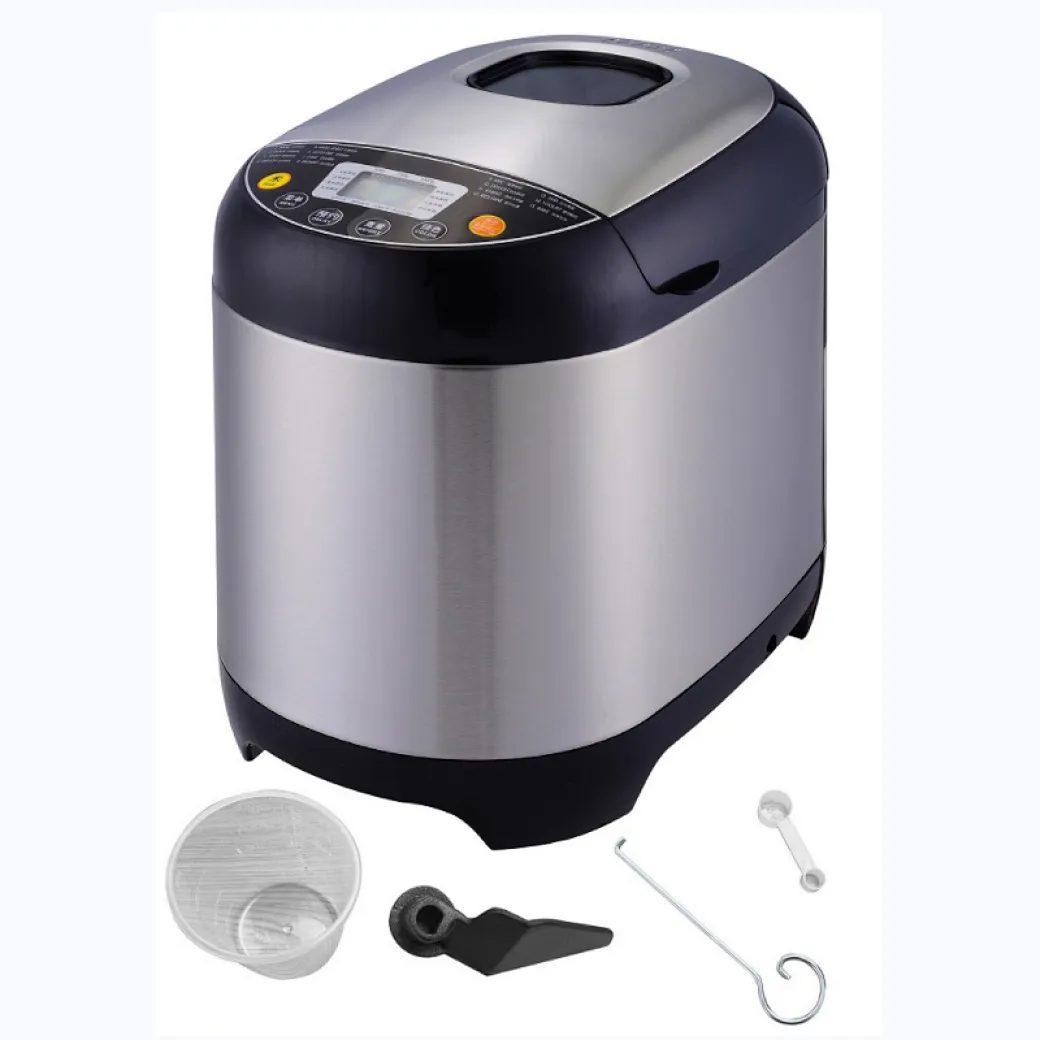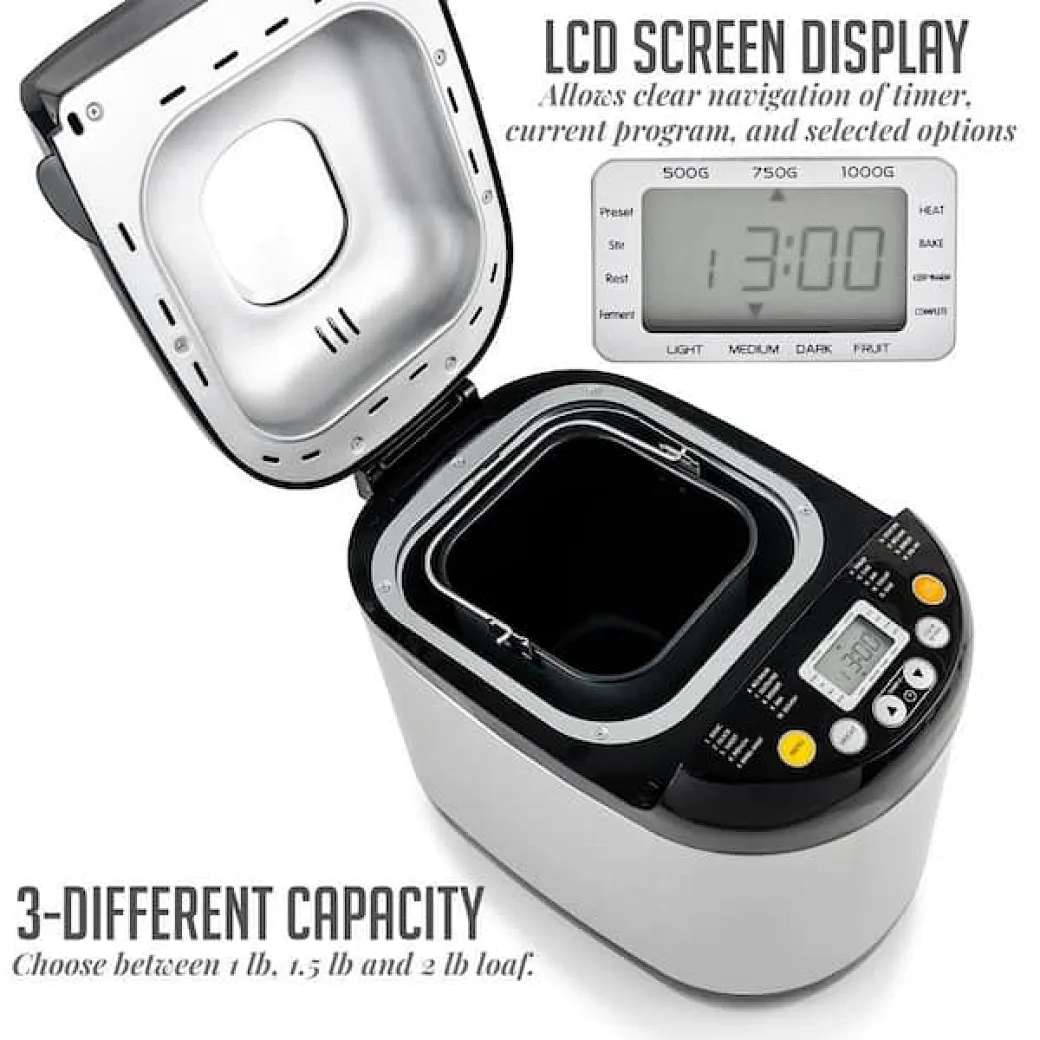 Model No: BM8501
Electric Stainless Steel kitchen pro bread maker with Nonstick Baking Pan and Digital Display
220V-240V~50Hz, 550W, low noise DC motor
1.0M power cable,approved with VDE plug
Capacity: 1.0Lb/ 1.5Lb/2.0Lb or 500g/750g/1000g
Aluminum alloy bread pan and aluminum die casting mixing blade, both in non stick coated. SS housing with top cover in stainless steel panel decoration.
19 digital programs with LCD display
Adjustable crust control: light, medium and dark
10 minutes electric power cut off memory
15 hours programmable delay timer, 60 minutes warm-keeping
Measuring cup and spoon included
Product size: 365*260*300mm
Minimum quantity: 1x40GP
minimum order :
1000 cases
Country of Origin :
Ningbo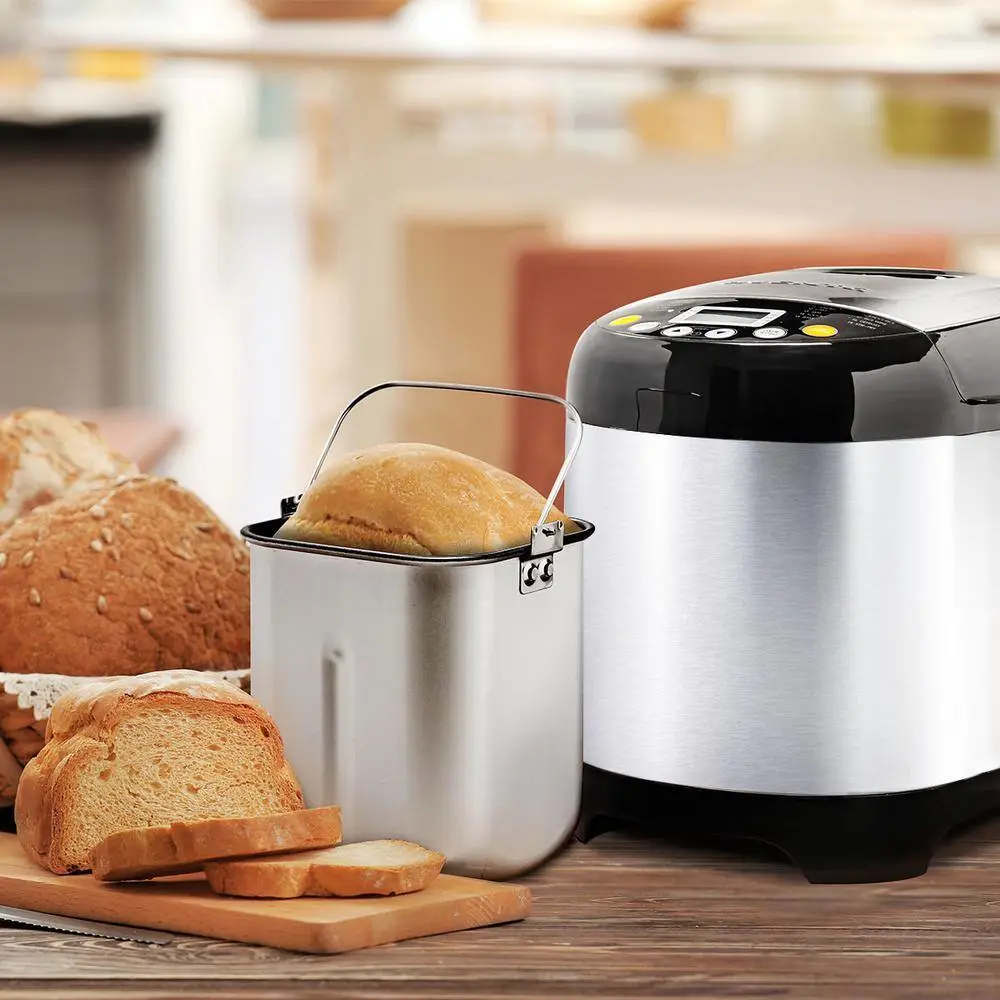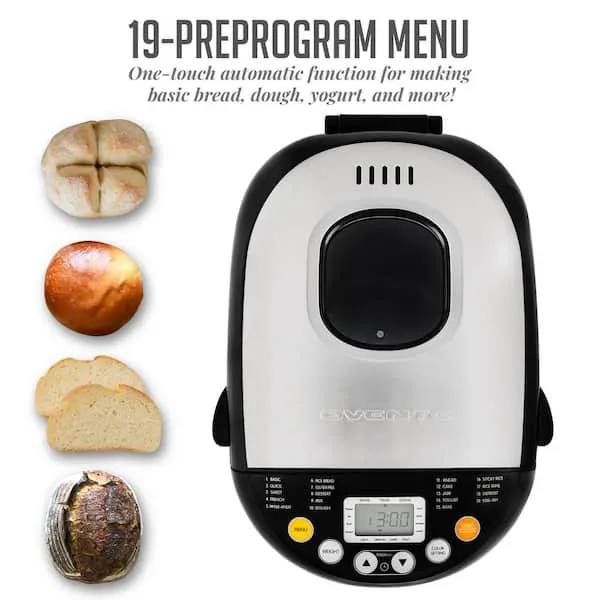 ---

1.kitchen pro bread maker clearance with up to a 2-pound loaf capacity.10 minutes electric power cut off memory, easy flour for bread maker with 15 hours programmable delay timer, 60 minutes warm-keeping.        

2. kitchen pro bread maker Automatically mixes, kneads, rises, and bakes fresh bread setting bakes bread in less than 90 minutes.

3.kitchen pro bread maker that mixes and bakes alloy flour for bread maker and aluminum die casting alloy mixing blade, both in non stick coated.PP housing bread mix for flour for bread maker with the top cover in a stainless steel panel decoration. Glass viewing window, with exhaust funnel.PET control panel.

4. flour for bread maker Adjustable crust control light, medium and dark.