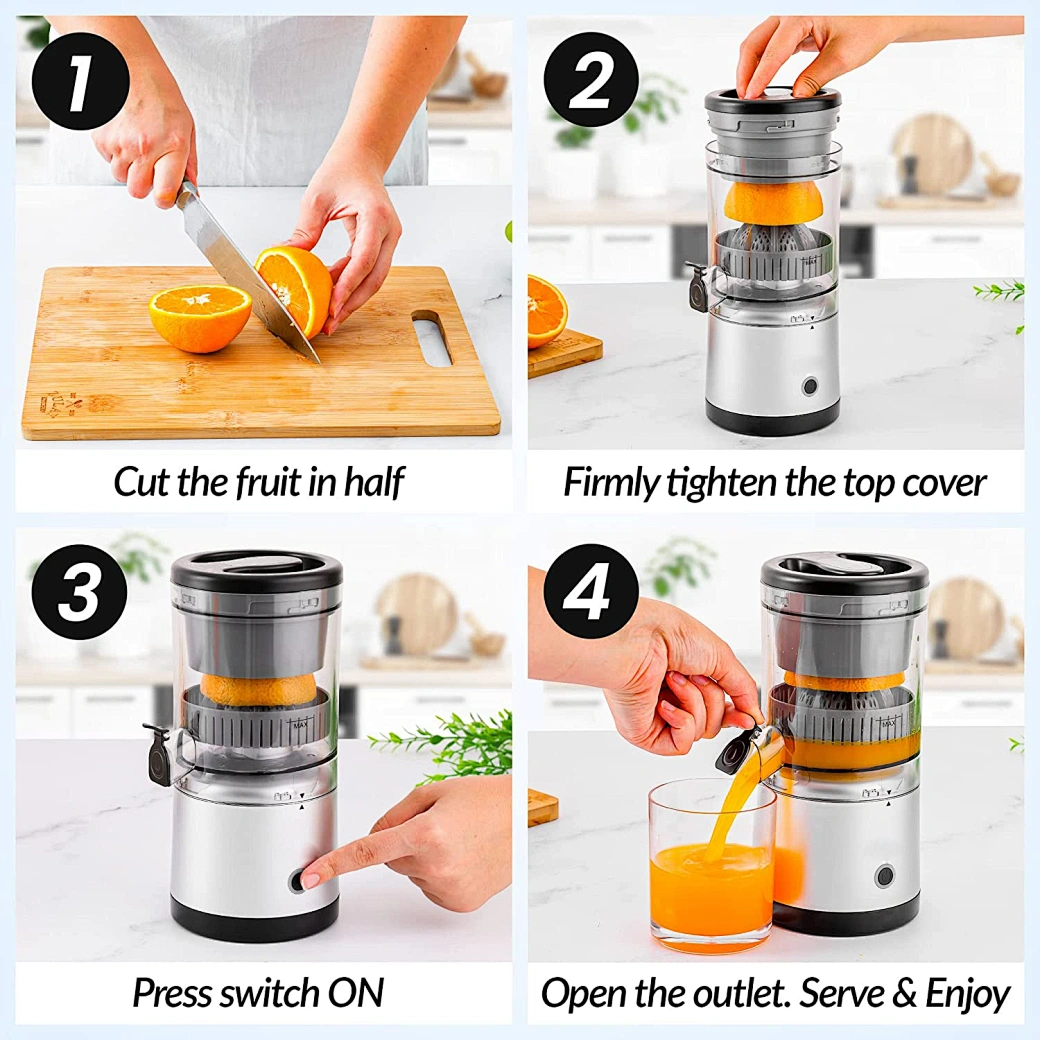 Model No: BL8112
Kitchen Rechargeable Wireless Portable electric squeezer citrus juicer for home use
electric squeezer citrus juicer Strength control
Automatic lifting Citrus Juicers,Applicable for soft and juicy fruits such as orange ,lemon.Watermelon ,Grape, Pitaya
With S/S201 decoration on Base
Material: PP ,AS and SS
minimum order :
1000 pieces
Country of Origin :
Ningbo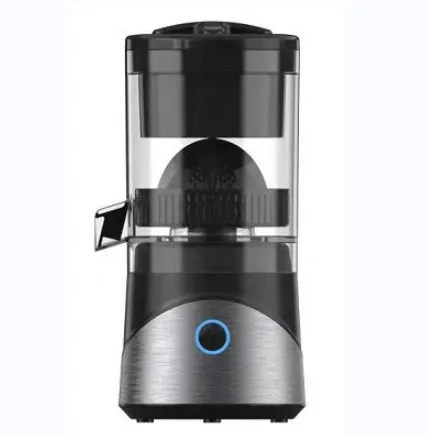 Product Description
1.electric squeezer citrus juicer Transparent Jar 0.35L 

2.electric squeezer citrus juicer:This is the ultimate electric squeezer citrus juicer that can be carried in your bag for a glass of freshness anywhere you go! This USB-C rechargeable citrus juicer is powerful enough to last multiple juicing sessions when fully charged. The one-size fits all design can get every last drop out of oranges, apples, pears, grapes, lemons, watermelons, and even pomegranates

3.more juice with less work: Are you tired of squeezing juice for your morning breakfast? This electric squeezer citrus juicer does it for you with a simple push of a button. The 360° all-directional motor will get all the pulp residues out of the juice without having to de-seed the fruit or peeling off the skin.
4.extracts all the juice with zero waste: All the nutrients should go into your body, not on the counter table! We have designed this pomegranate juicer with a drip-free nozzle that keeps the juice from staining your kitchen counters. It also comes with 4 anti-slip feet to prevent the electric citrus juicer from sliding off the counter.