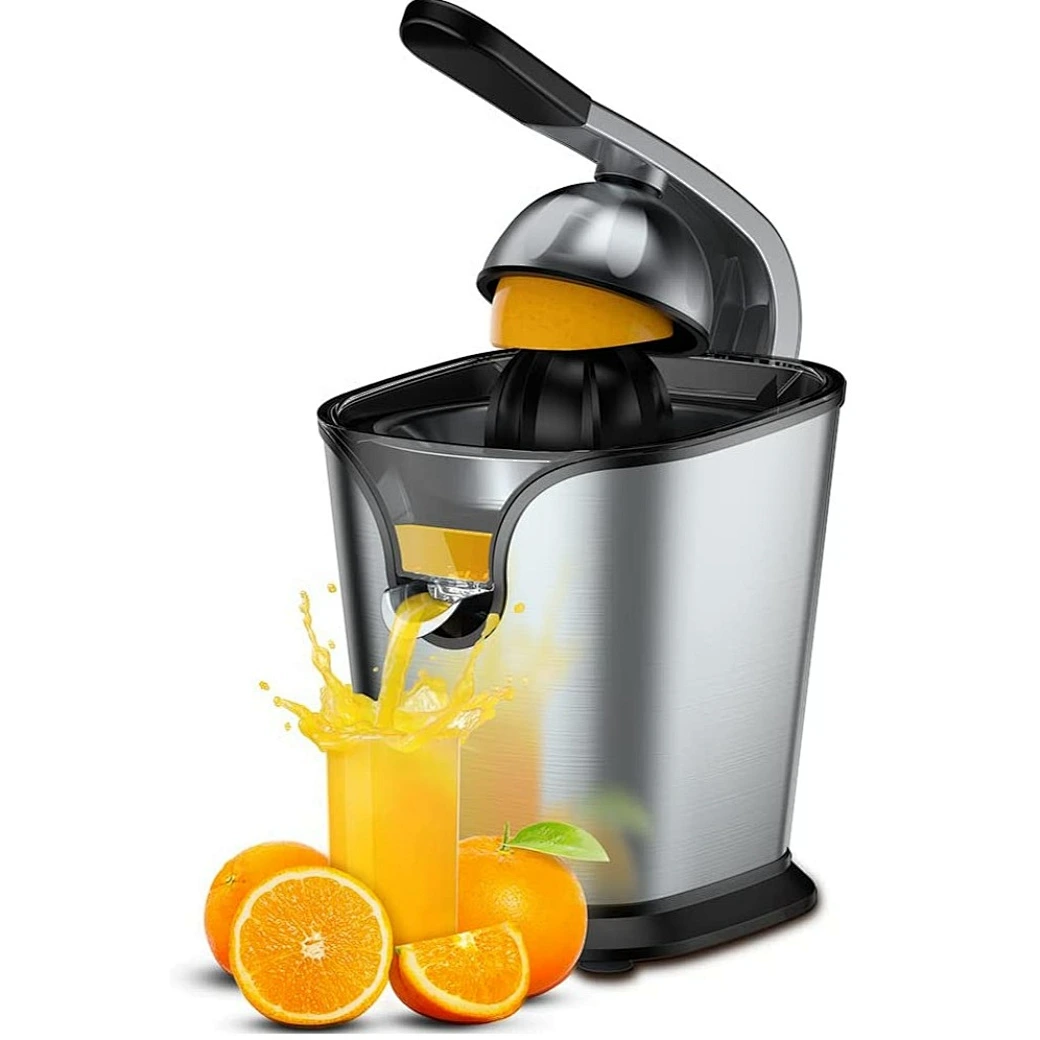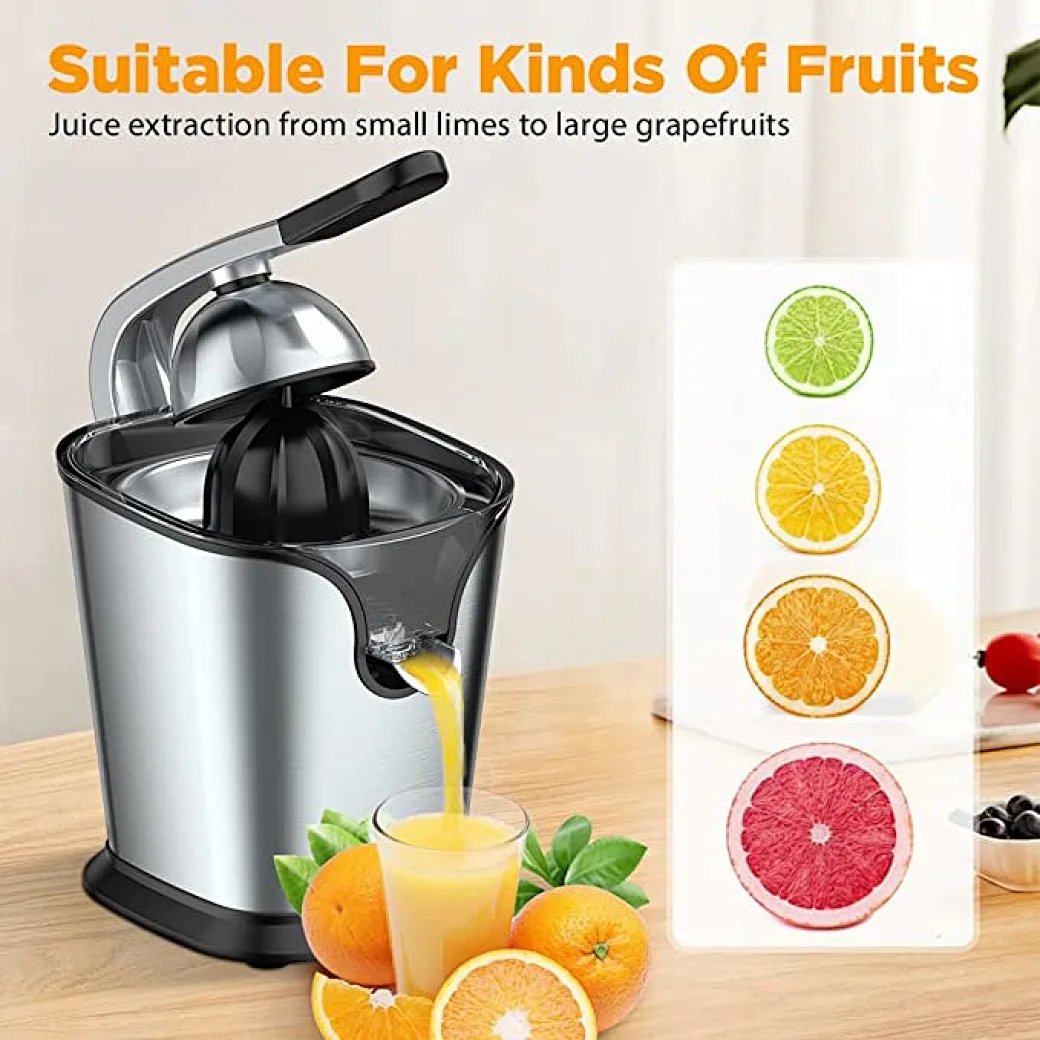 Model No: BL937
Electric Citrus lemon juicer
Electric Citrus lemon juicer
Two press cones;
Aluminium Handle and SS press cover;
Stainless steel housing;
Helpful handle;
minimum order :
1000 pieces
Country of Origin :
Ningbo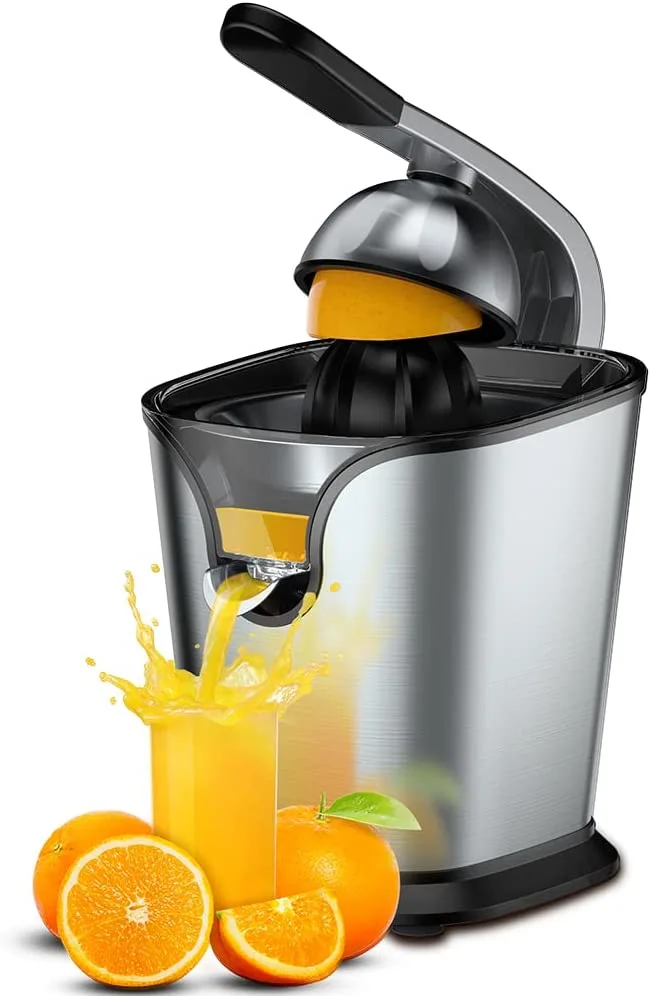 Product Description
1.Fresh Juice for Your Health: The fresh juice made by yourself contains a variety of vitamins and minerals, does not contain pigments and preservatives, replenishes energy at any time, and provides protection for the health of you and your family.

2.Works with Most Citrus Fruits: Lemon, lime, orange, grapefruit, and other organic citrus fruits can be used for squeezing juice. This lemon juicer is suitable for scenes such as family breakfast, lunch and dinner, friends gathering, couple dating, etc.

3.Safe and Quiet: The juice extraction process is safe and the operating noise of the lemon juicer is less than 60 db. The 4 bottom suction cups can buffer the pressure, prevent the lemon juicer from sliding and prevent the table from being damaged.