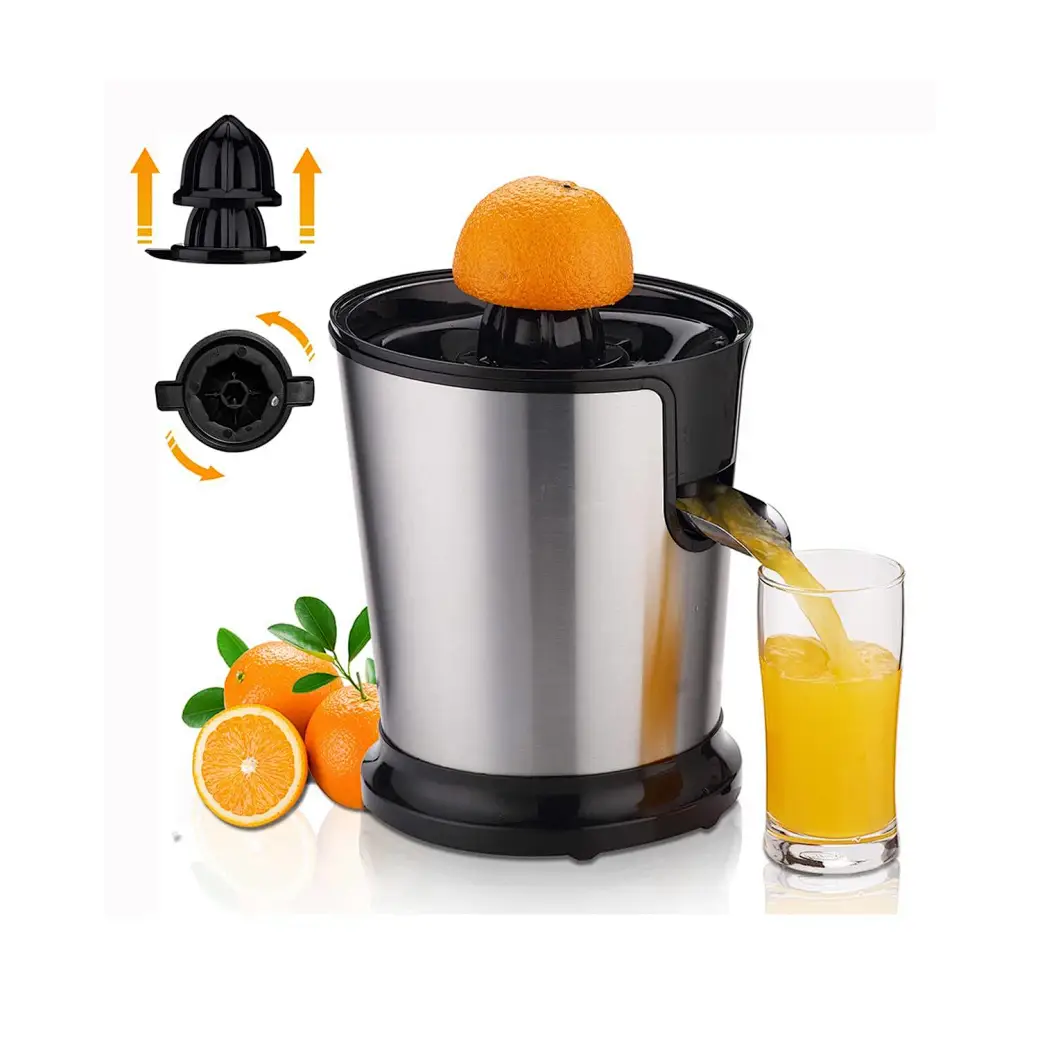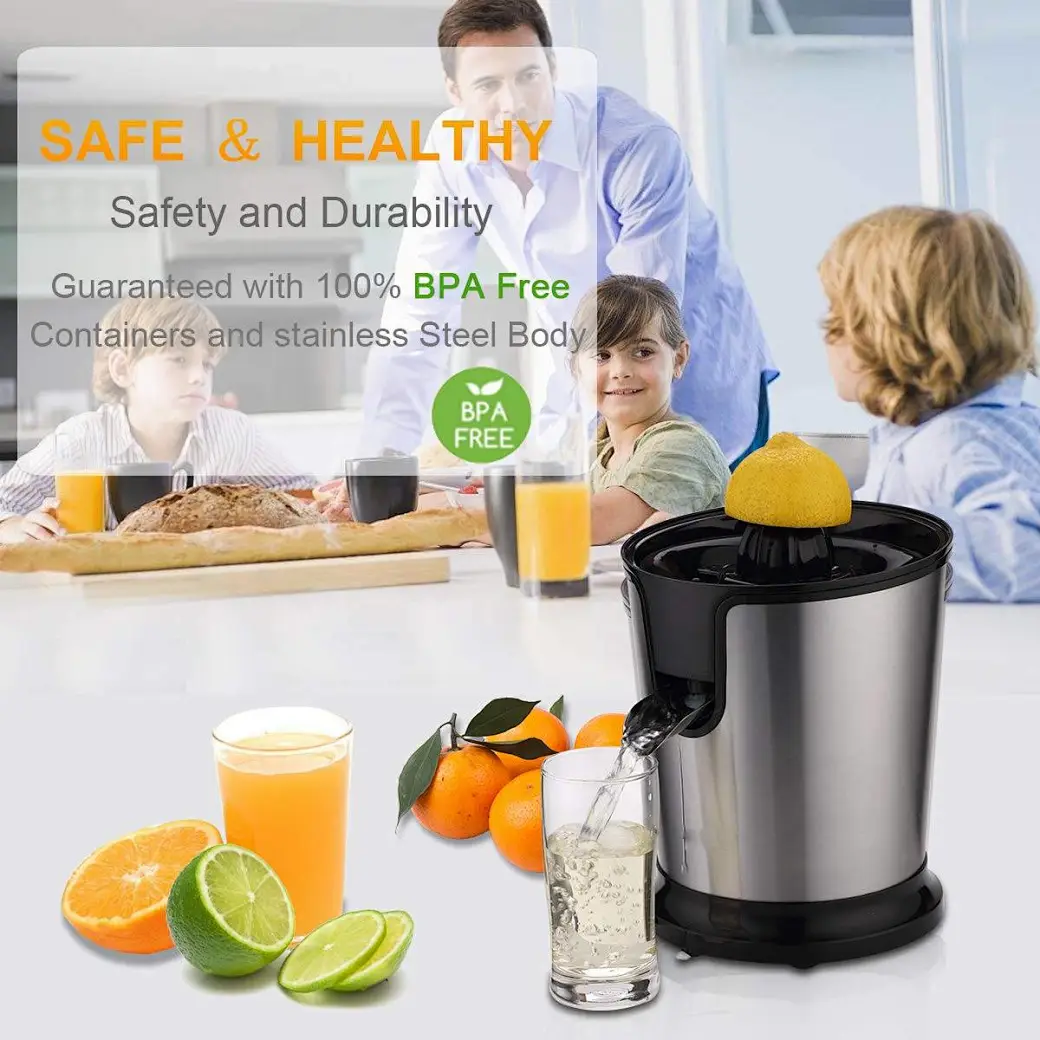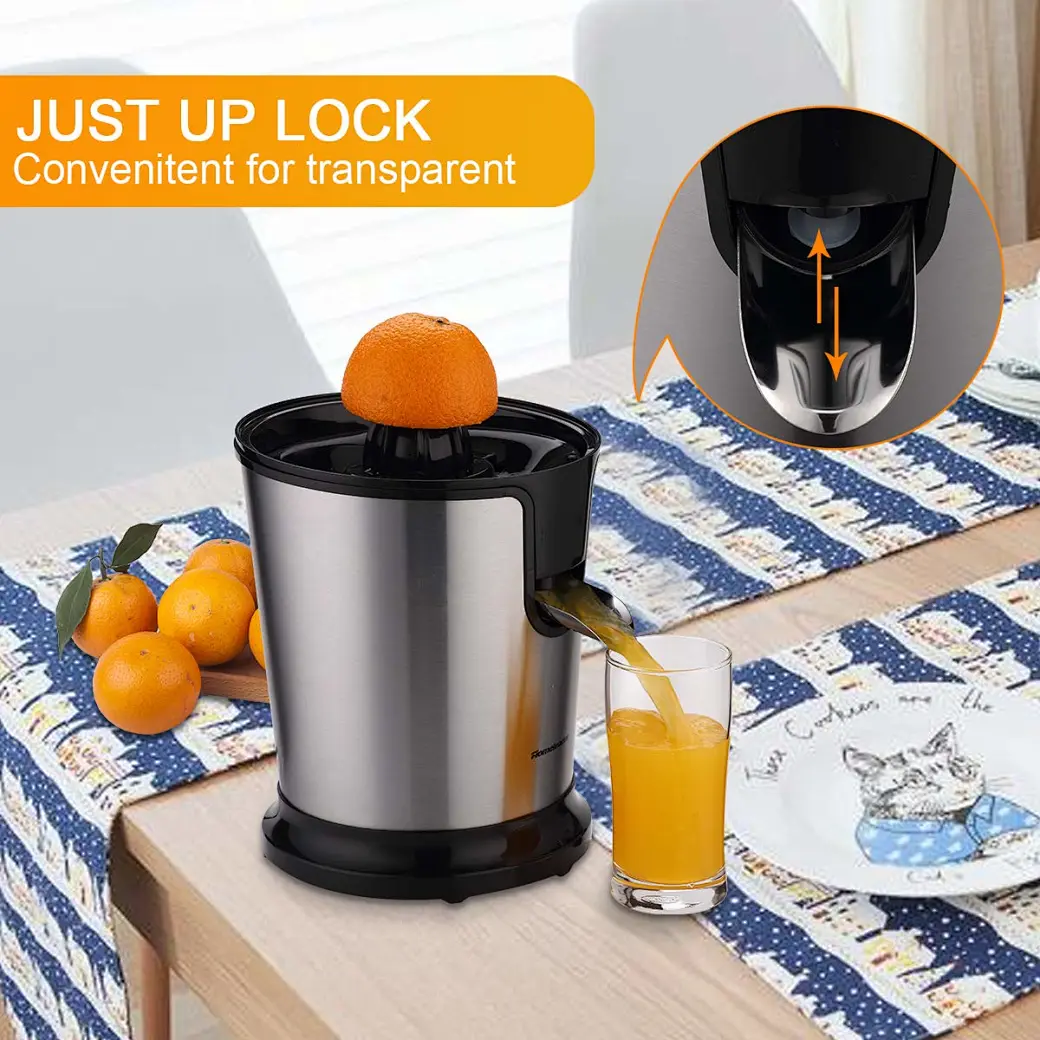 Model No: BL638
Electric Citrus Juicer Squeezer for Orange Lemon juicer Grapefruit With 160 Watts of Power, Brushed Stainless Steel
Electric Citrus Juicer Squeezer for Orange Lemon juicer
Two press cones;
Stainless steel housing;
Cord storage;
Adjustable plastic filter;
minimum order :
1000 pieces
Country of Origin :
Ningbo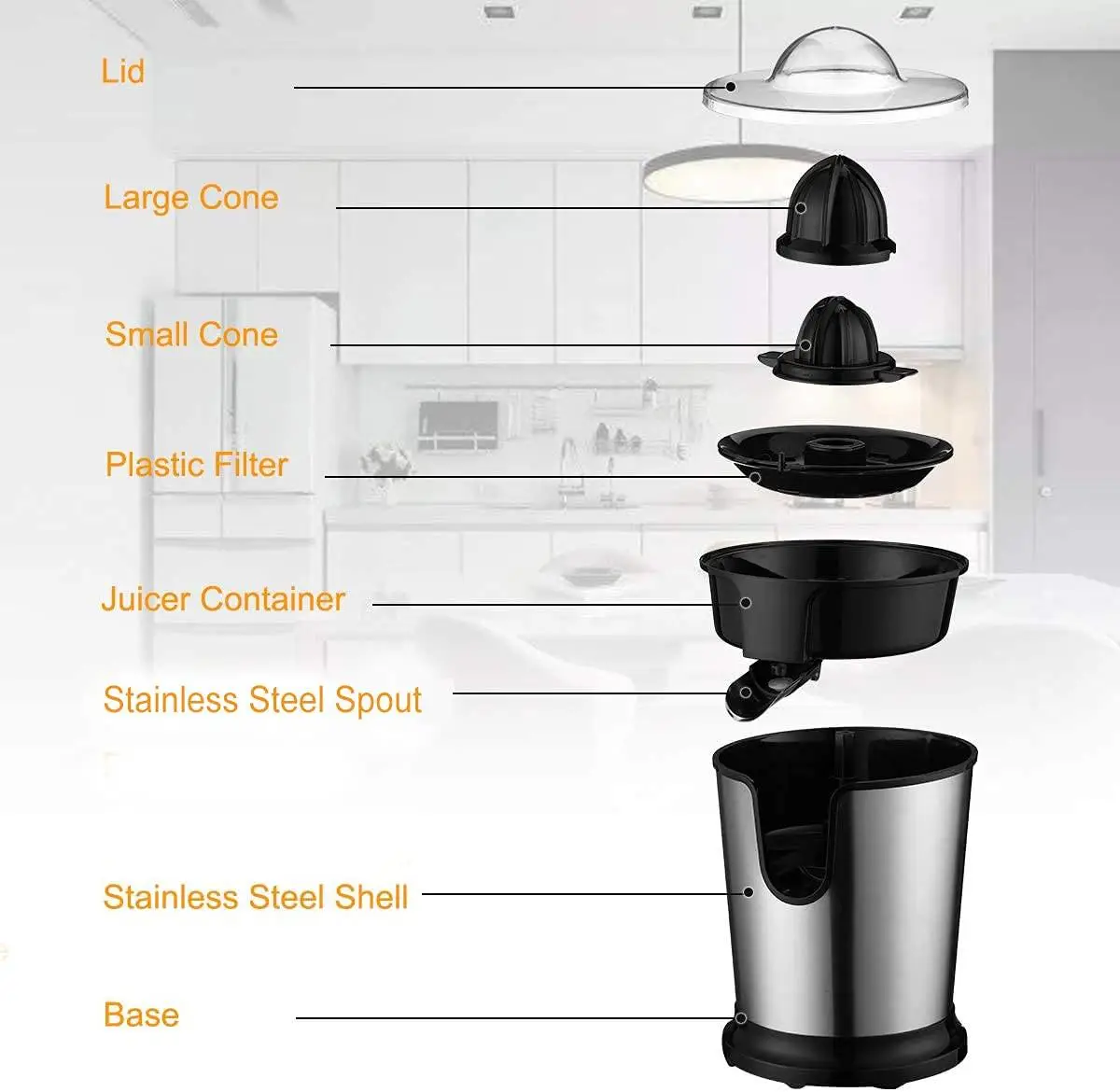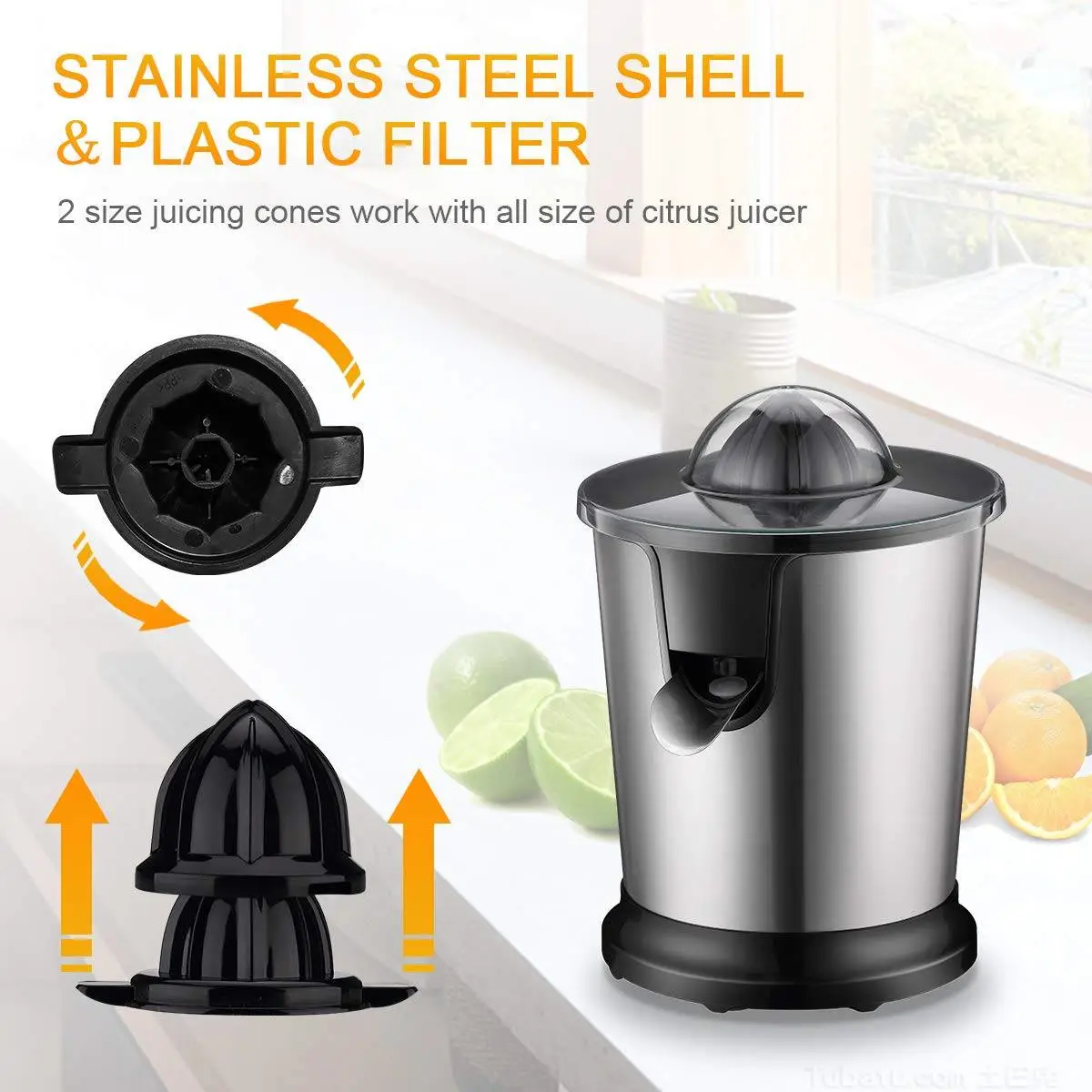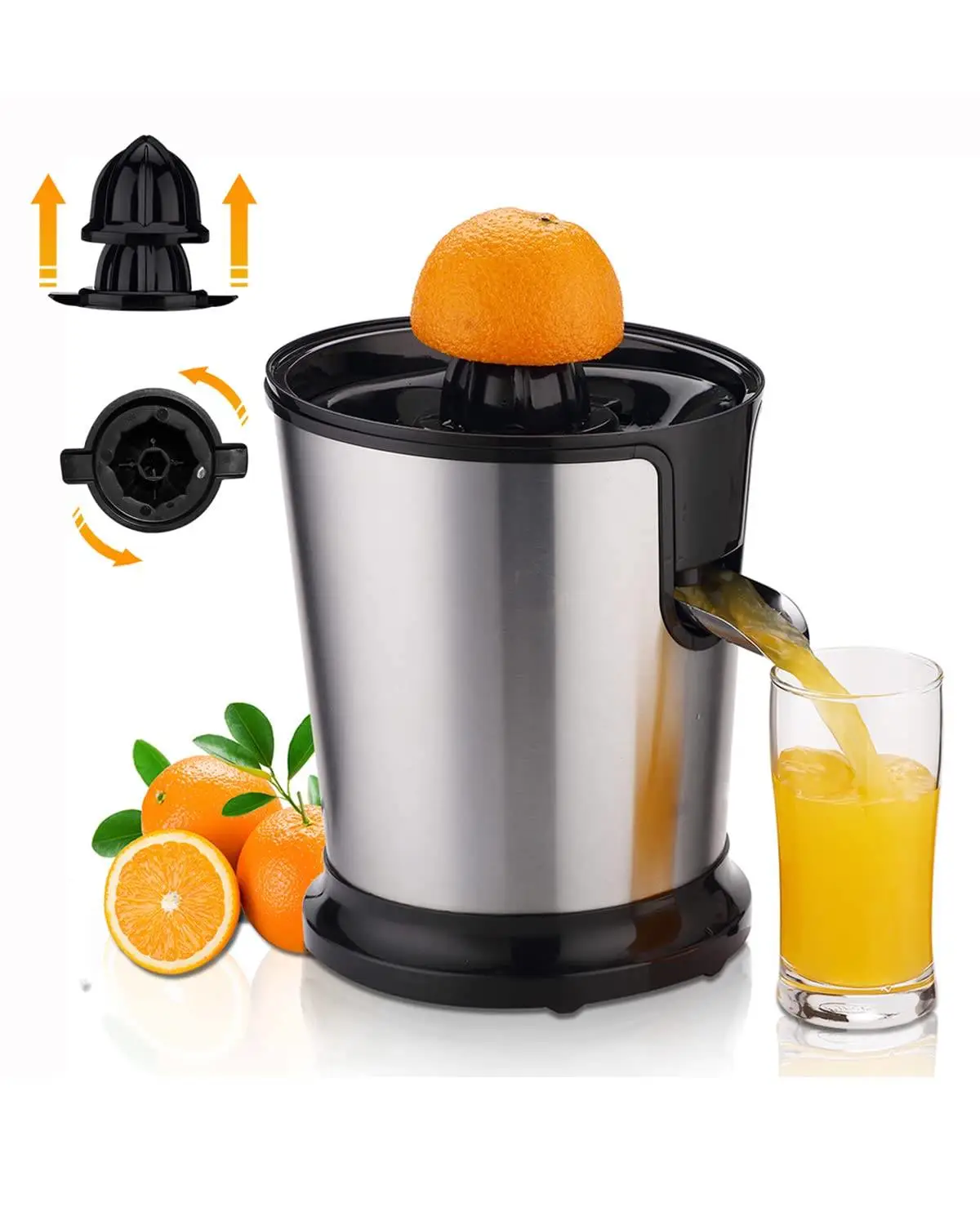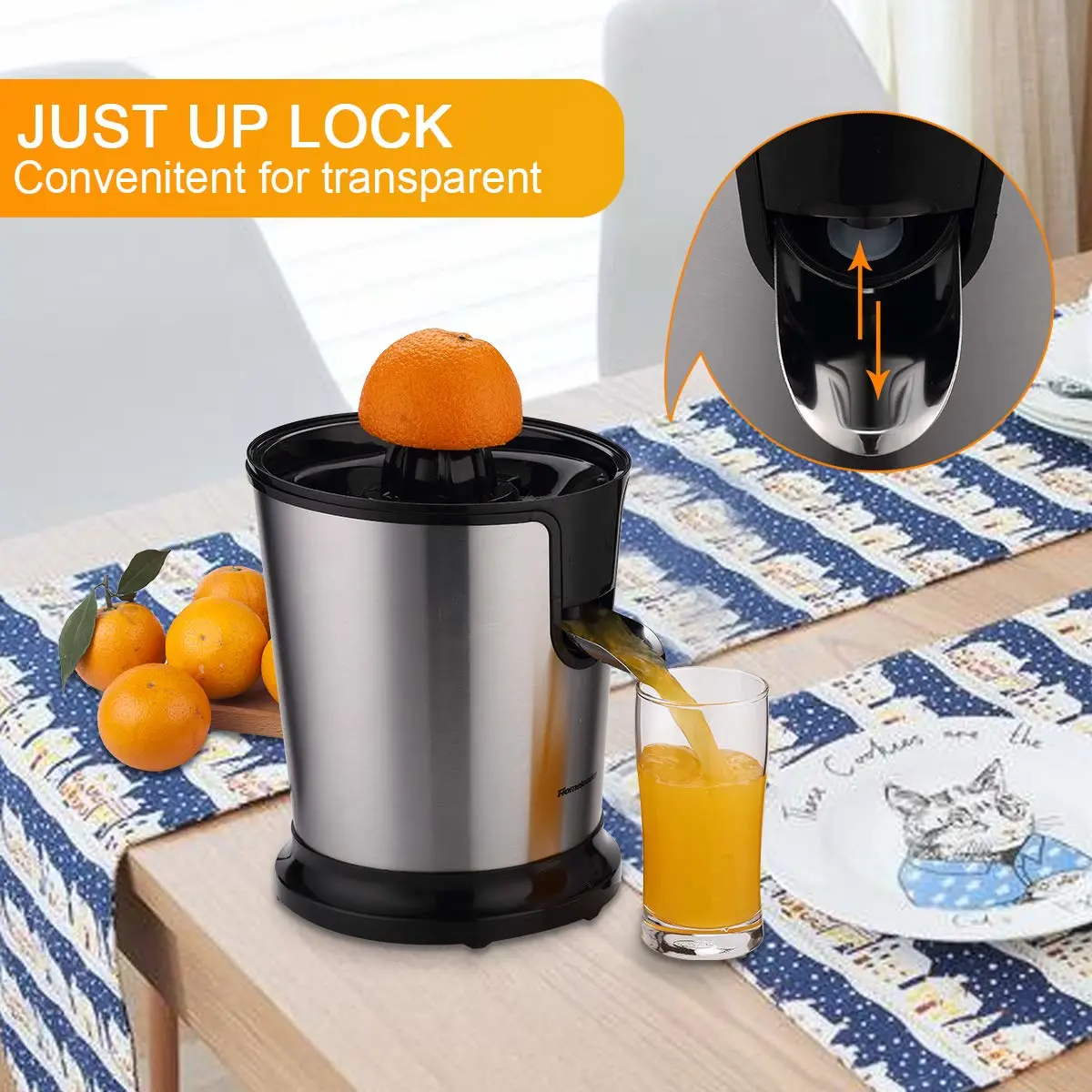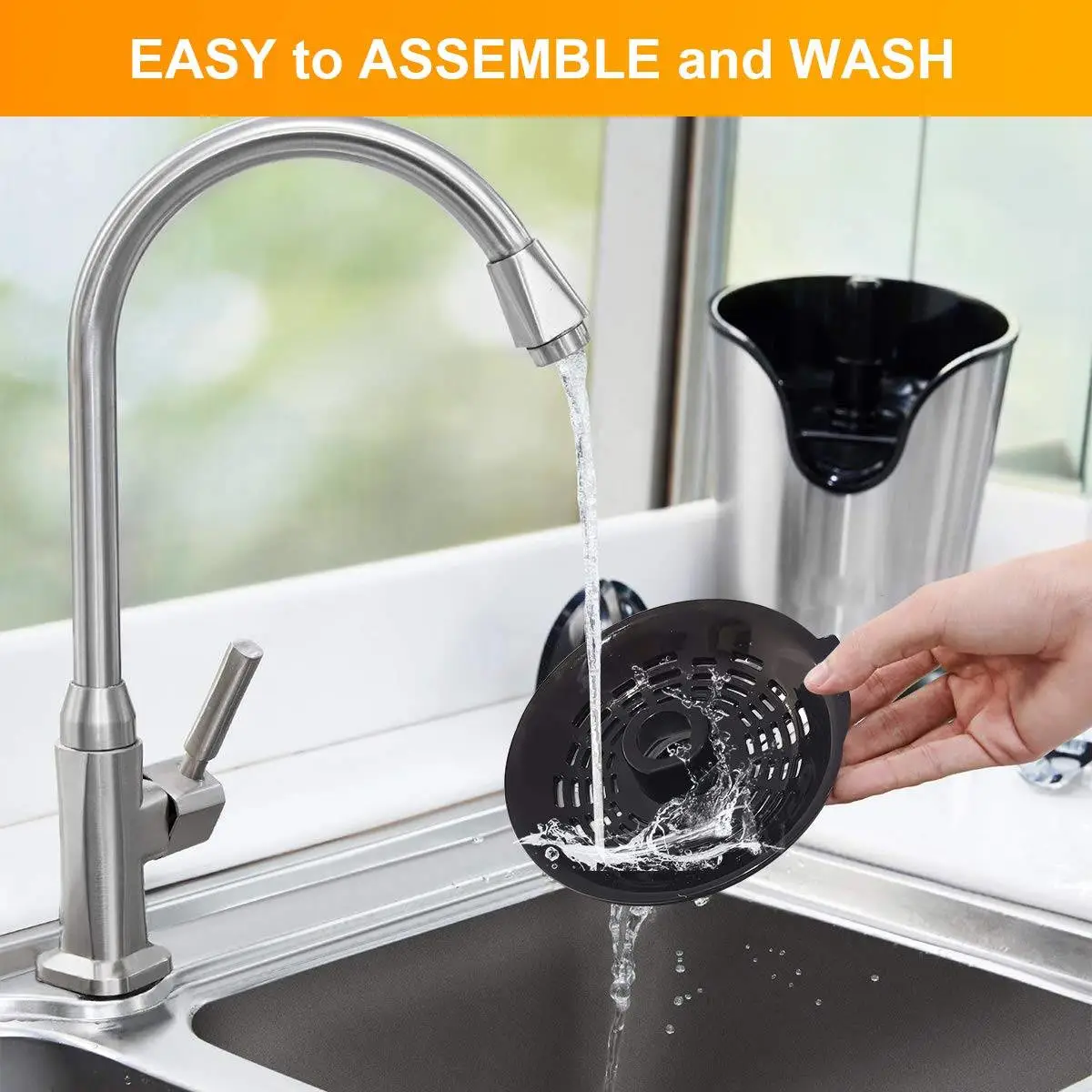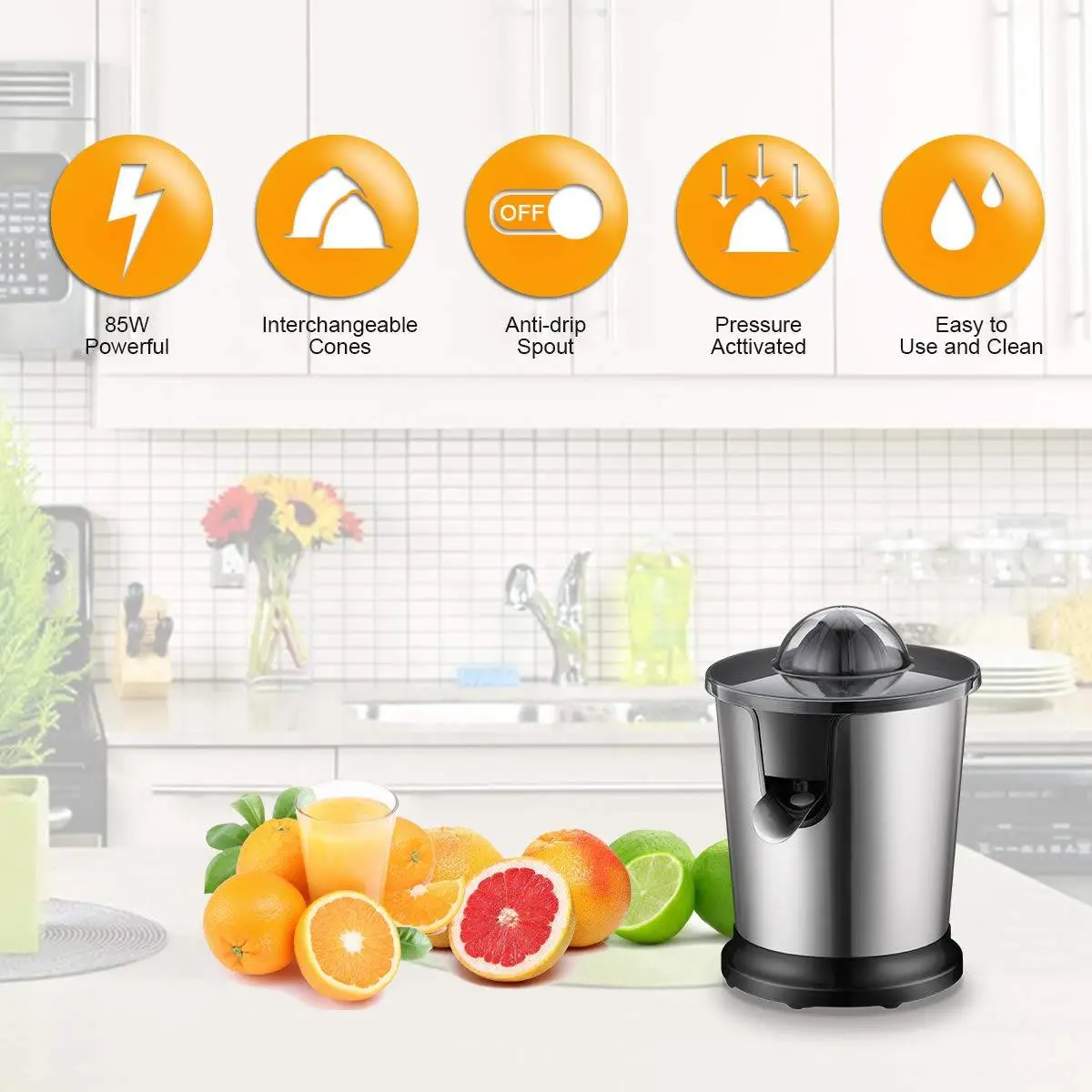 Product Description
---
220-240V/100-127VAC  50/60Hz  Juicer Squeezer
85W & 160W & 300W optional
Juicer Squeezer
Two press cones Juicer Squeezer Lemon juicer
Stainless steel housing
Juicer Squeezer
Cord storage
Juicer Squeezer Electric Citrus Juicer
Adjustable plastic filter Electric Citrus Juicer
Material: SS &ABS & AS Electric Citrus Juicer
Stainless steel spout with anti-drop function Electric Citrus Juicer
Detachable parts for easy operating & cleaning ;
【Double Size Cones& Zero Pulp Lemon juicer 】- Electric Citrus Juicer has two cones, the big cone fits bigger fruits like oranges and grapefruit. The small cone fits lime and lemons. Efficient filtration system eliminates all pits and pulp for just purely smooth, nutrient-packed juice.

【Stainless Steel Materials & Quiet Motor Juicer Squeezer 】Electric Citrus Juicer chooses the professional brushed stainless steel as the material for its body, which brings additional use life. The Lemon juicer has 85W &160W &300W motor power, but it only has 22+ decibels noise which make it possible to use at any time/place.

【User-friendly Design】- The Lemon juicer Transparent dust cover and anti drip spout. The Lemon juicer has a convenient storage function, Slide down the window to store the juice, or lift the window let juice straightly flow into your glass or bottle.

【Easy Use and Clean】- The Lemon juicer All parts are detachable, easy to clean and the detachable parts are suitable for the dishwasher.Besides, the compact design makes it easy to store.The parts of this machine are dishwasher safe. It has a stable body so you can enjoy juicing quietly.