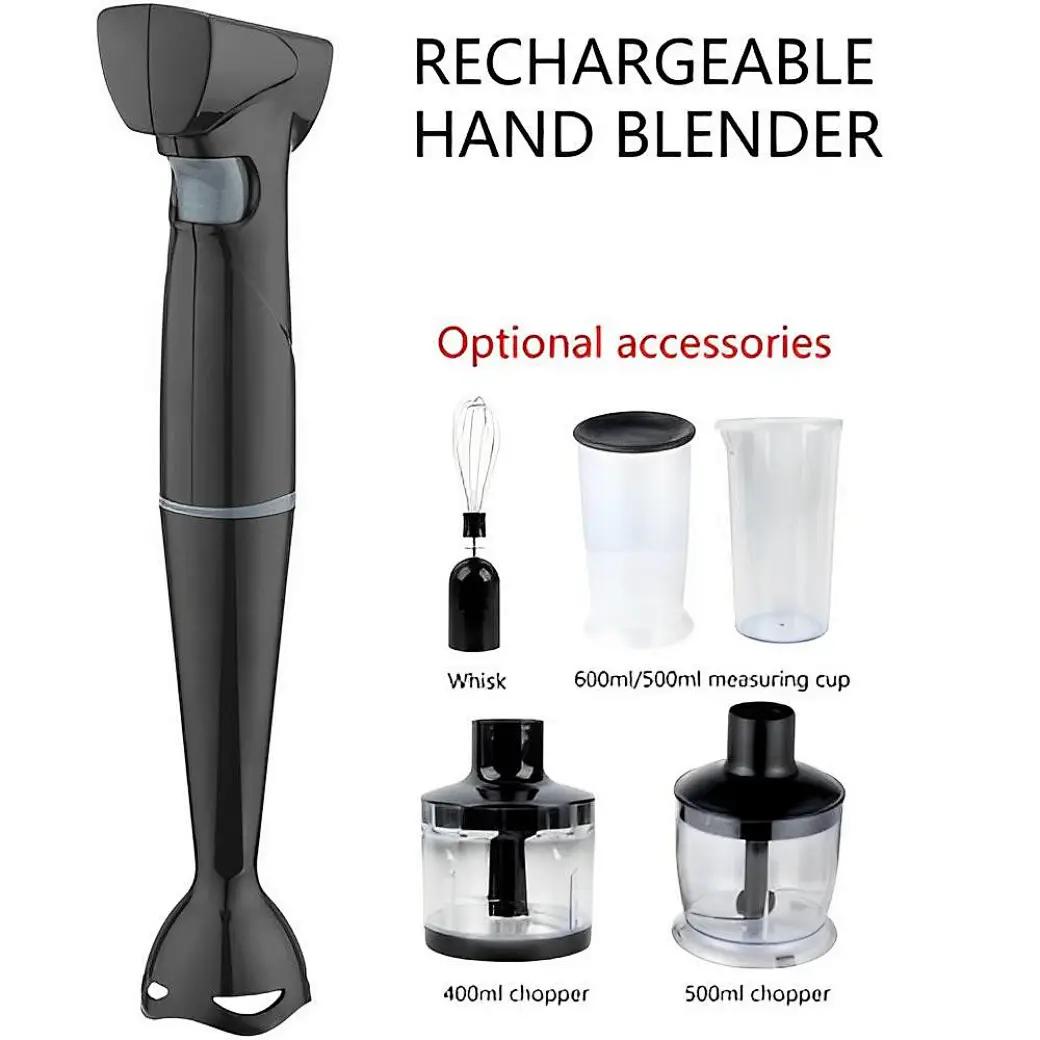 Model No: BL4001A
Rechargeable Powerful Custom Immersion Blender
Our rechargeable immersion blender is perfect for blending soups, smoothies, and sauces with ease. With customizable speed settings, you can blend ingredients to your preferred consistency. The rechargeable battery ensures you can use your blender on the go, without needing to be tied to an outlet. With a powerful motor and durable construction, this immersion blender is a must-have kitchen tool. Say goodbye to lumpy soups and hello to perfectly blended sauces. The possibilities are endless with the Rechargeable Powerful Custom Immersion Blender.
minimum order :
1000 cases
Country of Origin :
Ningbo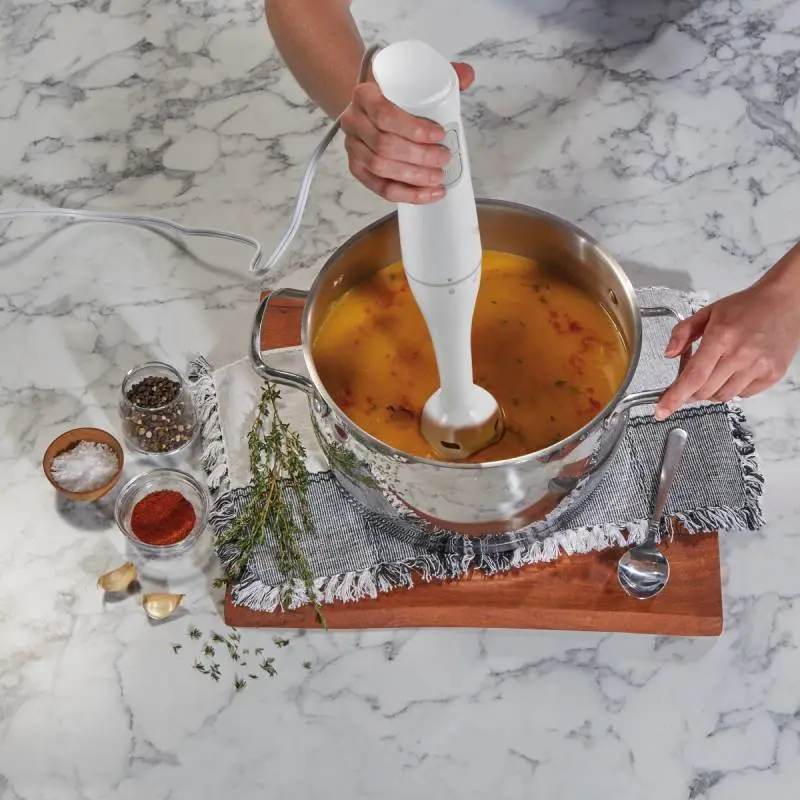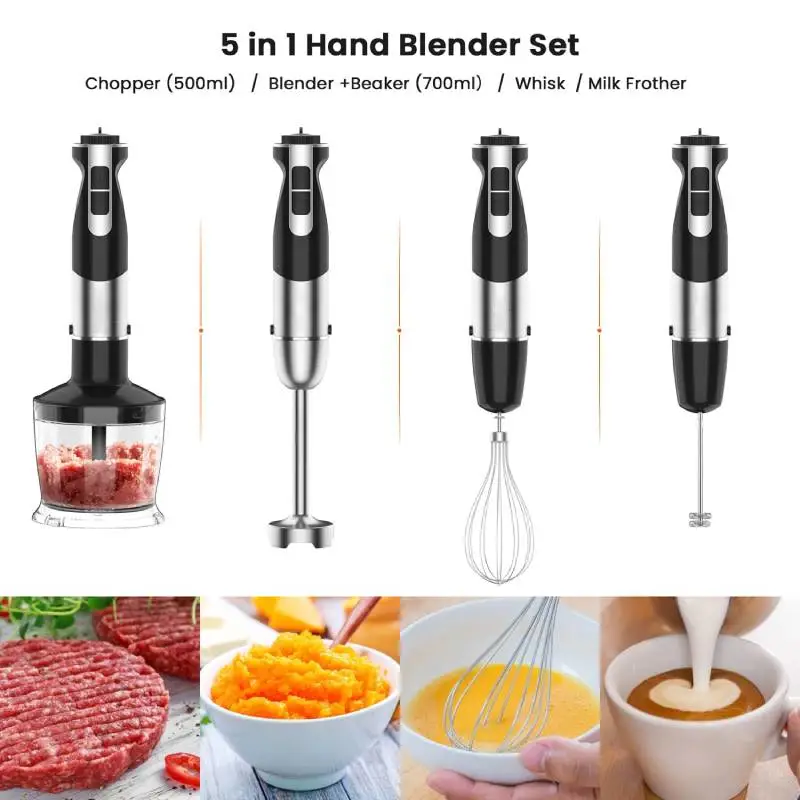 Product Description
---
1. Versatile Hand Blender: This Custom Immersion Blender is a must-have in every kitchen. It blends, mixes, purees, and whips. Custom Immersion Blender is great for making soups, sauces, purees, smoothies, milkshakes, dips, and whipped cream.
2. Blends in Cooking Pots & Other Containers: With this Custom Immersion Blender, you'll blend and puree foods right in your cooking pots, bowls, and other containers. With the Custom Immersion Blender no need to transfer food to the Custom Immersion Blender to mix so you'll dirty fewer dishes.
3. Easy to Use With 2 Speeds: The handheld stick blender has 250 watts of power and is very simple to use. Just choose your speed. Use a handheld stick blender with Variable Speed for more power and low for delicate foods. The handheld stick blender with Variable Speed is comfortable to grip and easy to operate with one hand.
4. Easy to Clean: The handheld stick blender blending wand with stainless steel blades is detachable and dishwasher-safe for easy cleanup.