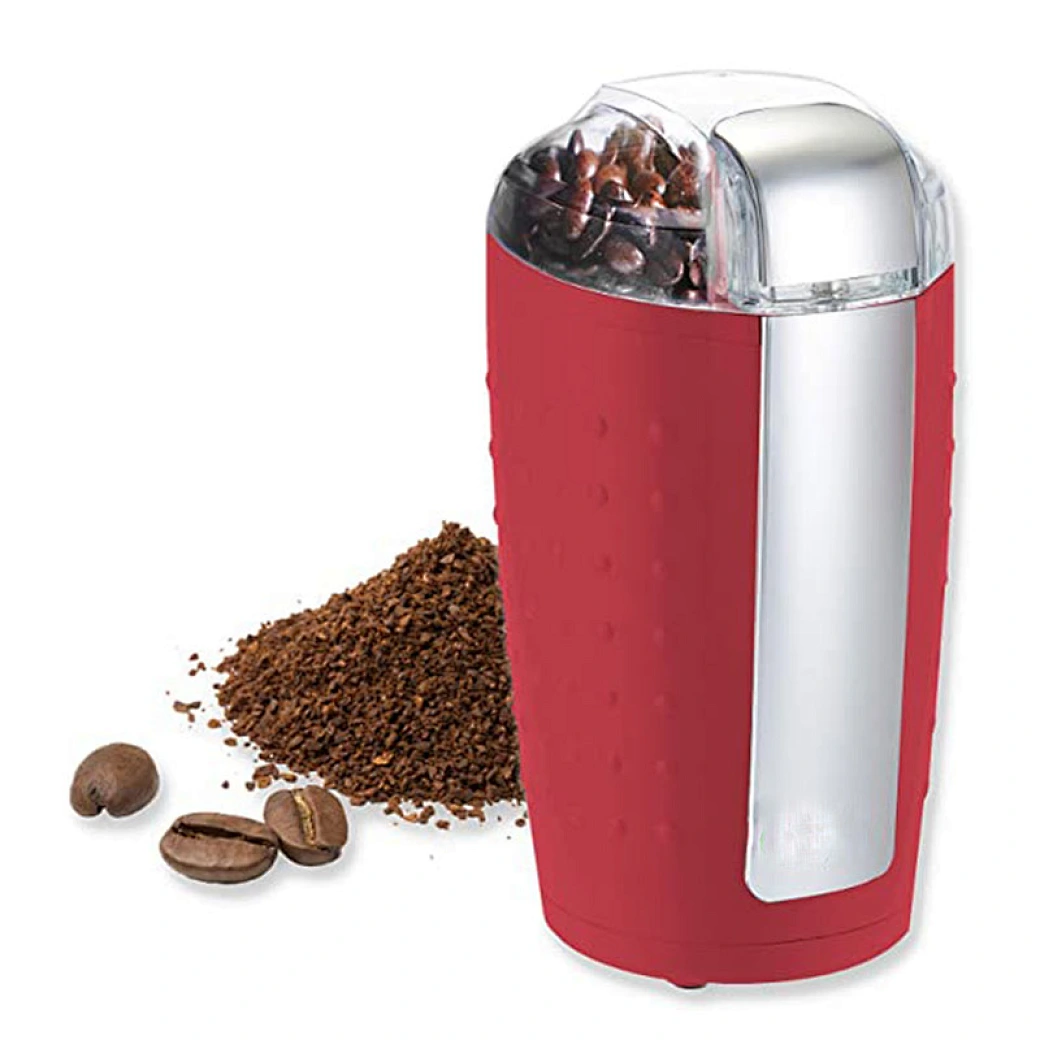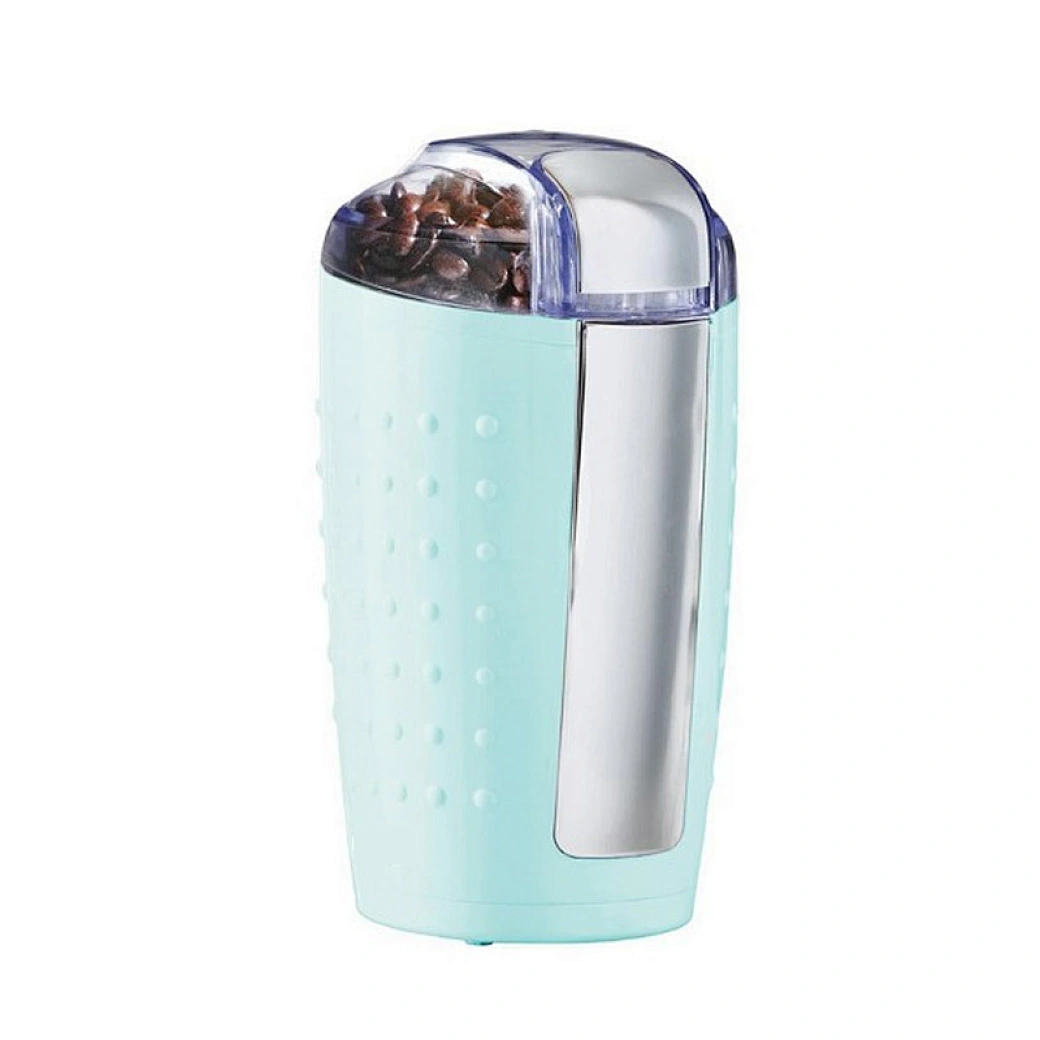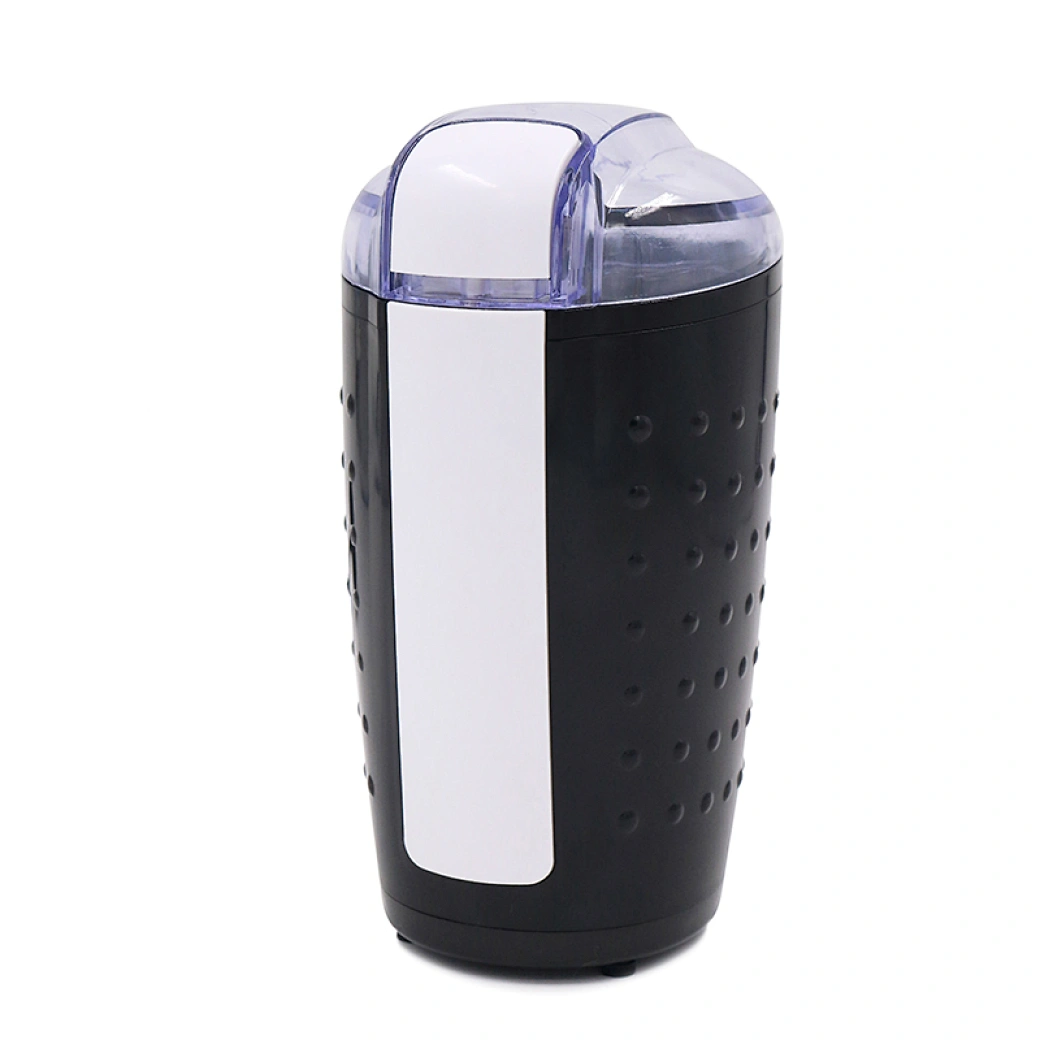 Model No: CM166
OEM Portable Home Electric Coffee Grinder for Sale
OEM Portable Home Electric Coffee Grinder for Sale
150W powerful motor;
80g coffee beans capacity for each time operation;
Sharp stainless blades chop quickly and evenly;
Safty lock lid-grinder will not work if lid is not in correct place.
minimum order :
1000 pieces
Country of Origin :
Ningbo
Product Description
1. Prepare freshly ground beans every morning with this Home Electric Coffee Grinder. It turns whole beans into a smooth blend in seconds, just enjoy a cup of coffee with less wait time. 
2. This Portable Coffee Grinder is with copper motor, so durable enough.
3. One button operation makes this Portable Coffee Grinder very easy to use. 
4. 150w 80g Home Electric Coffee Grinder is dish wash safe. 
5. With safety lock function so the Home Electric Coffee Grinder won't start unless the lid is locked in place. 
6. The Portable Coffee Grinder is deal for grinding coffee beads,soy beans,peanuts,aimond and dry spices etc.