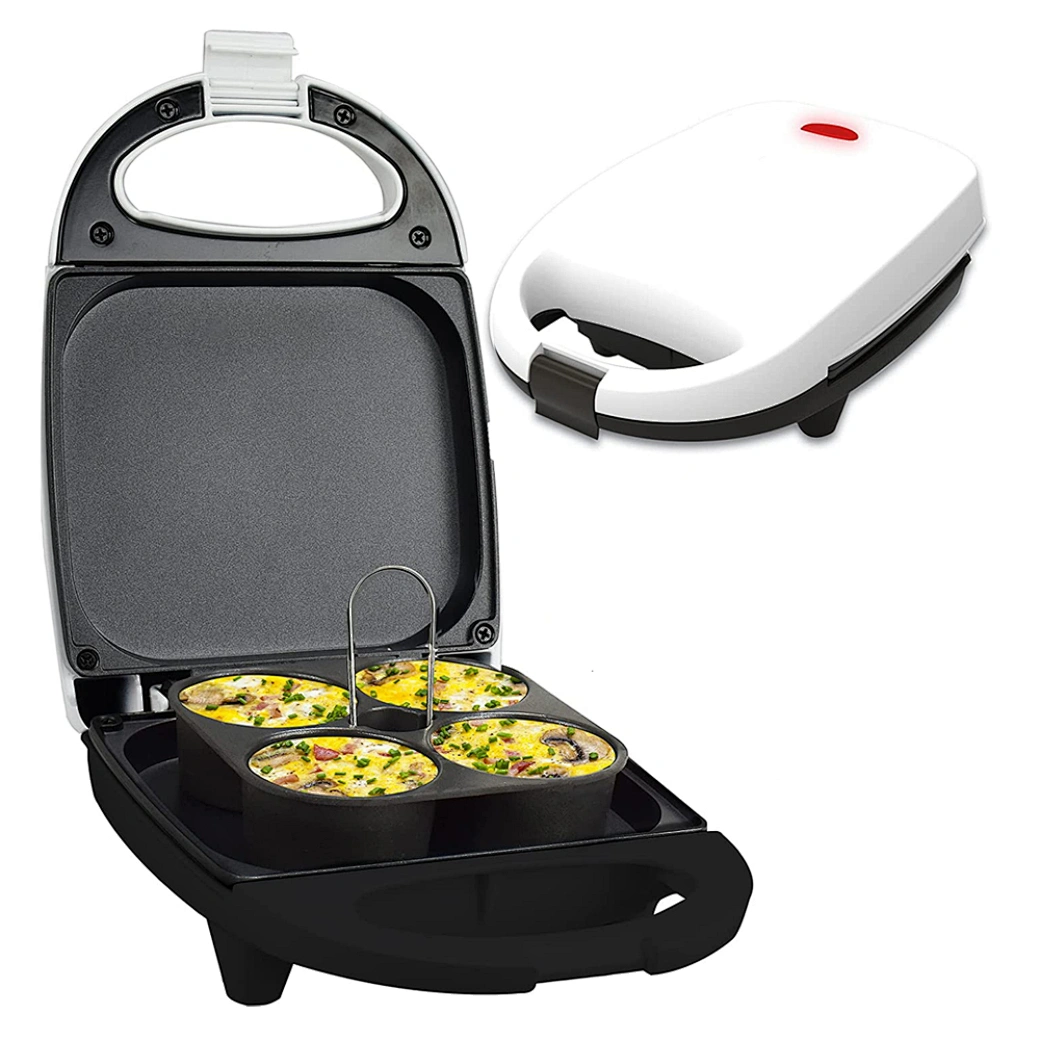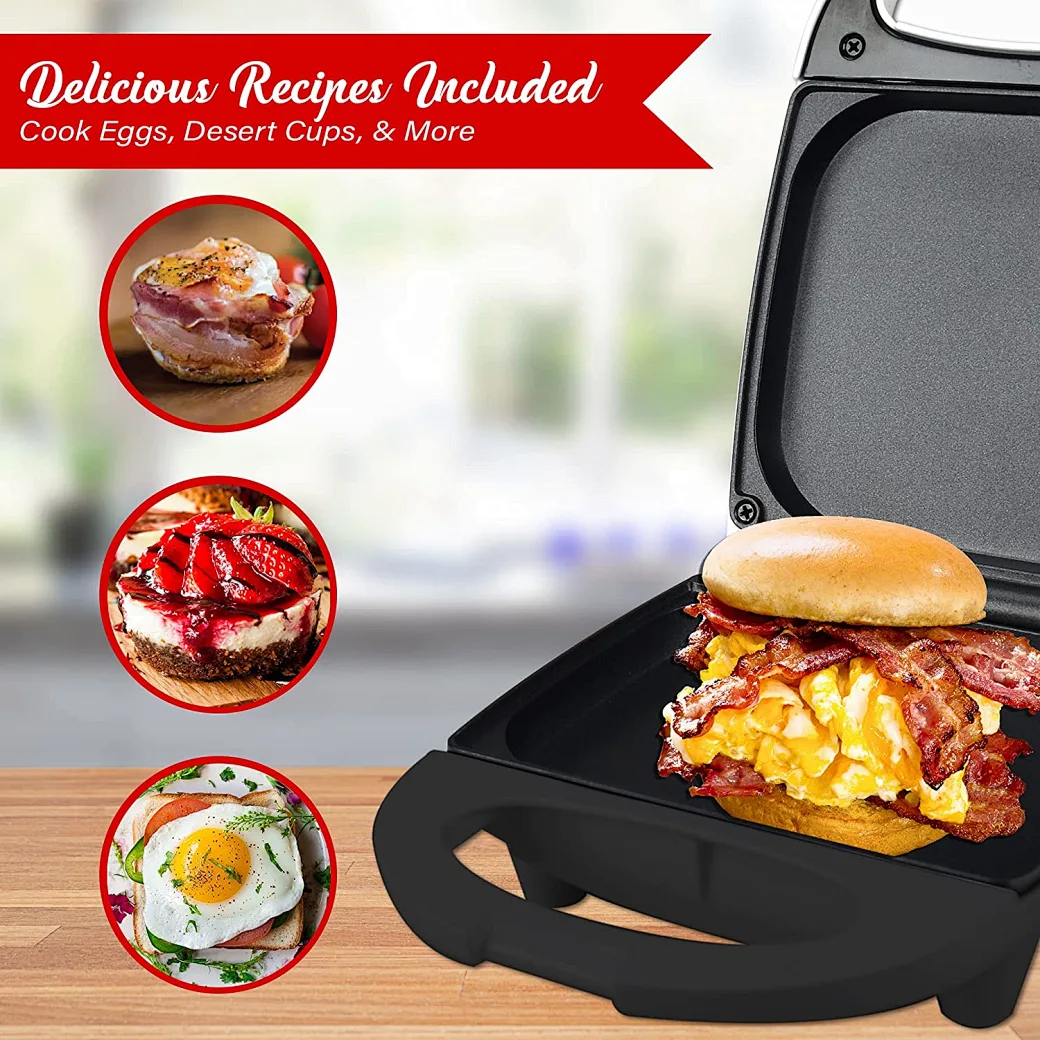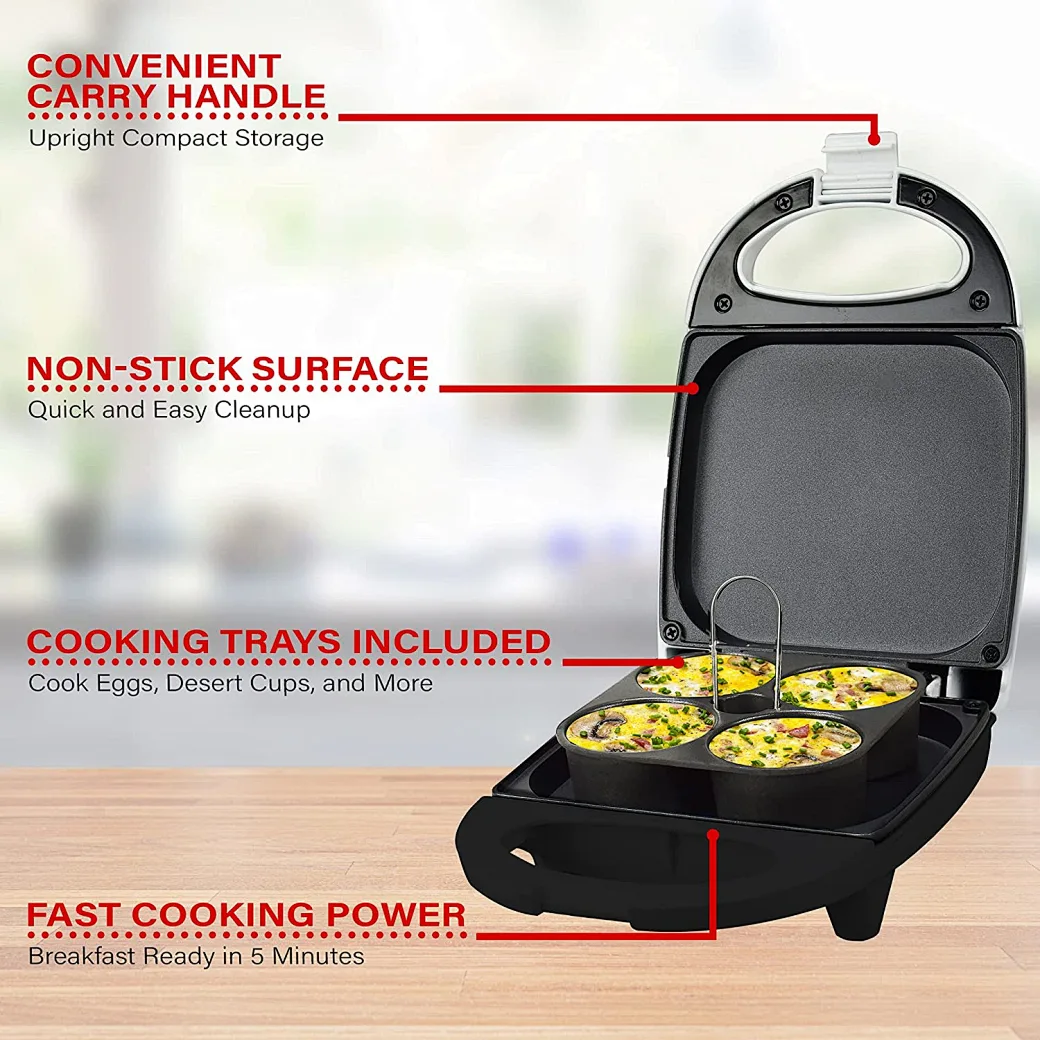 Model No: SW012EB
electric egg bite maker for Breakfast Sandwich Healthy Snacks or Desserts
Cool touch housing egg bite maker
Non-stick coating plate for easy cleaning
Automatic temperature control
Power & ready light indicators
minimum order :
1000 pieces
Country of Origin :
Ningbo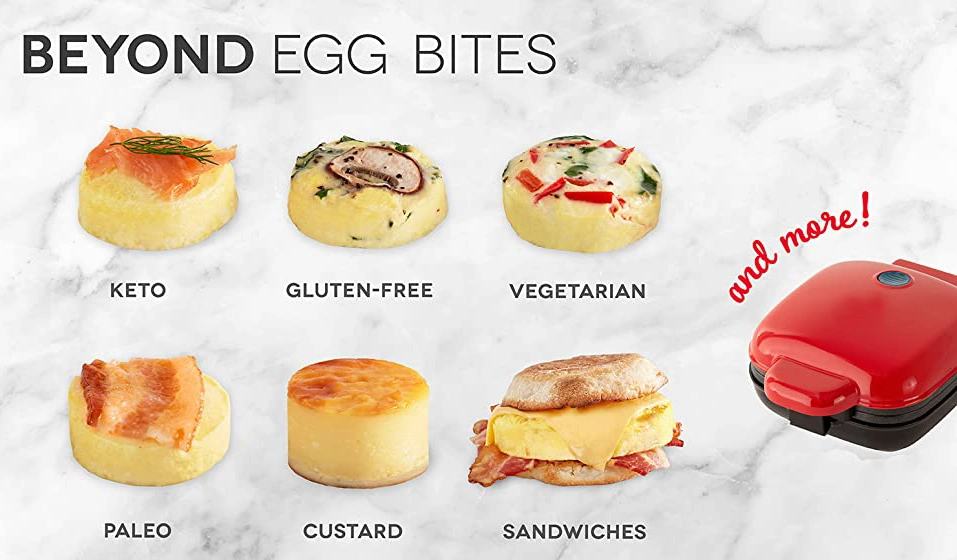 ---
1.SATISFACTION: electric egg bite maker gives you perfect, sous vide style egg bites at home, every time.
2. QUICK plus EASY: electric egg bite maker Short on time. Simply prep your eggs, fill the molds, cook, and eat.
3. VERSATILE: This is the PERFECT electric egg bite maker for picky eaters, those who have busy schedules, meal prep, or follow Keto, Paleo, Gluten Free, or Vegetarian lifestyles (with up to 12g protein per serving). The electric egg bite maker can even be used for desserts, mini cheesecakes or custard, all within minutes, it couldn't be easier.
4. COMPACT plus LIGHTWEIGHT: Weighing 2lb, the electric egg bite maker is your MUST-HAVE for that first apartment, smaller kitchen, college dorm life, or camper/RV traveling Plus, its sleek design and trendy color options will accent any kitchen space
5. electric egg bite maker Heating plate heats quickly and evenly for perfectly cooked egg bites in 10 minutes.