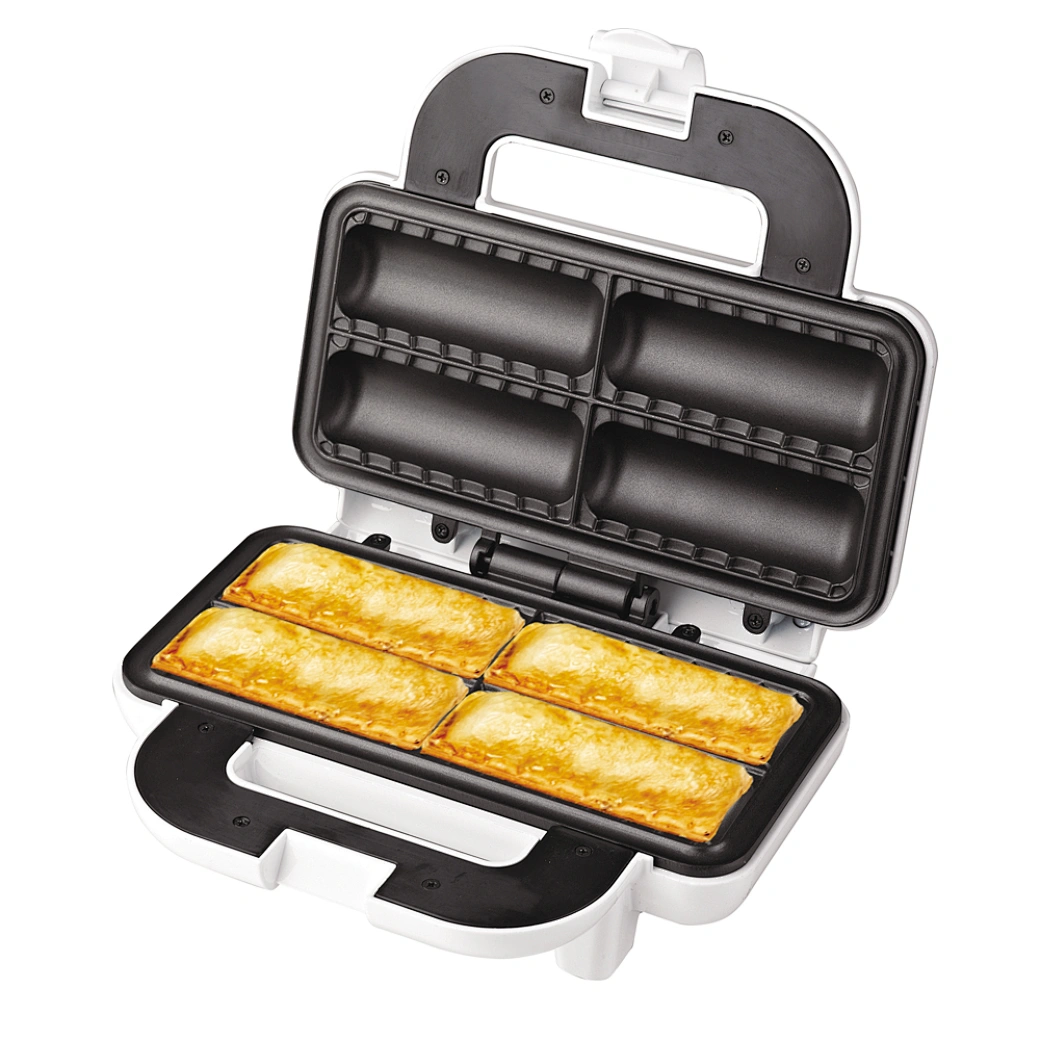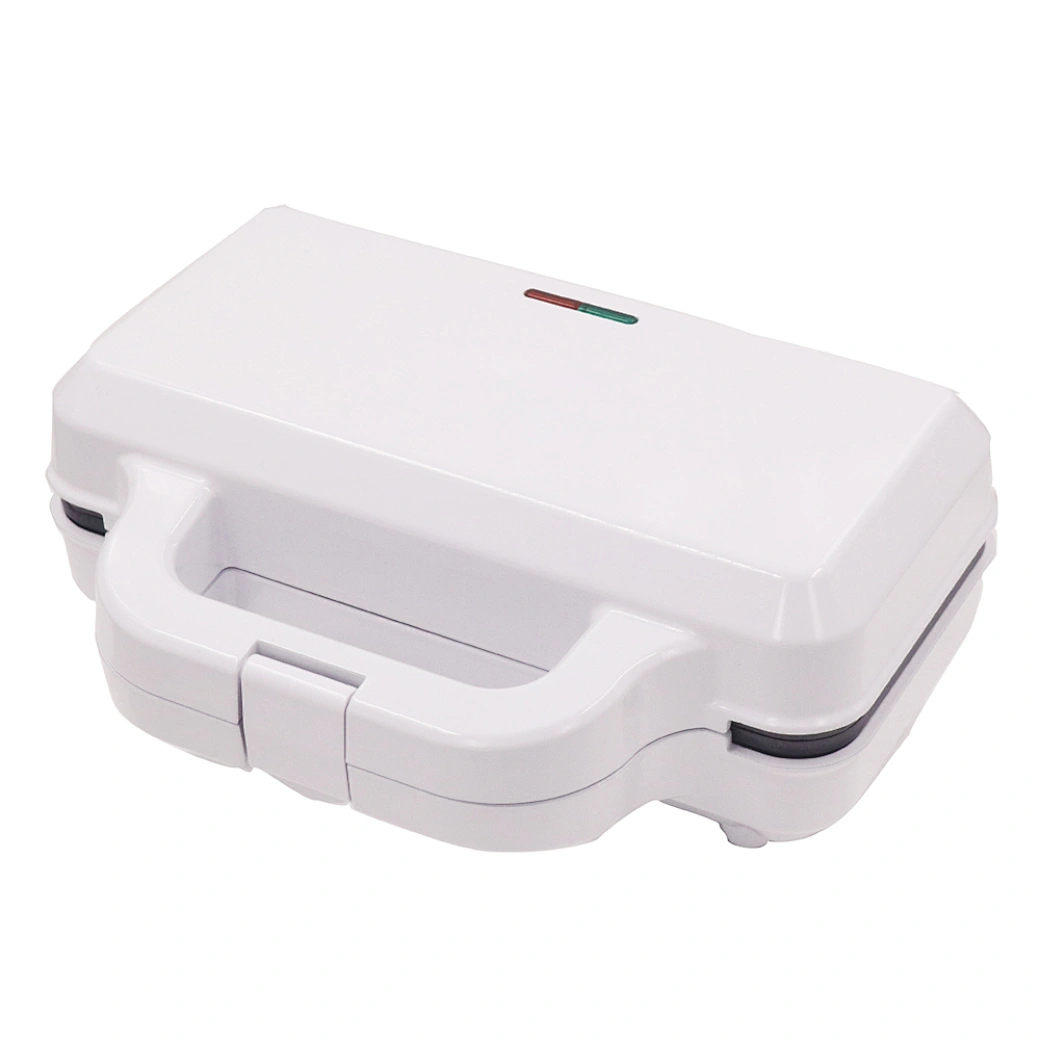 Model No: SW659A
electric 4 sausage roll maker With Indicator Light and Cool Touch Handle
Built-In Cord Wrap sausage roll maker
Cool Touch Exterior
Skid-resistant feet
Ready&Power Indicator Light
Non-Stick Cooking Surface for easy cleaning
minimum order :
1000 pieces
Country of Origin :
Ningbo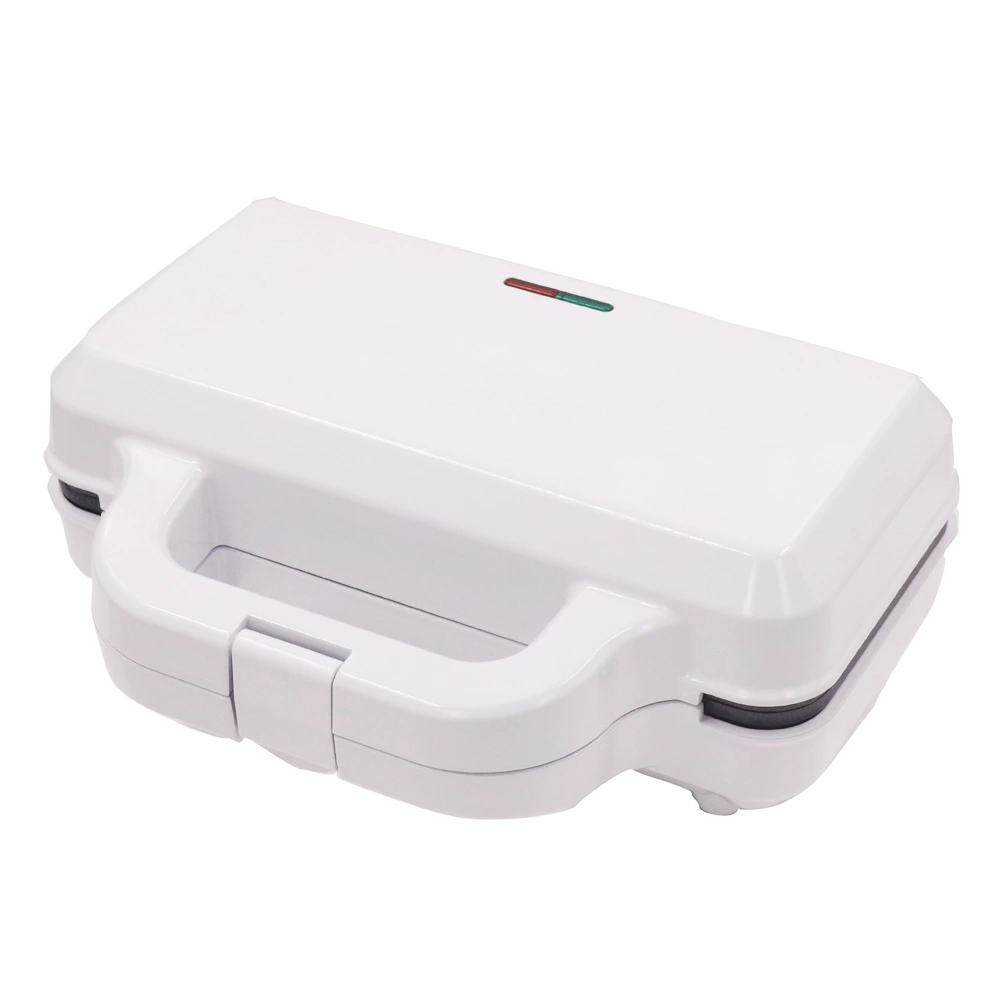 Product Description
---
1. VERSATILE APPLICATIONS - The food-grade and smartly designed electric sausage roll maker have the capacity to make 4 sausage rolls simultaneously that enables you to make more of them in less time. The versatile sausage roll maker is perfect for making various types of rolls, pies, desserts, hot dog bread, and various other breakfast and snack items.
2. SAFE AND FUNCTIONAL - This electric sausage roll maker has a non-stick coating that makes it more functional and reliable, while the heat-insulated handle allows you to open and use the hot sausage roll maker easily. The durable electric sausage roll maker is equipped with advanced thermal cutout and thermo fuse technology that keeps it safe in case of voltage fluctuation, short circuit, and other such problems.
3. SLEEK AND COMPACT - The breakfast electric sausage roll maker casing is not only highly convenient to use but also has a simple but elegant style with a white, smoothly finished outlook. This lightweight and compact food maker takes less storage space and can be stored in an upright position. Put it on your kitchen slab, cabinet, kitchen table, or wherever you want and add a classy touch.
4. EASY TO USE AND CLEAN - electric sausage roll maker With its automatic and safe functions, this sausage roll maker is so easy to use that can make breakfast by yourself. The non-stick cooling plates of the electric grill machine making it more convenient to clean the mini griddle with a wet sponge.
5. IDEAL GIFT - This highly functional electric sausage roll maker is a perfect gift choice for every busy bachelor, working woman, student, parents, etc. Add a little more convenience to their life with this convenient and quick breakfast maker and help them save a lot of time. electric sausage roll maker makes a suitable gift for any special occasion like birthday, anniversary, house warming, etc.