Model No: BL8006
citrus juicer electric Machine for Orange Lemon Grapefruit Juice
220-240V/100-127V AC 50/60Hz
25W & 40W optional
1.0L Capacity
Material of jar and cover : PP&AS
Two-direction twist
Adjustable pulp strainer
Detachable parts for easy operating & cleaning
minimum order :
1000 pieces
Country of Origin :
Ningbo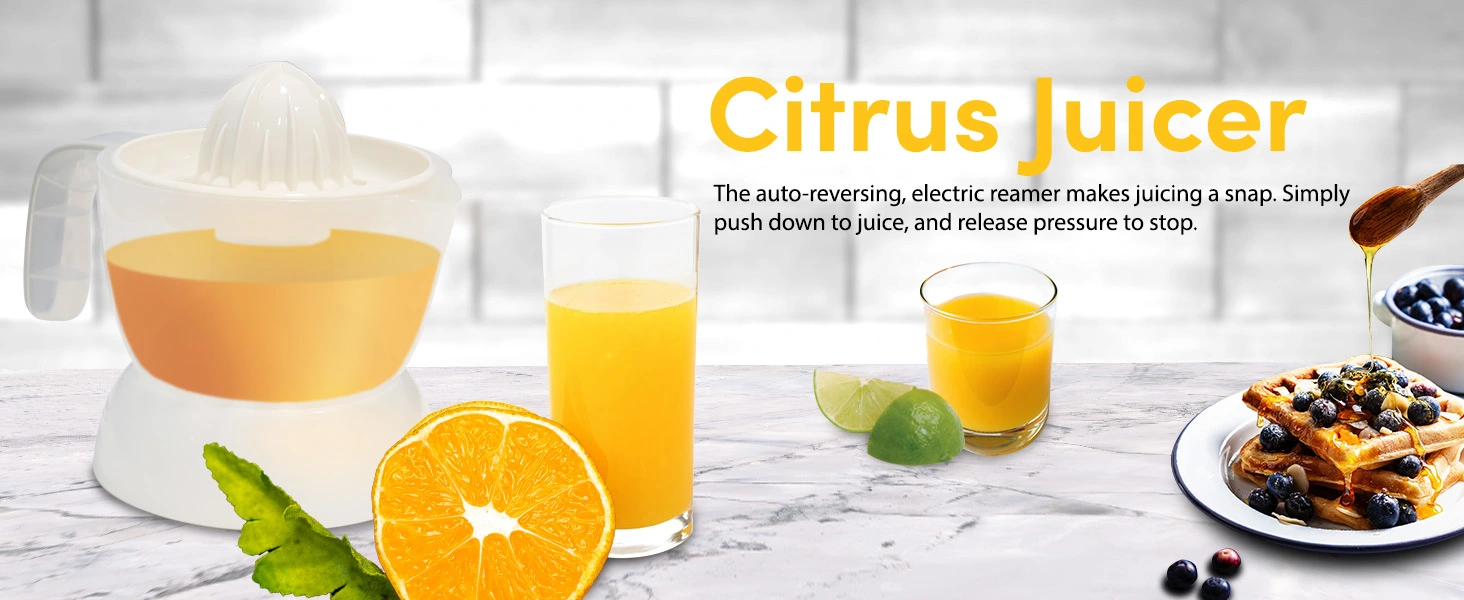 1. MAKE FRESH, HEALTHY JUICE & MORE: citrus juicer electric Make fresh juice using oranges, lemons, limes, grapefruits, and other citrus. This citrus juicer electric can also be used for making salad dressings and marinades. Works great as a citrus juicer electric and orange squeezer citrus juicer.
2. JUICE SMALL TO LARGE CITRUS FRUITS: The citrus juicer electric includes 2 nesting reamers for small to large citrus fruit. Juice everything from tiny Key limes to grapefruit. The citrus juicer electric reverses when needed for maximum juice extraction.
3. SERVE A CROWD FROM THE LARGE 34 OZ. PITCHER: The orange squeezer citrus juicer pitcher holds 34 oz. of juice and has easy-to-read measurement markings to make following juice recipes easy. The pitcher collects the juice, then detaches for serving at the table.
4. EASILY CONTROL PULP LEVEL: Simply slide the pulp control dial left to right to adjust the amount of pulp in your juice. orange squeezer citrus juicer Pulp collects in the strainer to easily discard.
5. EASY TO CLEAN AND NEATLY STORE: orange squeezer citrus juicer Dishwasher-safe parts, including the pitcher, lid, reamers, and pulp control basket, make cleanup a cinch. Nested storage orange squeezer citrus juicer keeps kitchen cabinets orderly.