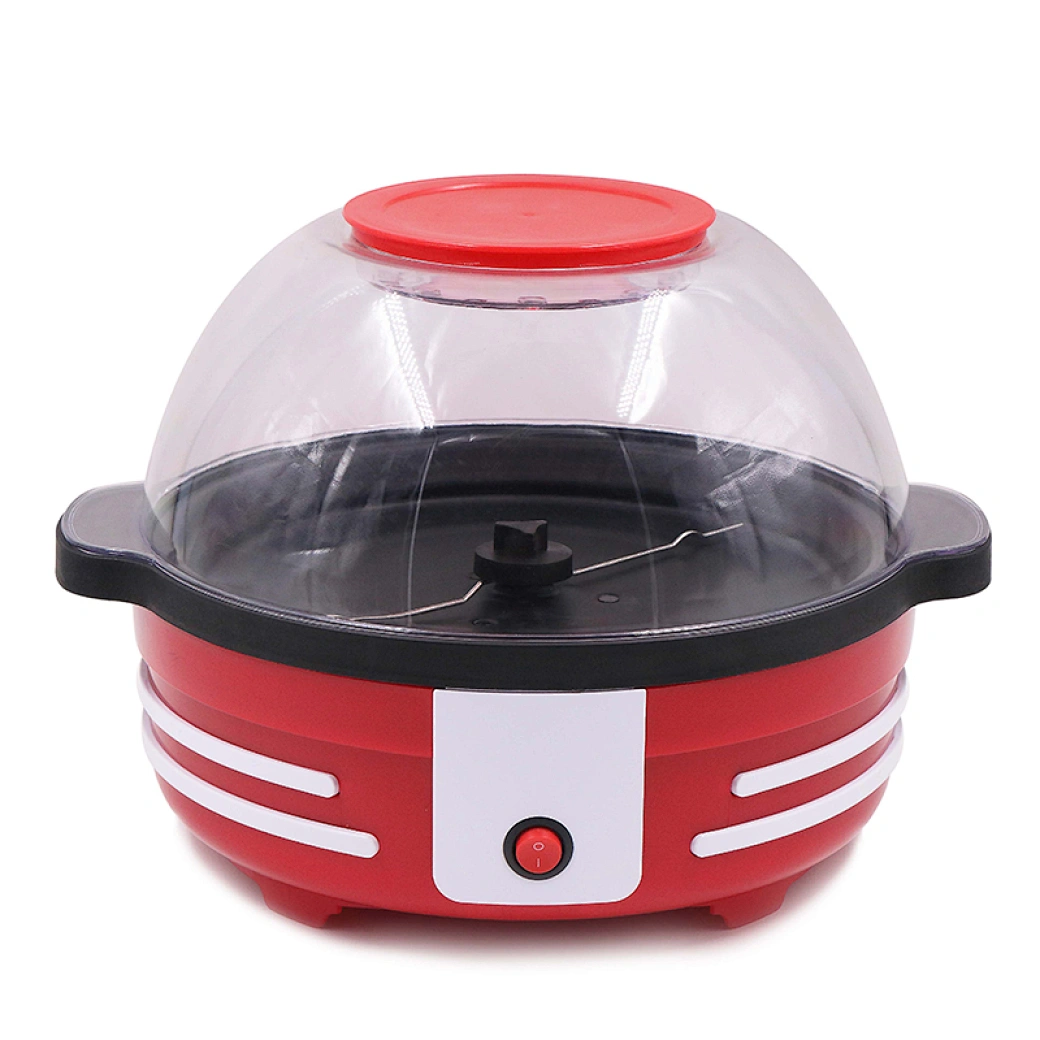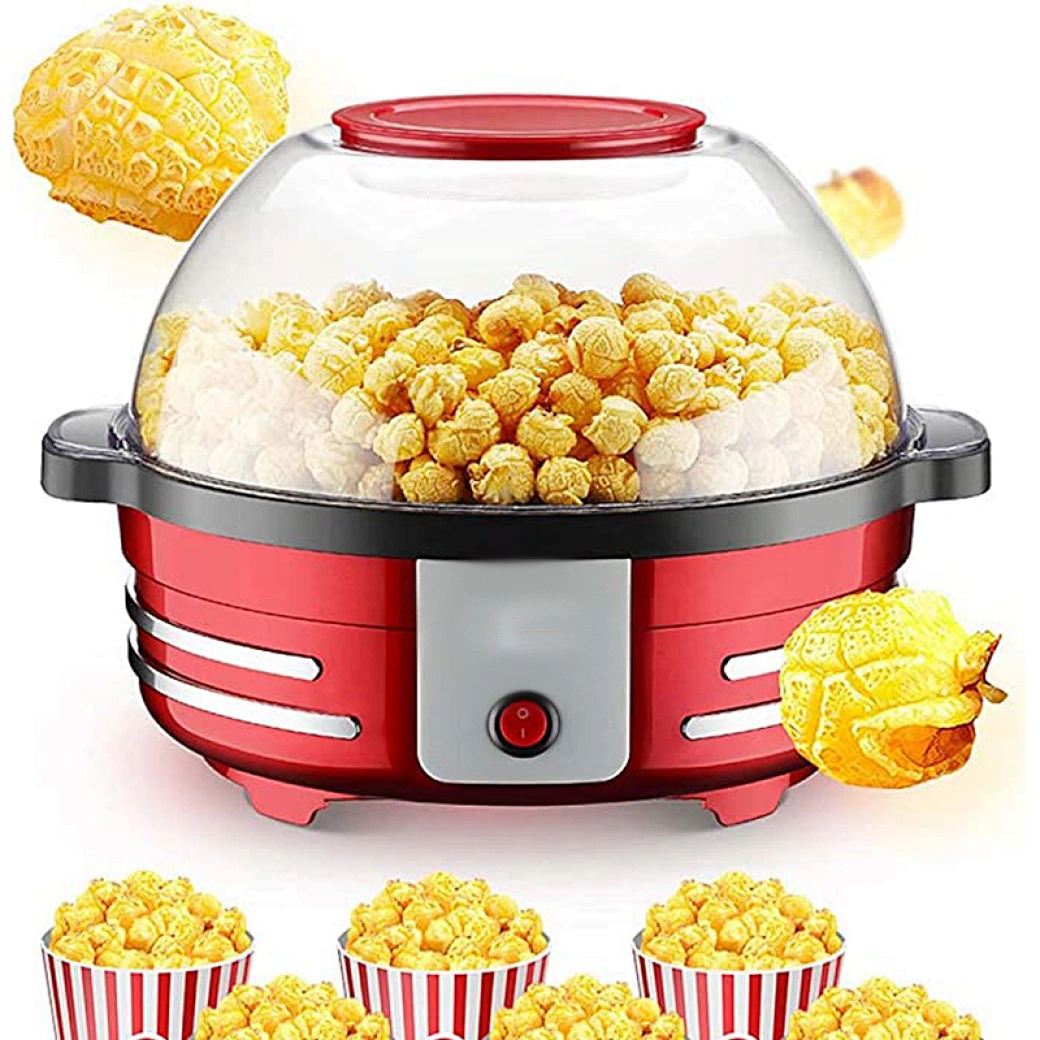 Model No: PM275
Chinese Electric Plastic Popcorn Maker Easy to Clean
Chinese Electric Plastic Popcorn Maker Easy to Clean
220-240V 50Hz 800W
with rolling stirrer
Innovative lid becomes bowl
24cups capacity
non-stick surface
detachable plate for easy washing
quartz tube heating element
on/off swith
non-slip rubber feet
Unit size: 35.5*30*24.8cm
minimum order :
1000 pieces
Country of Origin :
Ningbo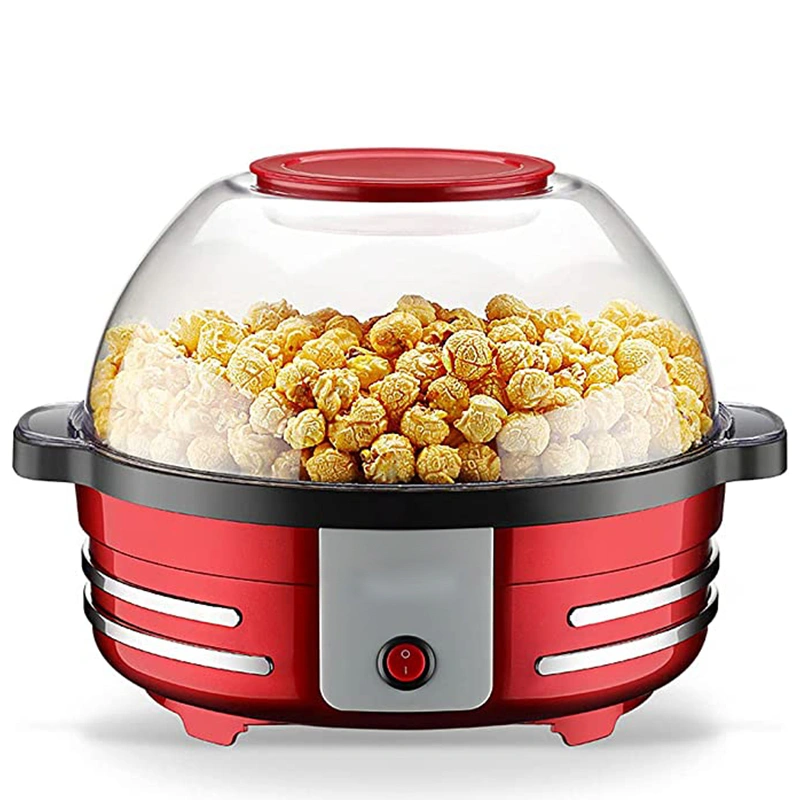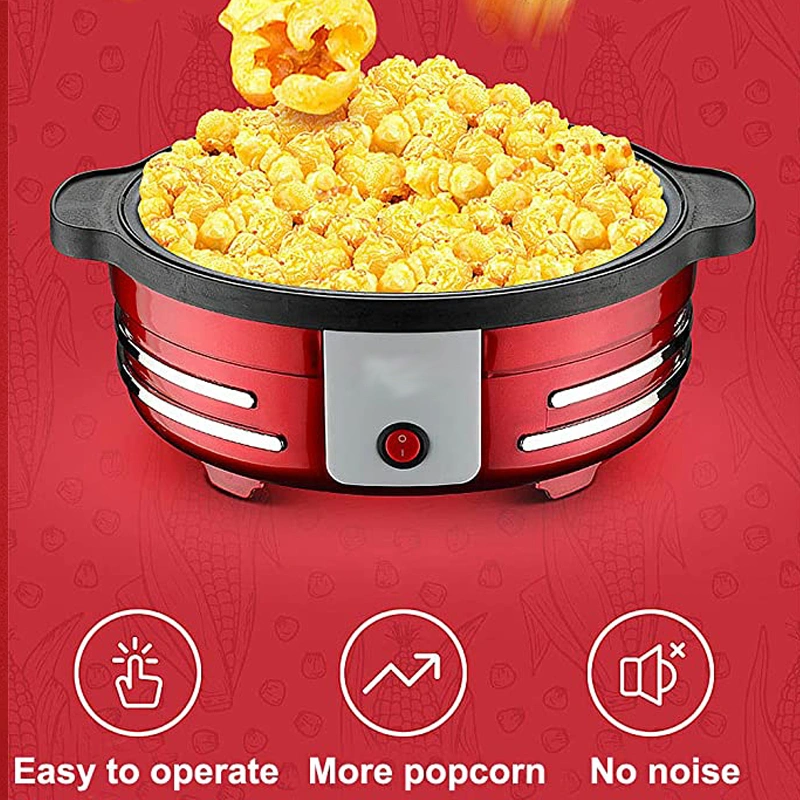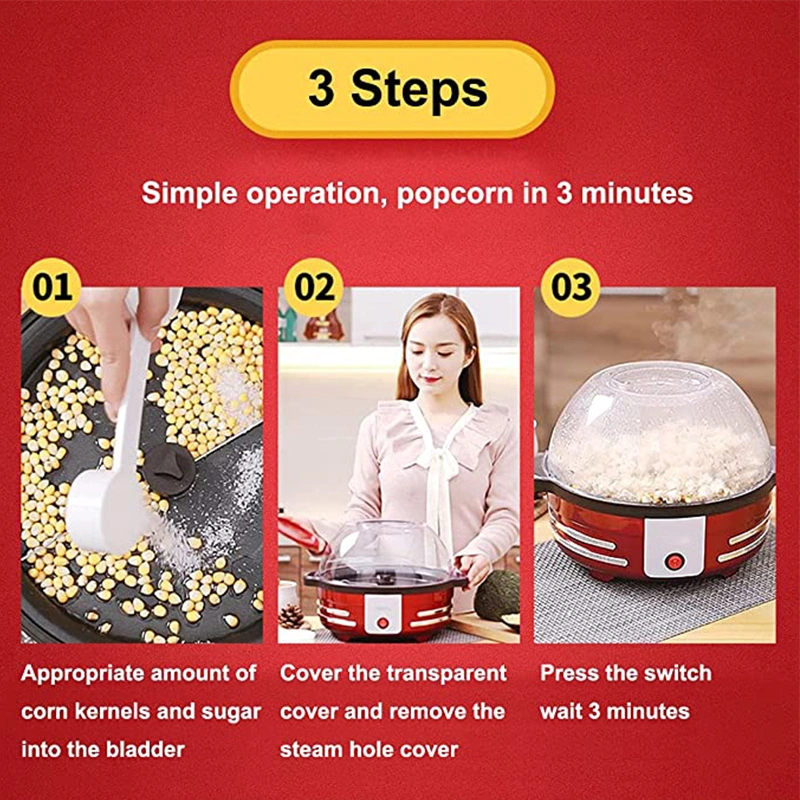 Product Description
1. This Plastic Popcorn Maker can make 24 cups popcorn at once to supply whole family. 

2. Quick-heat technology and 800w heating system allow the Chinese Popcorn Maker has faster theat-up time. 

3. Motorized stirring rotor helps the Chinese Popcorn Maker get better popping performance and increase the popping rate to 95%. 

4. Easy to clean non-stick coated heating plate and dishwaher safe cover make this Plastic Popcorn Maker welcomed. 
5. Plastic Popcorn Maker with Ball Shape design looks cute and the size only 35.5*30*24.8cm, compact to store. 
6. The plastic cover of this Chinese Popcorn Maker doubles as a serving bowl.