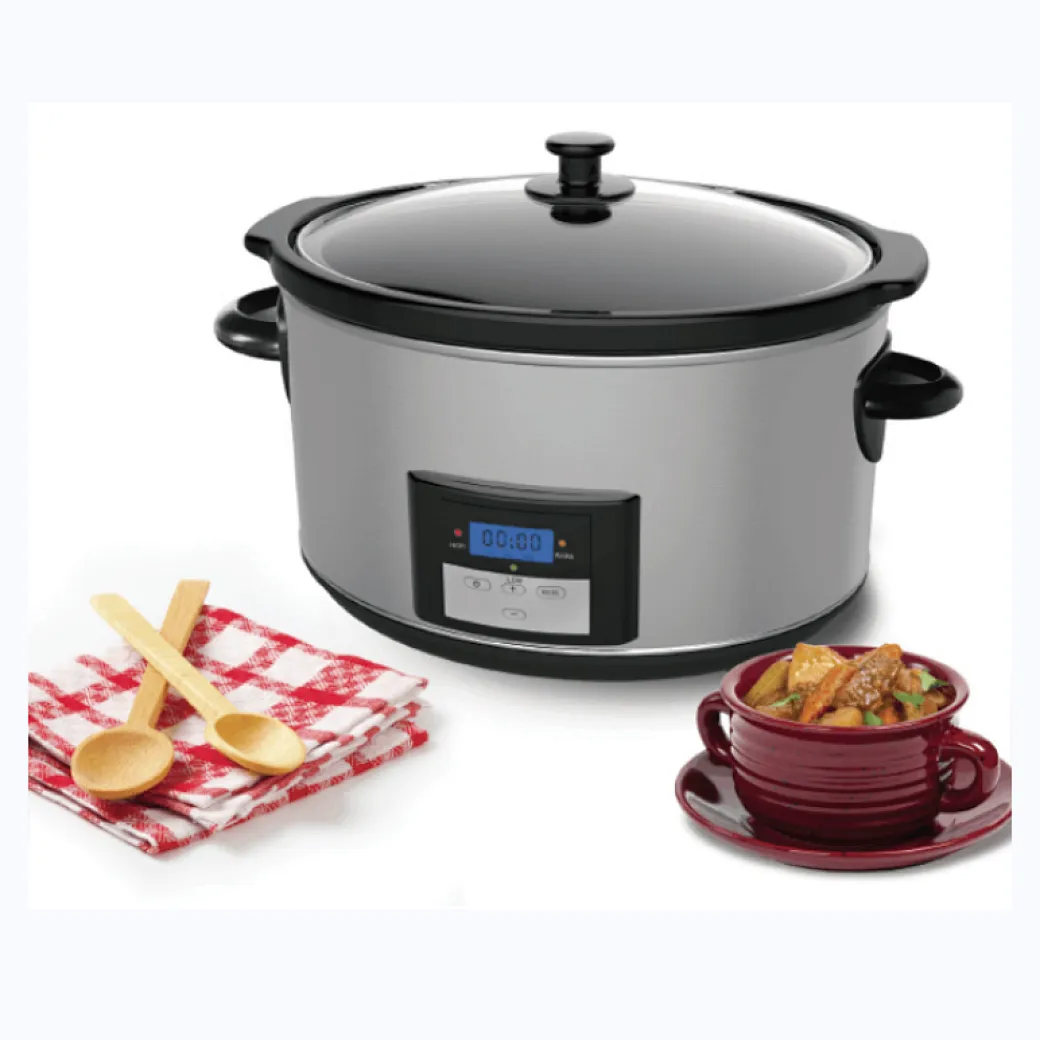 Model No: SC-7000S
Purchase round household slow cooker with stainless steel material
With a 6-quart capacity and adjustable heating settings, the round household slow cooker with stainless steel material provides a great cooking experience for families. The large removable crock-pot allows for easy cleaning and serves as a tabletop server with its heat-resistant handles. The lid is made of tempered glass to view cooking progress. The user-friendly interface ensures effortless temperature control. This slow cooker can cook dishes conveniently and makes serving, and storing easy. Effortlessly cook your favourite meals and enjoy the benefits of evenly cooked dishes with this slow cooker!
minimum order :
1000 pieces
Country of Origin :
Ningbo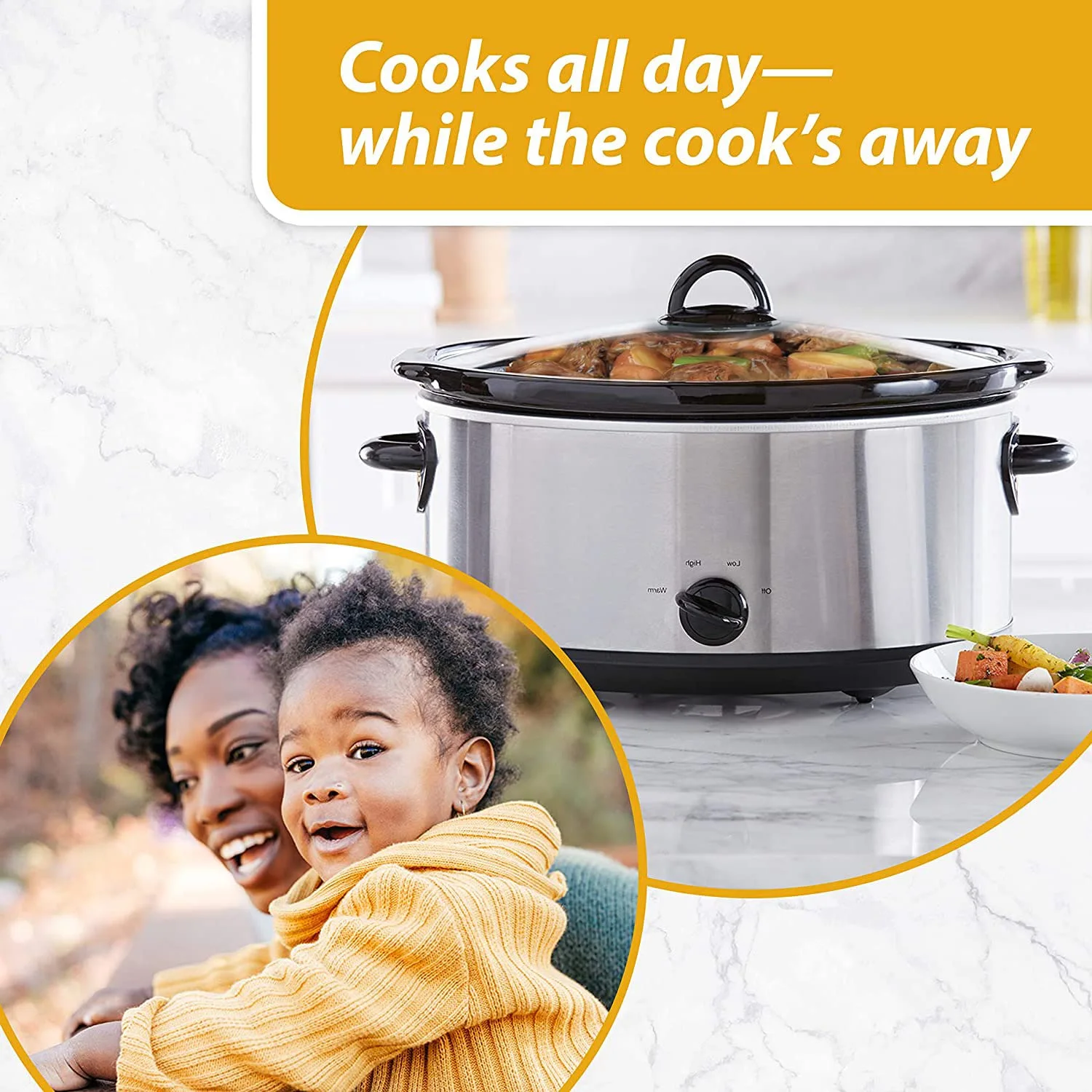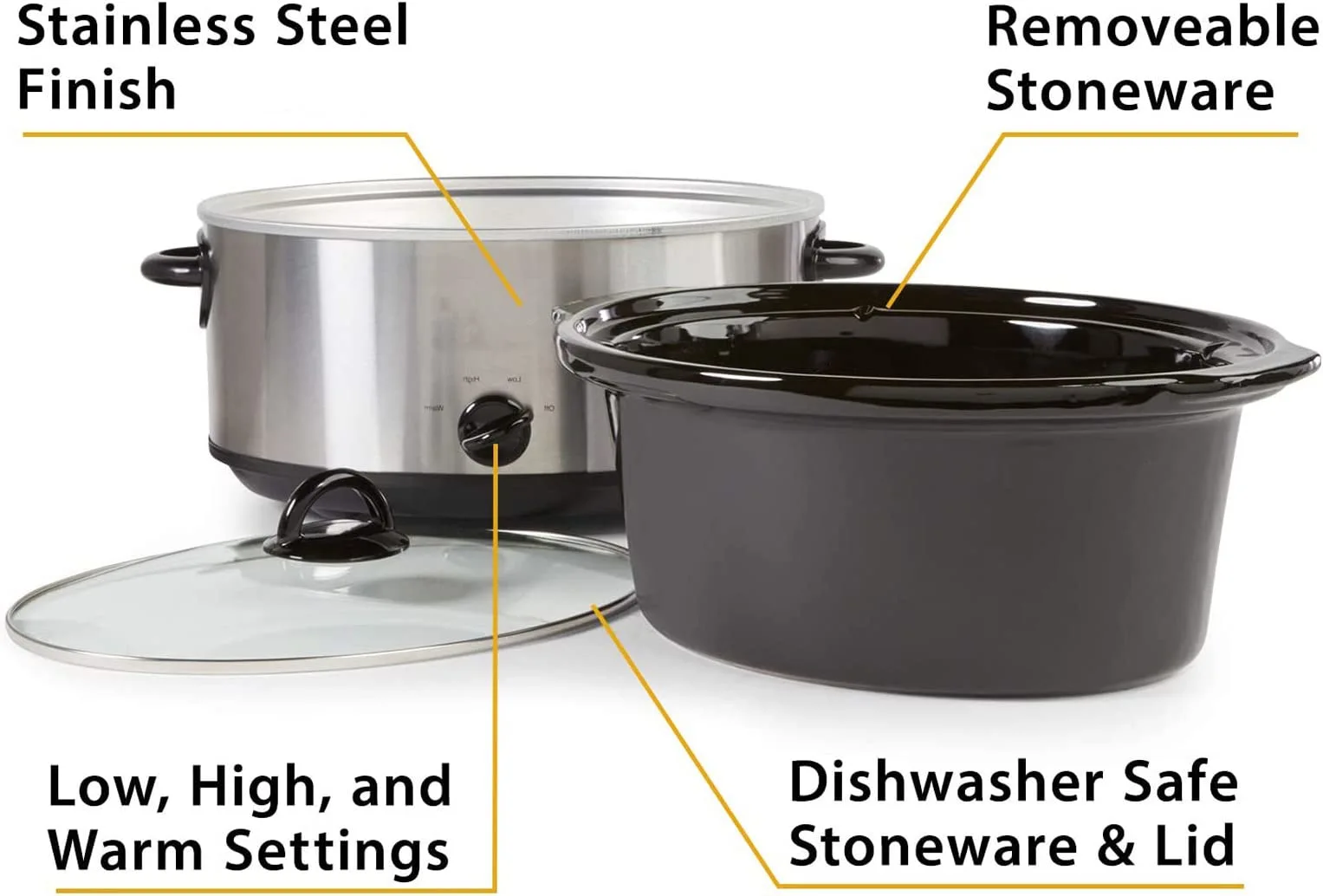 Product Description
---
1. Set the cooking time to high to get a hot meal in no time, or set the household slow cooker to low, and dinner will cook while you work. The household slow cooker display lets you set your cooking time from anywhere, and after the cooking time is up, the household slow cooker automatically switches to keep warm setting the household slow cooker to keep your dishes at the ideal serving temperature from 30 minutes to 20 hours, easily monitoring how much time is left and adjusting nonstick slow cooker as adjust the time as needed.
2. The spacious 7-quart manual nonstick slow cooker serves 9 or more people or is suitable for a 7-pound roast.
3. One-pot cooking means fewer dishes to clean, and the nonstick slow cooker lid and removable stoneware are dishwashers safe.
4. The nonstick slow cooker removable stoneware is safe for use in the microwave and oven set to 400°F.