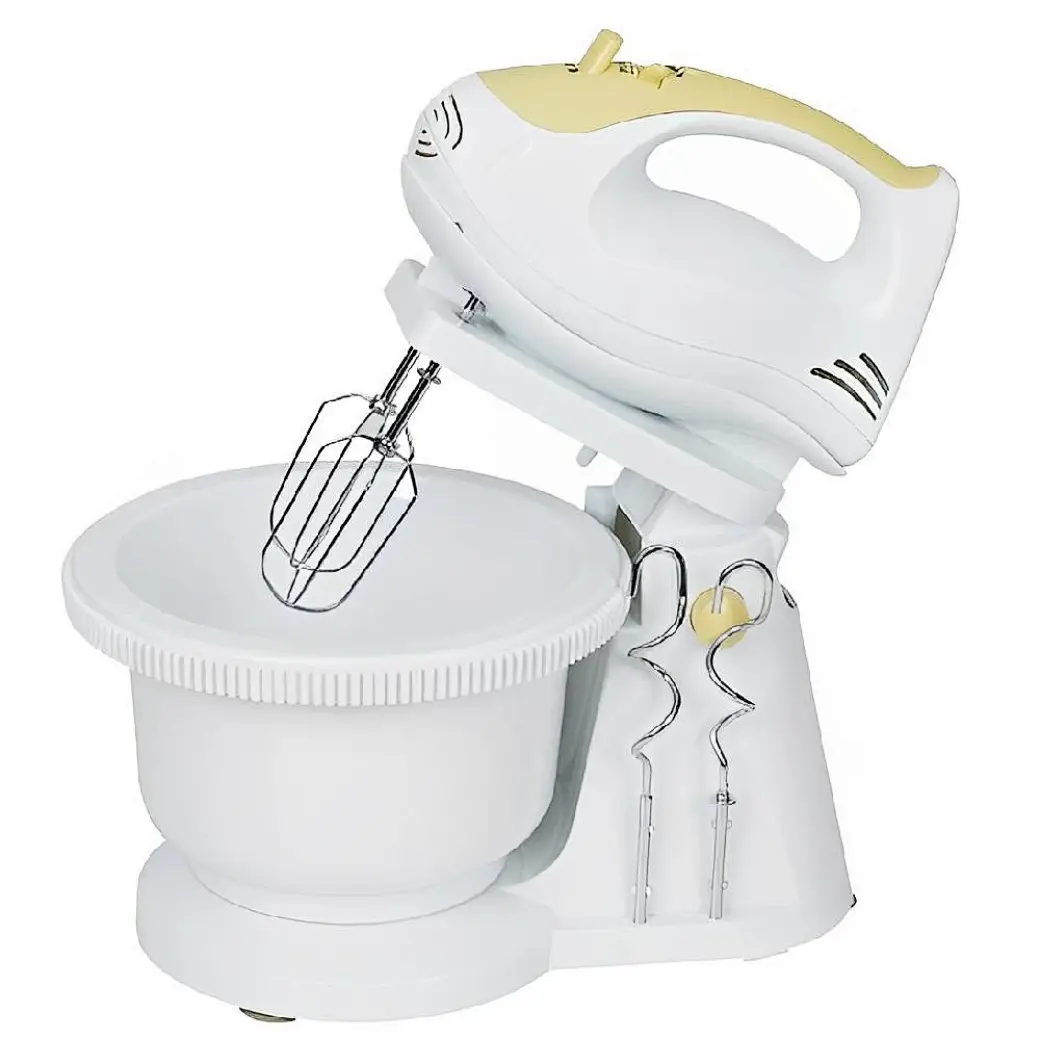 Model No: BL131A
Professional Kitchen Machines Super Electric Whisker Batter Small Mini Hand Mixer Cake
Our electric hand mixer is a versatile kitchen tool with a powerful 250W motor and 5 speed settings for any recipe. The included flour grinder attachment makes grinding grains or nuts a breeze, perfect for homemade flour or nut butter. The ergonomic design and comfortable grip make mixing and blending a pleasure, with easy to use controls for precision. This mixer is easy to clean and store, making it perfect for any home baker, chef, or mixologist. Say goodbye to tired arms and wrists with this powerful and easy to use electric hand mixer!
minimum order :
1000 cases
Country of Origin :
Ningbo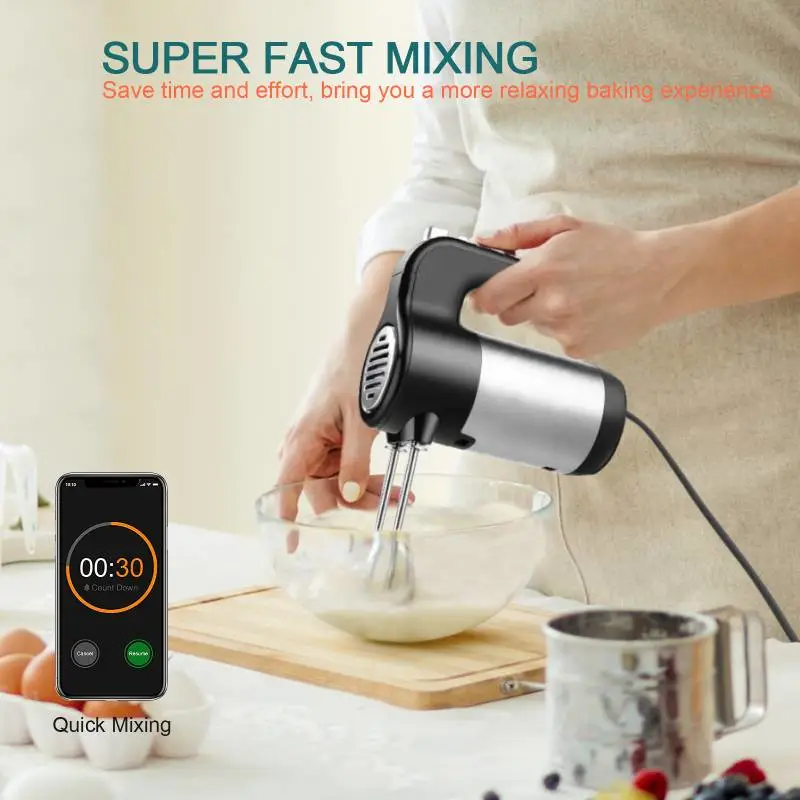 Product Description
---
【5 Speeds with Ejection Button】- This Hand Mixer Cake with 1 to 5 different speeds. Whether the Hand Mixer Cake is slow, medium, or fast speeds to meet your mixing needs in all directions.
【200W Powerful Motor & Fast Heat Dissipation】- The Hand Mixer Cake Upgrade All-Pure Copper Motor, Differ from Copper-Clad Aluminum in the market. The Hand Mixer Cake minimum speed is 200w, Mix dough, eggs, milk, butter, cake, or even cream quickly, efficiently, and easily. The most durable option.
【Turbo Boost/Self-Control Speed, Suitable For Beginners】- Avoid ingredients splash, And an Electric Whisker mixer for home use Electric Whisker mixer for home use can speed up each gear at the same time. When you can't control the speed, Please turn off all speeds, and press the left control button. 
【5 Stainless Steel Accessories】- Baking Egg Electric Whisker mixer for home use Easy to clean and dishwasher safe.  No rust and fall-off will appear after a long time of using the Electric Whisker mixer for home use.