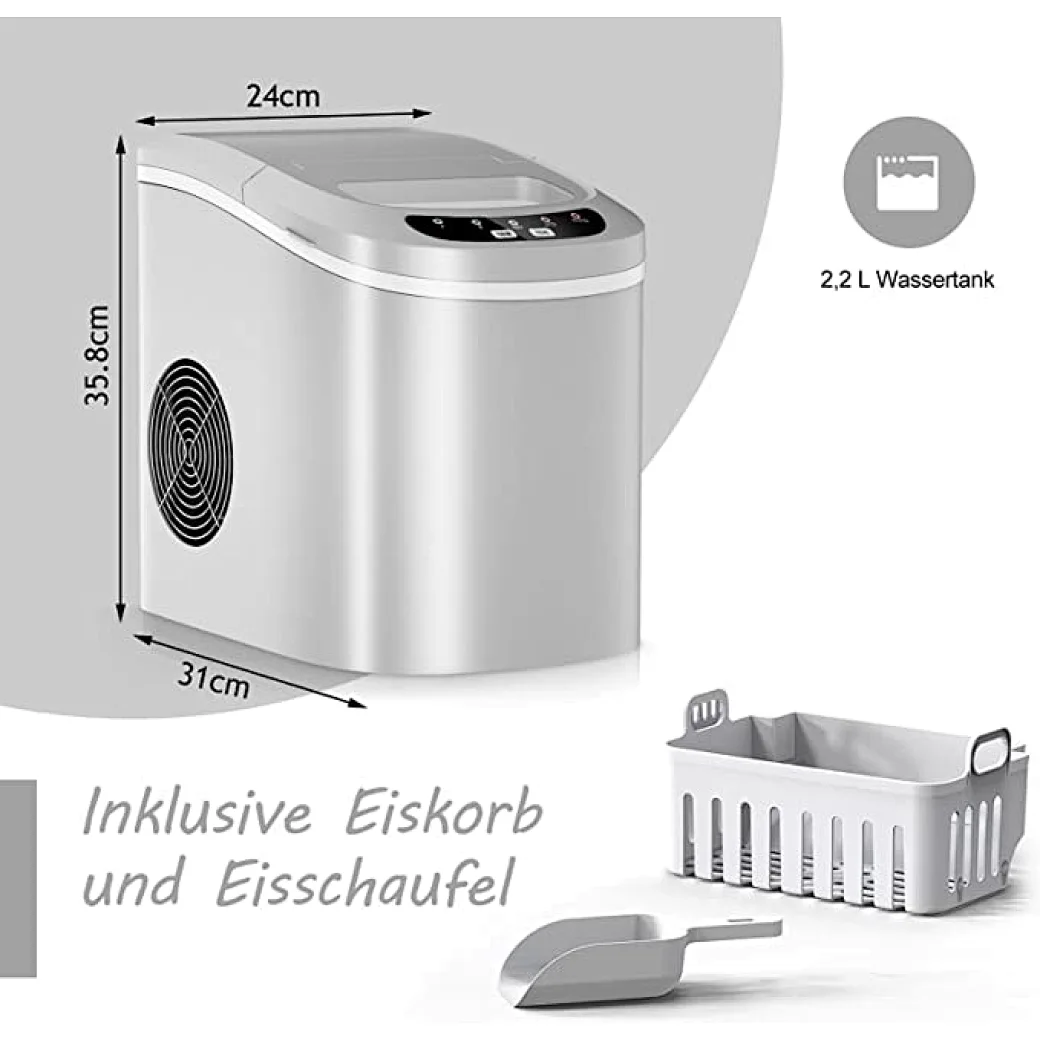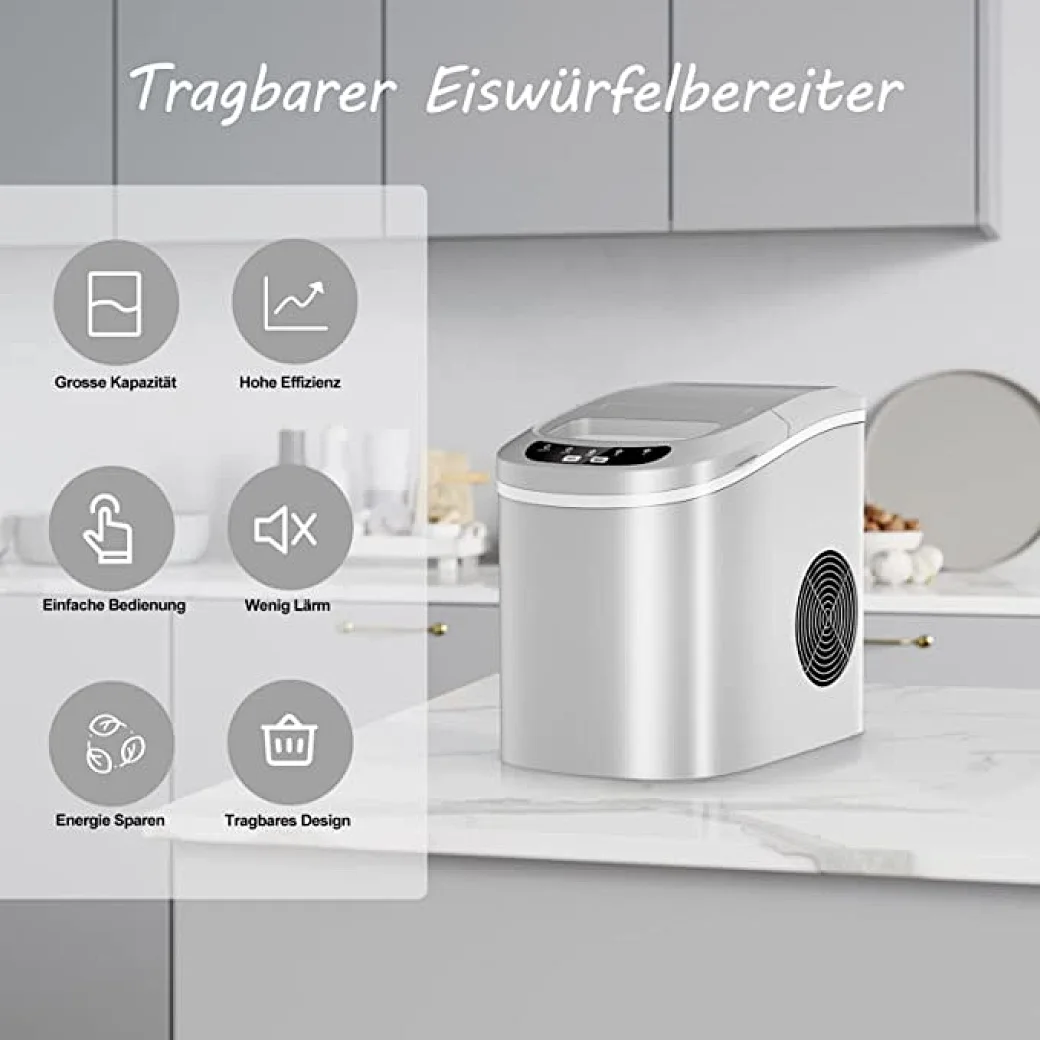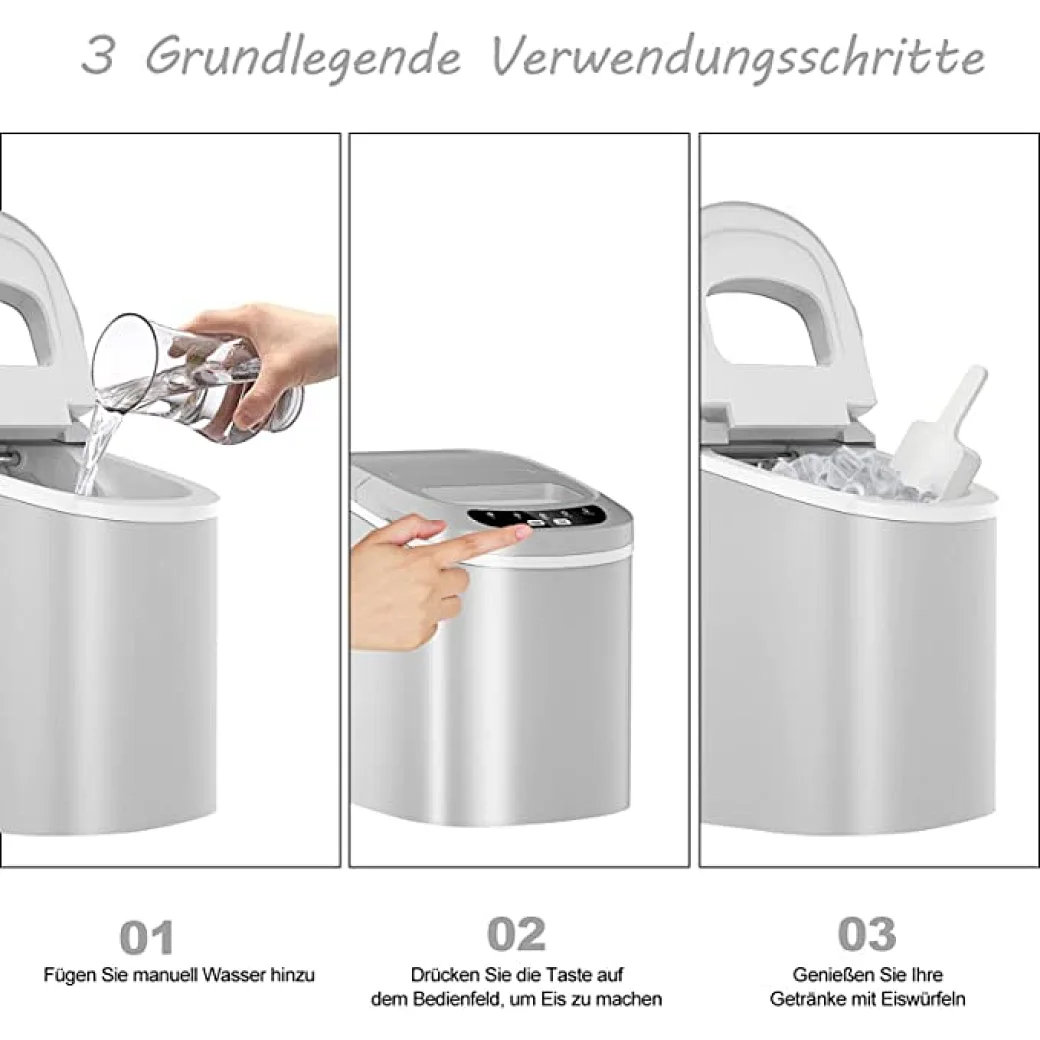 Model No: ICM12A
New design ice makers mchine
-Efficient & Quiet lce Maker
- Easy to use
-Two sizes of spherical ice cubes
-High quality materials
-EASY PORTABILITY & WIDE USE
minimum order :
1000 pieces
Country of Origin :
Ningbo
---
---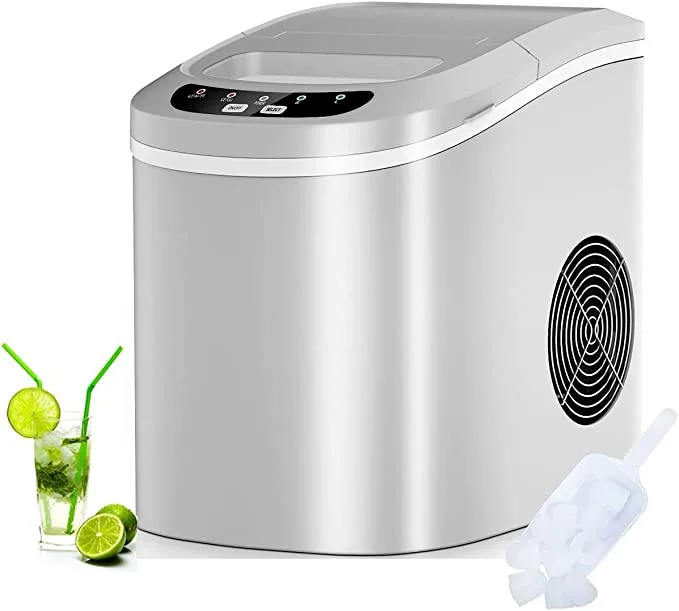 Product Description
---
★Efficient & Quiet lce Maker  Thanks to the strong performance of the ice cube maker, it takes only a short 6 to 13 minutes to make 9 cubes. The ice cube maker can make 12 kg ofice per day and easily covers your daily needs ice makers.

★Easy to use ice makers ice maker machine

★ The ice cream maker is equipped with a clear and simple control panel, which makes it very easy to use. Through the transparent viewing window, the user can observe the ice-making process in real-time.In addition, the ice cream maker emits a warning when the water level in the tank is too low.

★ Two sizes of spherical ice cubes ★ The ice cube machine can produce two different sizes of spherical ice cubes with a weight of 7 to 9 grams. ice maker machine can meet the different needs of the ice maker machine .

★ High-quality materials ★ The ice cream maker ice makers are made offood-safe materials to ensure the health and safety of the user. The ice maker is easy to clean thanks to ice maker machine smooth surface and easy drainage ice makers.