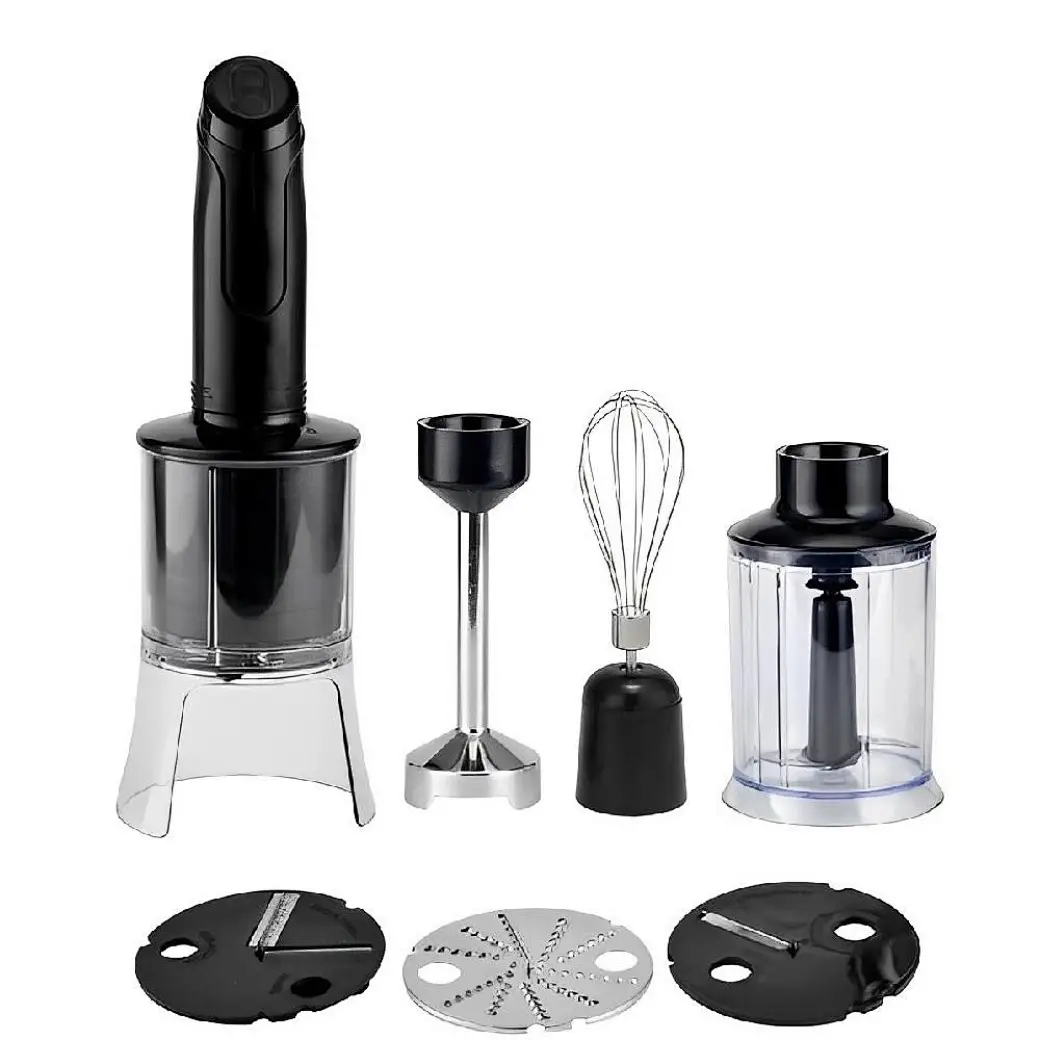 Model No: BL002
Household Kitchen Appliance Multi-speed 400W Electric Hand Blender
This powerful immersion blender features a rechargeable battery for ultimate convenience and portability. With stainless steel blades and variable speed control, you can blend, puree, and emulsify with ease. The ergonomic grip ensures comfortable use and the detachable shaft makes cleaning a breeze. Ideal for busy households or any kitchen where space is at a premium, this handheld blender is a versatile and convenient choice. Perfect for making smoothies, soups, sauces, dips, and more, the cordless design means you can take it anywhere, from the kitchen to the BBQ. Whether you're blending hot soup in a pot or creating a fresh smoothie at the beach, this blender has you covered. Say goodbye to bulky blenders and enjoy the freedom of a cordless handheld design.
minimum order :
1000 cases
Country of Origin :
Ningbo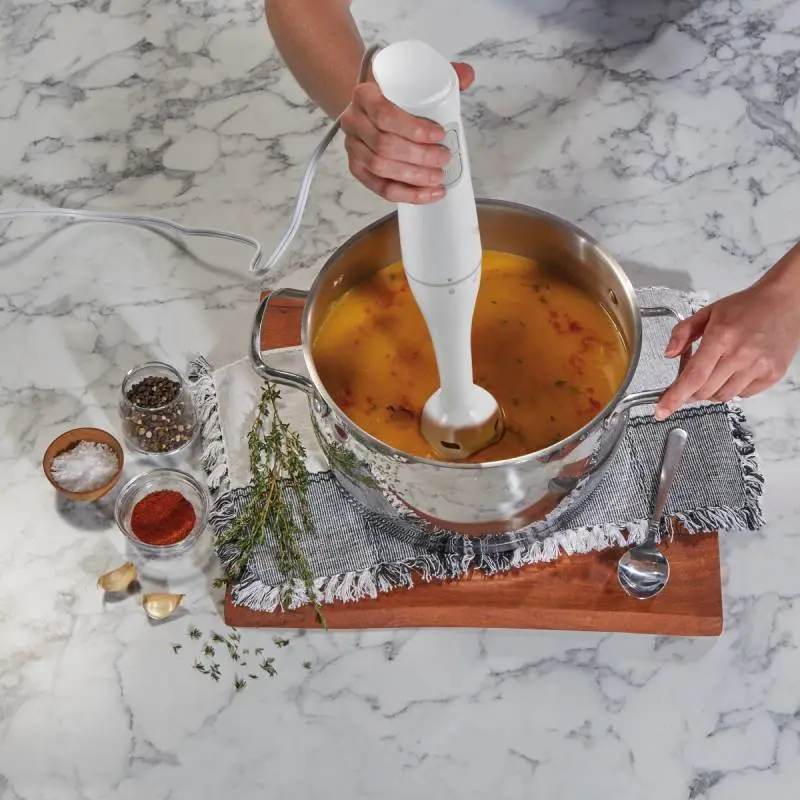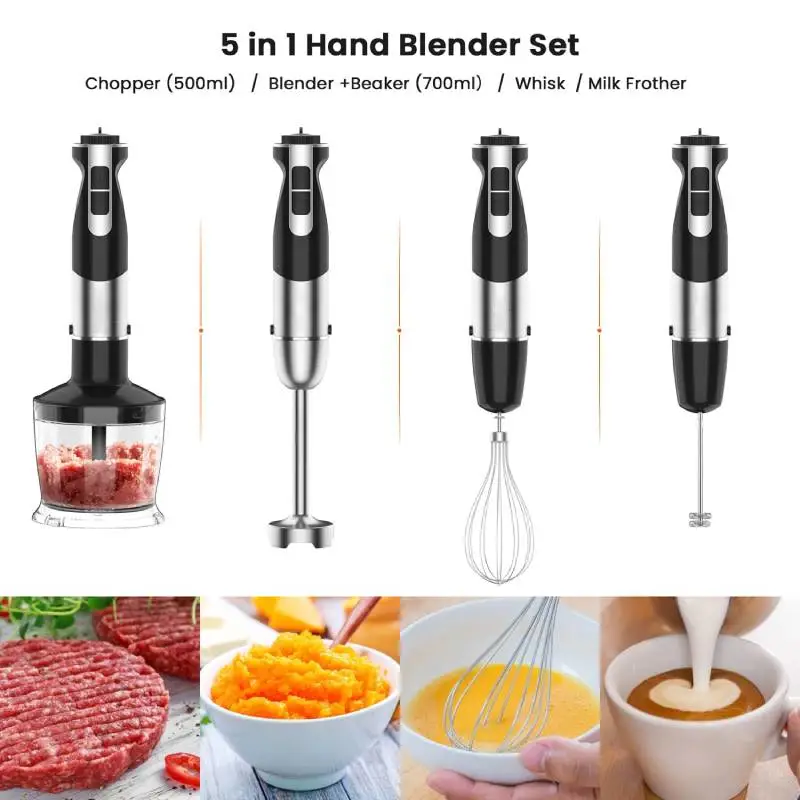 Product Description
---
1. Versatile Hand Blender: This 400W Electric Hand Blender is a must-have in every kitchen. It blends, mixes, purees, and whips. 400W Electric Hand Blender is great for making soups, sauces, purees, smoothies, milkshakes, dips, and whipped cream.
2. Blends in Cooking Pots & Other Containers: With this 400W Electric Hand Blender you'll blend and puree foods right in your cooking pots, bowls, and other containers. With the 400W Electric Hand Blender is no need to transfer food to the 400W Electric Hand Blender to mix so you'll dirty fewer dishes.
3. Easy to Use With 2 Speeds: The Portable Hand Blender has 250 watts of power and is very simple to use. Just choose your speed. Use a Portable Hand Blender with Variable Speed for more power and low for delicate foods. The Portable Hand Blender with Variable Speed is comfortable to grip and easy to operate with one hand.
4. Easy to Clean: The Portable Hand Blender blending wand with stainless steel blades is detachable and dishwasher-safe for easy cleanup.