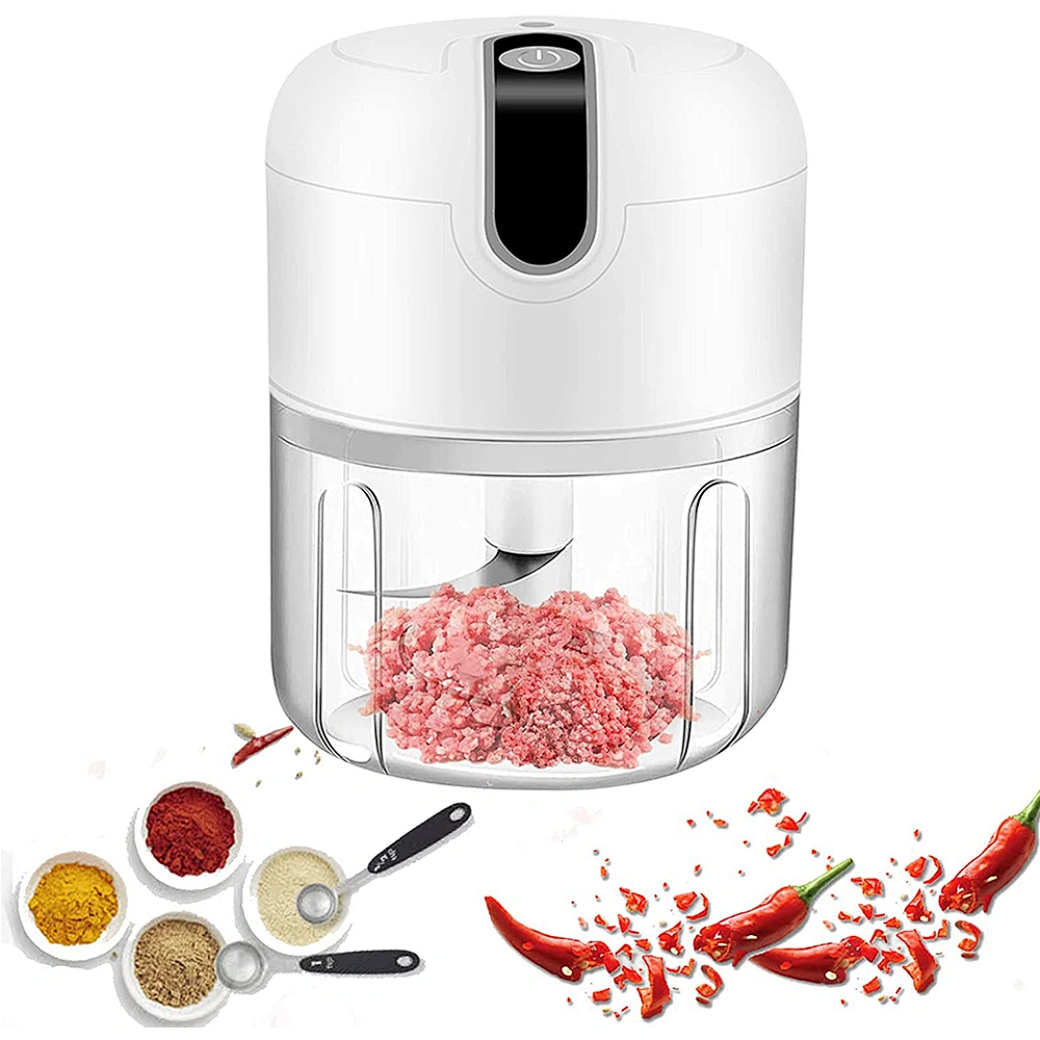 Model No: BL106C
Mini Electric Garlic Chopper USB Rechargeable Portable Electric Food Chopper
Electric Food Chopper
HIGH-PERFORMANCE KITCHEN TOOLS
RUGGED AND DURABLE
ONE-BUTTON CONTROL
Portable USB Charging
minimum order :
1000 cases
Country of Origin :
Ningbo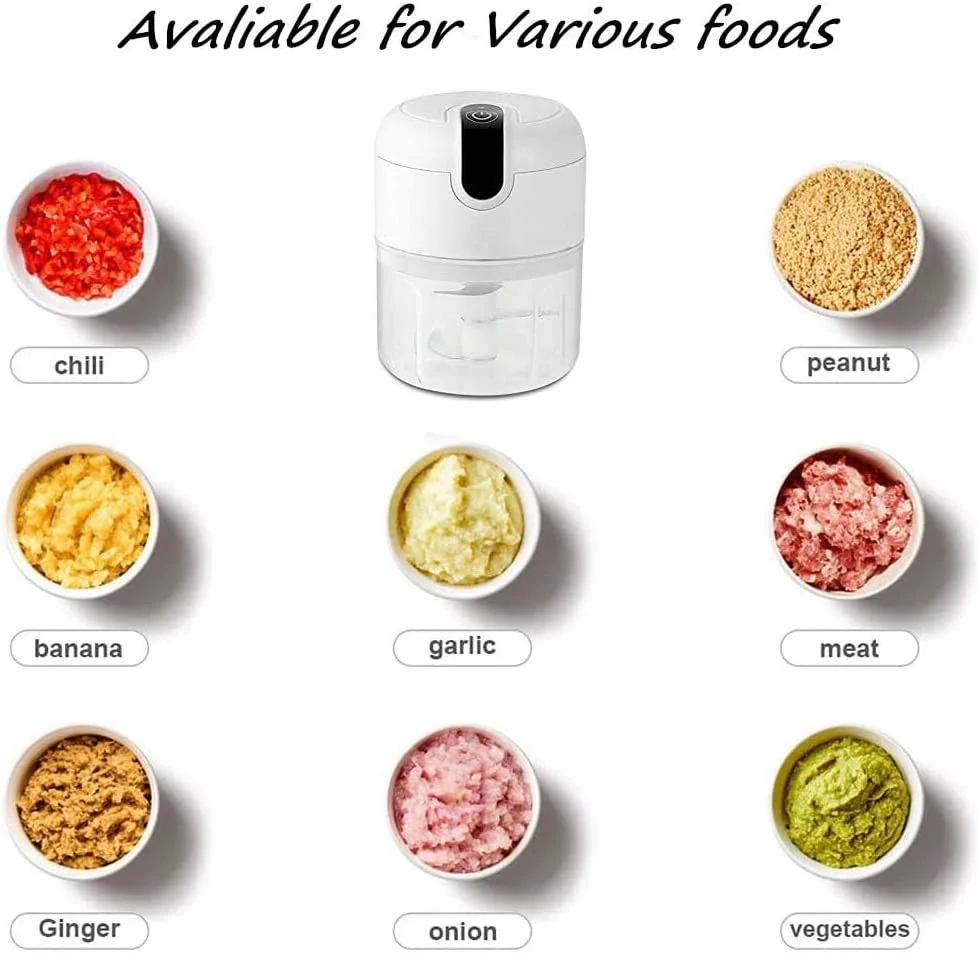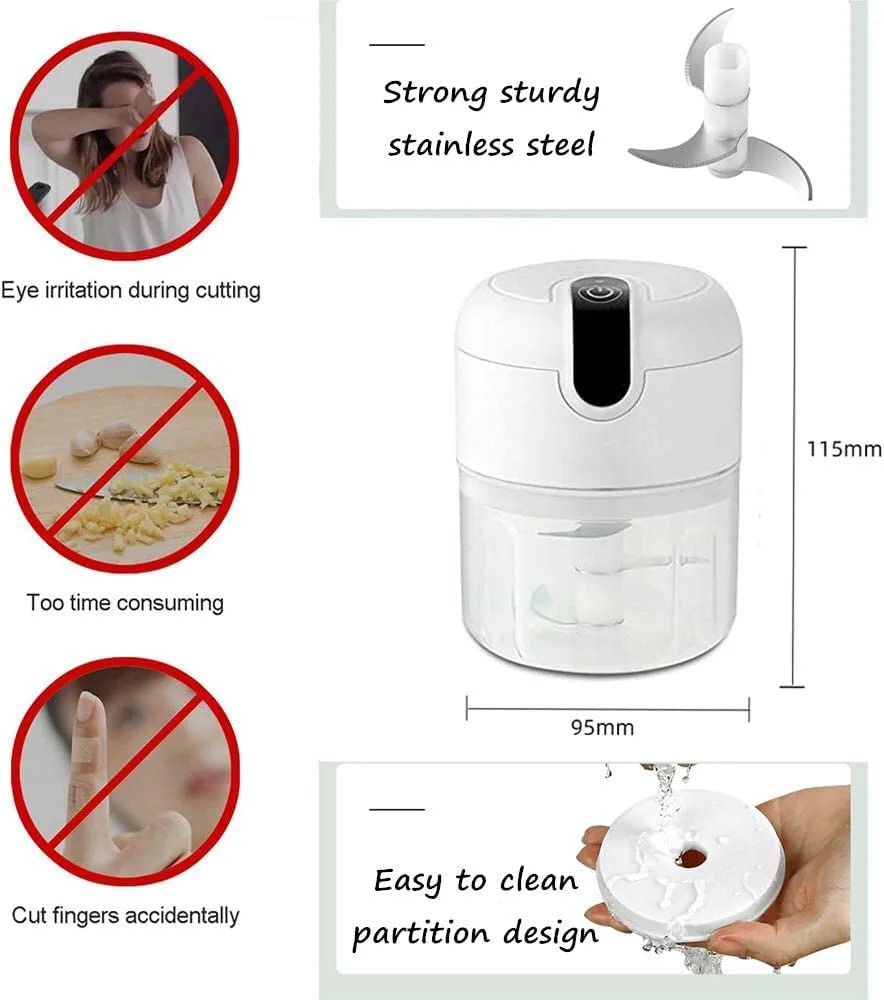 ---
1. HIGH-PERFORMANCE KITCHEN TOOLS- The Electric Food Chopper is equipped with a 30w motor, use USB to charge, charging for 3 hours, and the Electric Food Chopper can be used about 50 times after charging for 3 hours. With 3 sharp blades can quickly chop garlic, seasonings, nuts, onions, vegetables, peppers, minced meat, ice cubes, etc. It is very suitable for small food, you can use it for cooking, children's food supplement, smoothie drinks.

2. RUGGED AND DURABLE-The mini Electric Food Chopper is made of 304 stainless steel blades, which is durable and can cut efficiently. The masher cup is made of high quality food-grade ABS material, which can safely contain mashed food. It is a good partner for mothers, wives, and professional chefs.

3. ONE-BUTTON CONTROL- Just put food or ingredients into the mini Electric Food Chopper, lock the lid and chop food quickly with one button. you can get an evenly shred food in a few seconds, saving you more time and energy. The bowl and blade of the shredder can be separated, easy to wash. The shredder can be cleaned quickly by just washing with water. When cleaning the Electric Food Chopper, please take out the blade first to avoid cutting your hands.