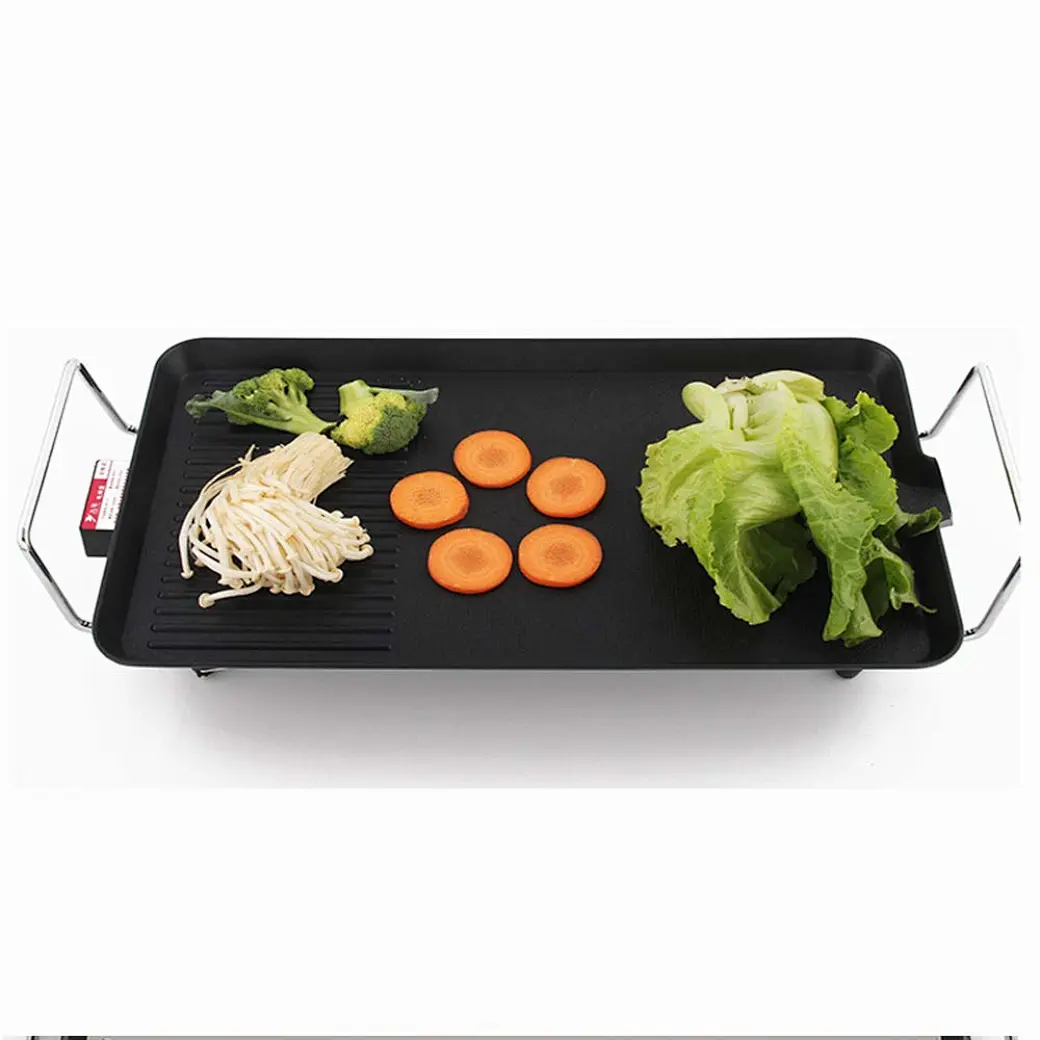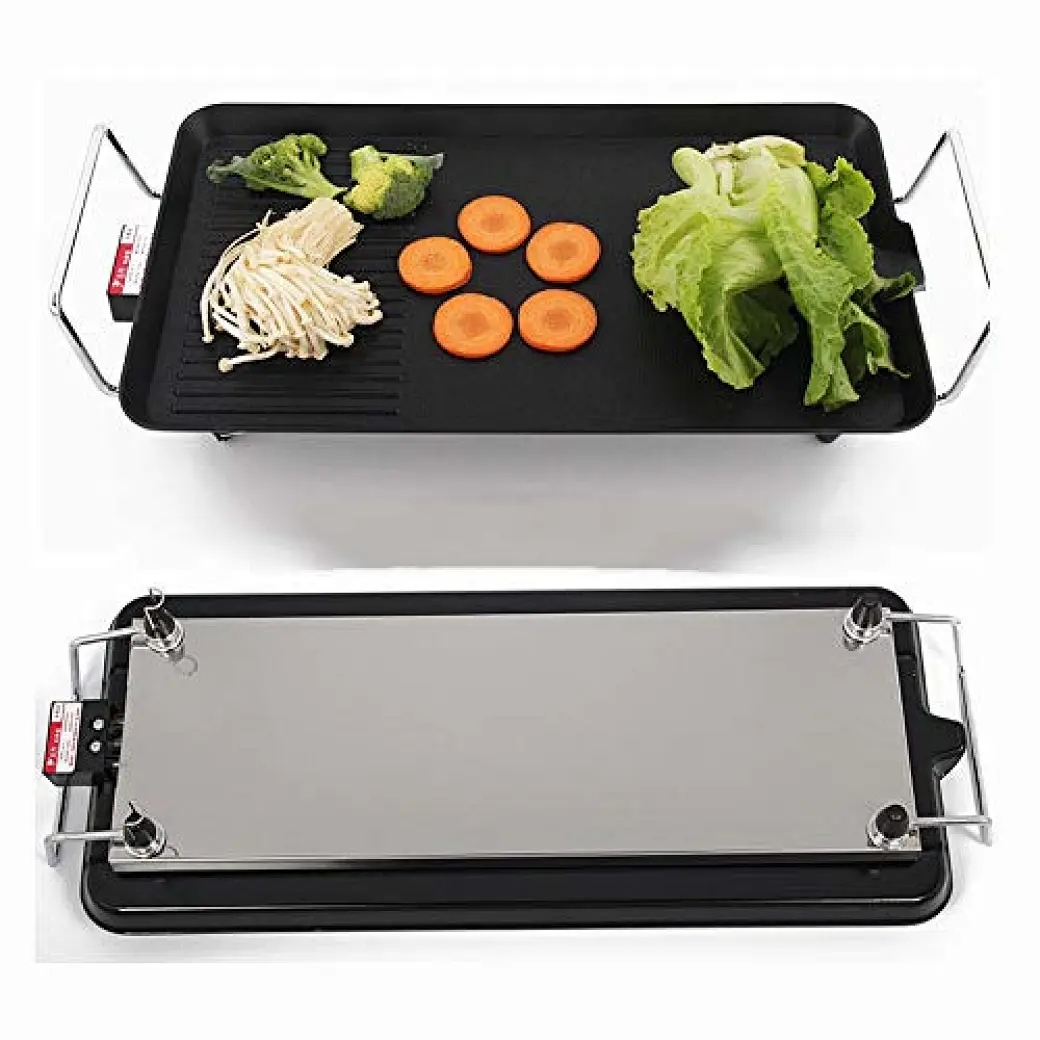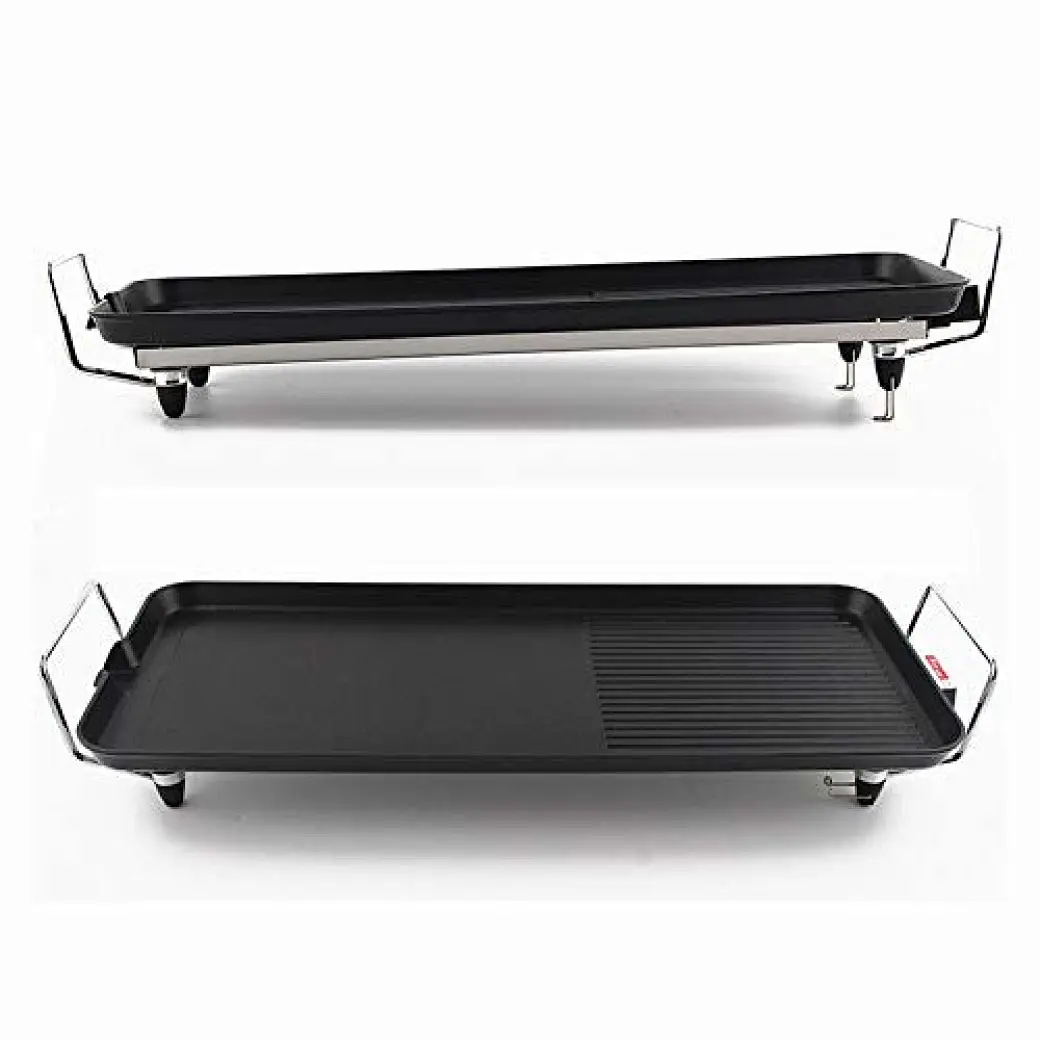 Model No: SW40
Multi-Function Electric Barbecue indoor electric grill bbq
220-240V / 50-60Hz 1400w
Baking tray size:40*23.5cm
Body material: Aluminum alloy, thickness 2.0mm
Non-stick coating, easy to cook steak
Cool touch handles
Deachable temperature control
minimum order :
1000 cases
Country of Origin :
Ningbo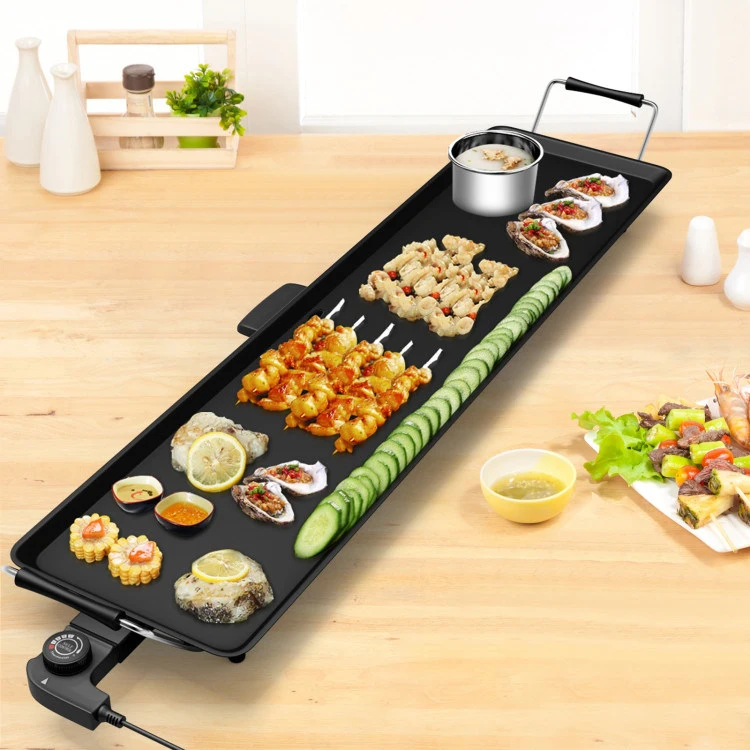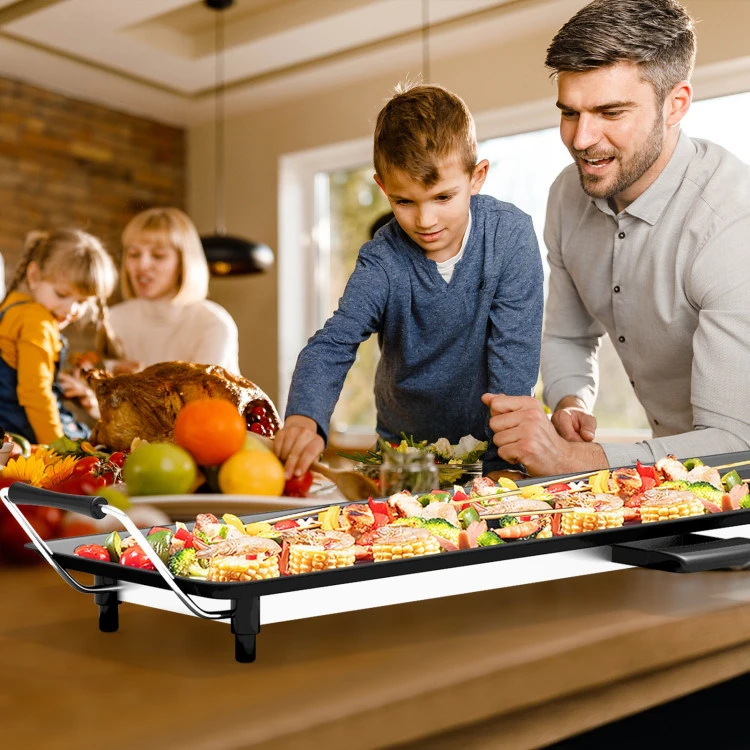 Product Description
---
【Food Grade Stainless Steel】indoor electric grill bbq Using food‑grade stainless steel material, high-temperature resistance, corrosion resistance, and wear resistance.
【Multi Functional Design】indoor electric grill bbq With non‑stick coating on the surface, suitable for frying, roasting, baking, frying, etc. The dual‑zone baking tray design indoor electric grill stainless steel allows meat dishes and vegetable dishes to be roasted separately to meet the needs of users.
【Rapid Uniform Heating】The indoor electric grill bbq energy‑gathering ring, rapid heating, uniform heating, suitable for indoor and outdoor barbecues. indoor electric grill stainless steel Sealed heating body design, after unplugging the power cord, the indoor electric grill stainless steel can be directly rinsed with a tap.
【5 Speed Temperature Control】indoor electric grill bbq with 5‑speed temperature control intelligent adjustment, intelligent over‑temperature protection, safe and healthy, not easy to burn.
【Humanized Oil Leakage Port 】The indoor electric grill stainless steel is convenient for draining oil, 3 in 1 detachable electric grill can be washed all over, suitable for the home kitchen.