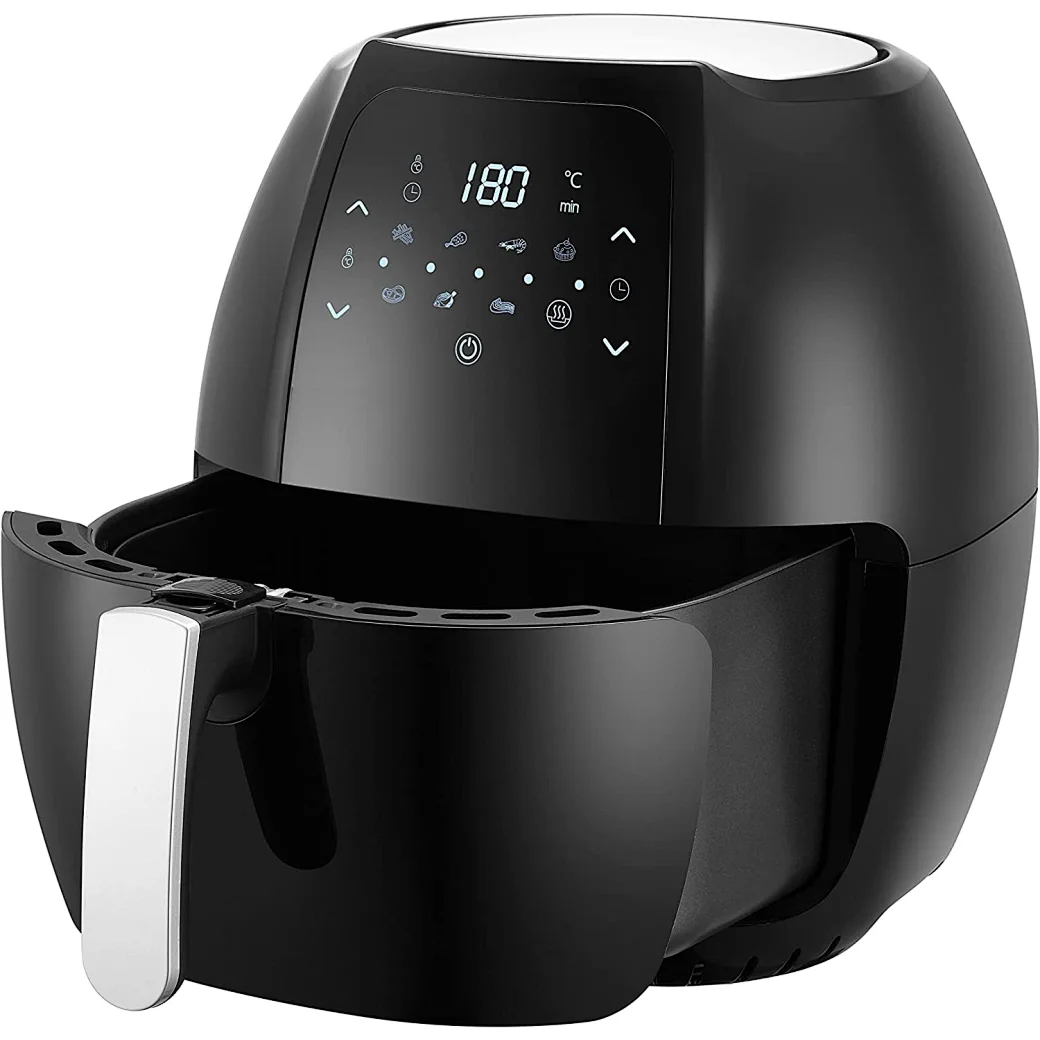 Model No: AF702A
Digital air fryer 6 quart
air fryer 6 quart
Adjusttable temperature 80℃~200℃
6L basket 7.7L oil pot, coat with Teflon
Detachable basket and pot, diswasher safety
minimum order :
1000 pieces
Country of Origin :
Ningbo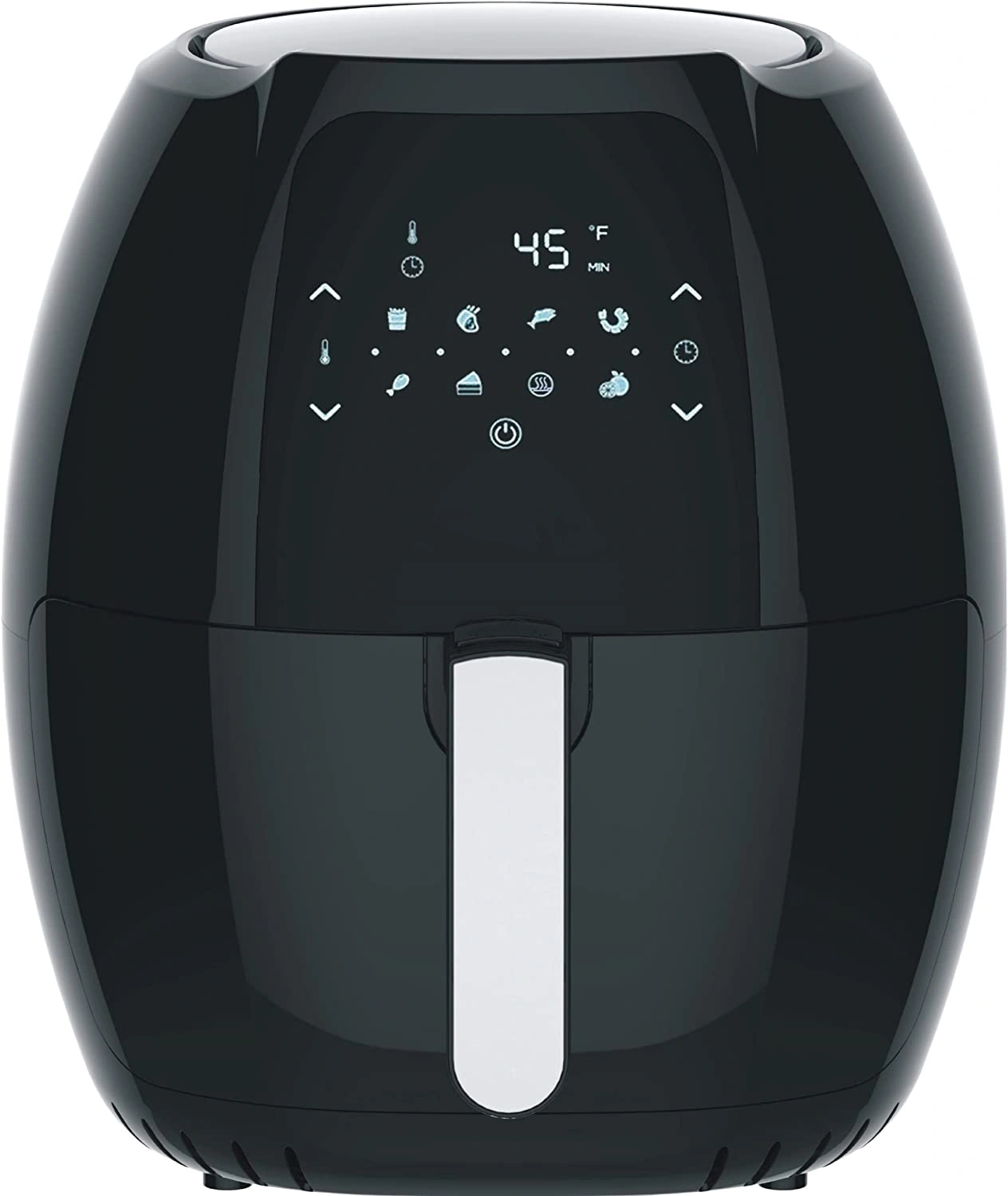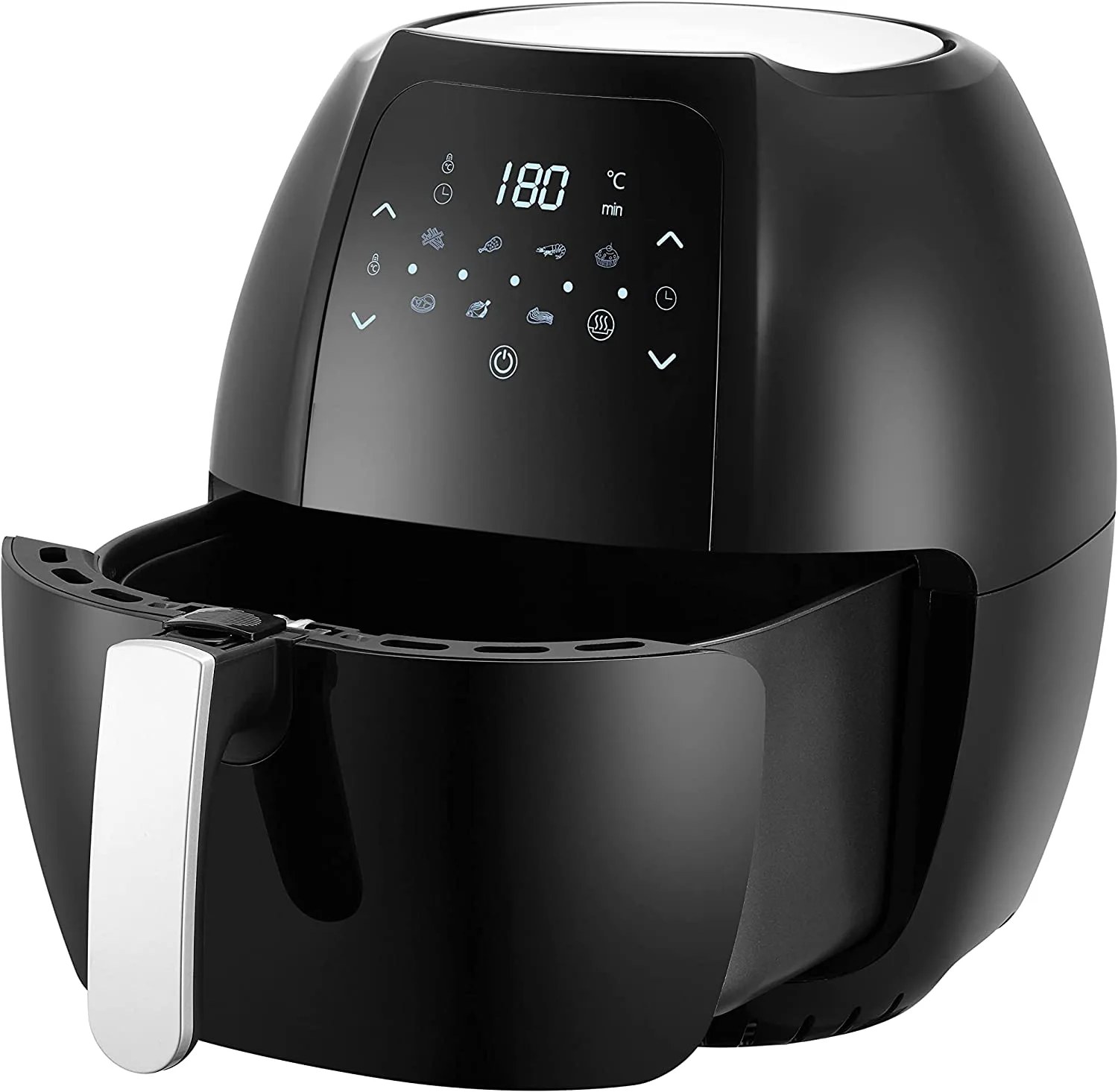 Product Description
1.Fry in a Healthier Way with Less Oil. Benefit from the advanced 360° Rapid Air Circulation Technology,this air fryer 6 quart makes it possible to enjoy food that is crunchy on the outside and tender on the inside with up to 85% less fat.

2.Easy to Use and Multifunctional. This air fryer 6 quart with the built-in digital touch screen, you can enjoy 10 PRESET food: Toast, Chips, Frozen chips, Pork, Chicken leg, Shrimp, Steak, Fish, Pizza and Cake. 
3.Easy to Clean & Safety Guarantee. This air fryer 6 quart has a non-sticky and easy-to-clean Fry Basket & Pot equipped with a durable handle guard to prevent accidental detachment; Removable parts are dishwasher available; Equipped with the Auto switch off to prevent overheating; PFOA-free and BPA Free.