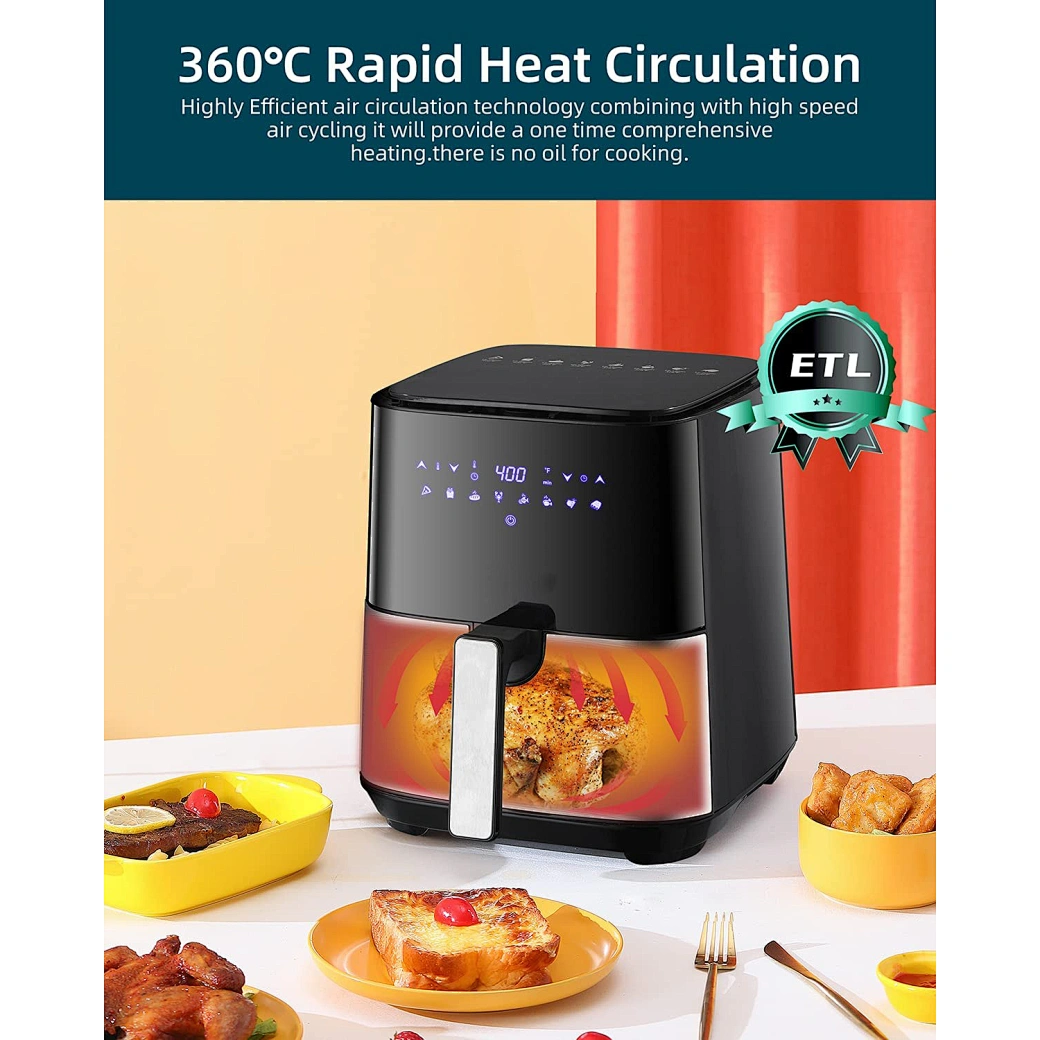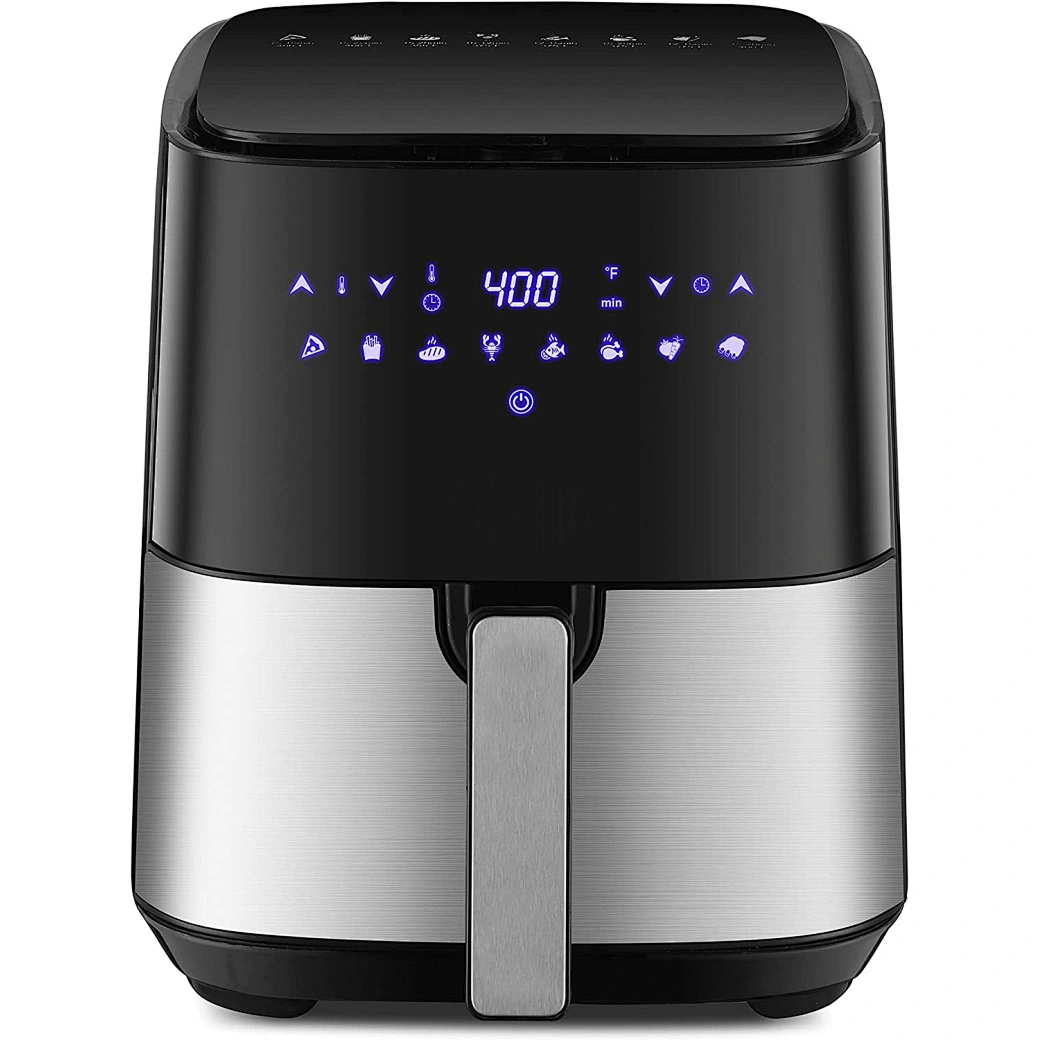 Model No: AF359EA
5.8QT,LED One-Touch Screen air fryer toaster oven
Removable frying pot&basket with Teflon non-stick coating
Timer length: 60 mins
LED touch display: Yes
Temperature control: 80-200°C / 180-400°F
304 stainless steel heating element
Automatic shut-off with ready alert
minimum order :
1000 pieces
Country of Origin :
Ningbo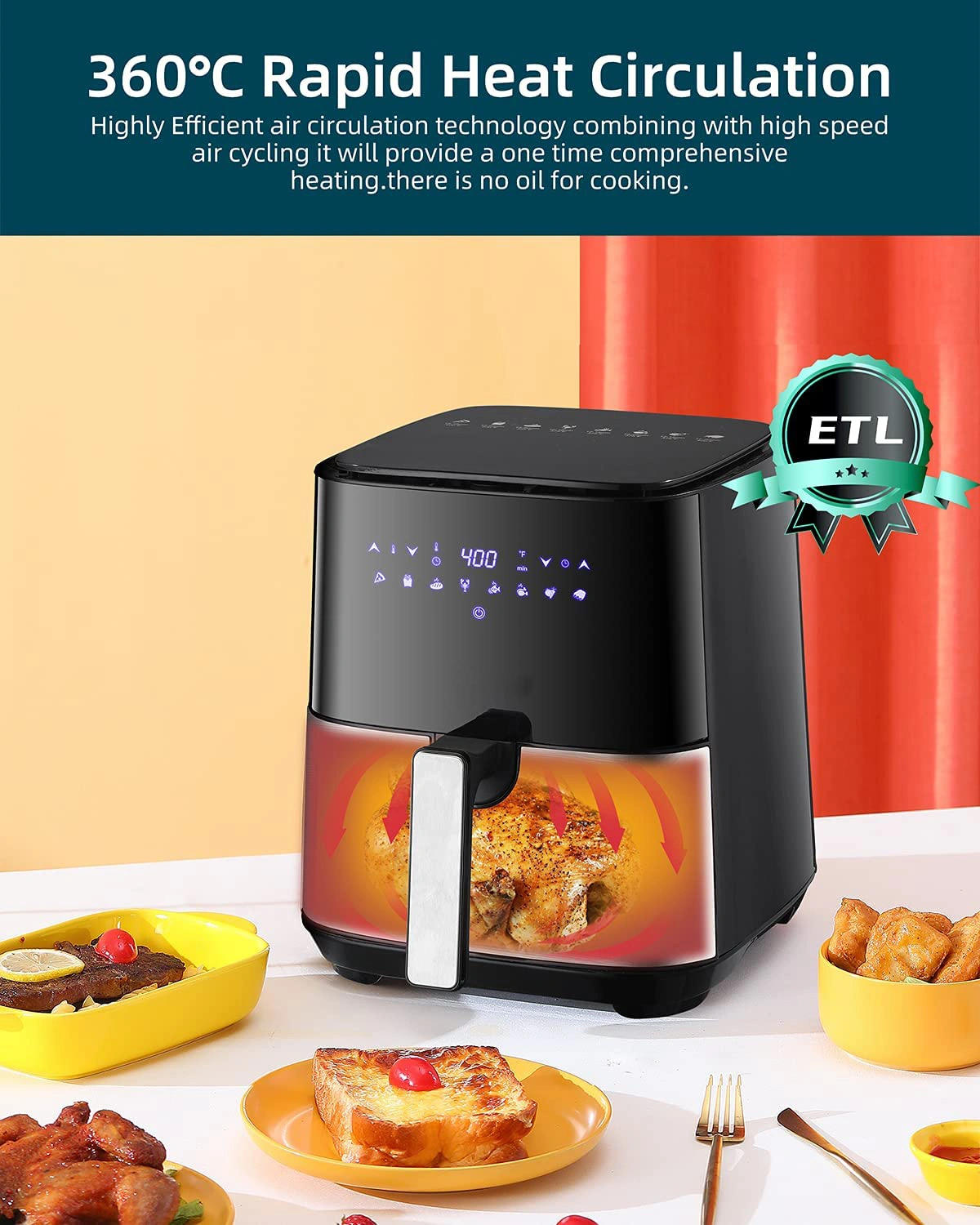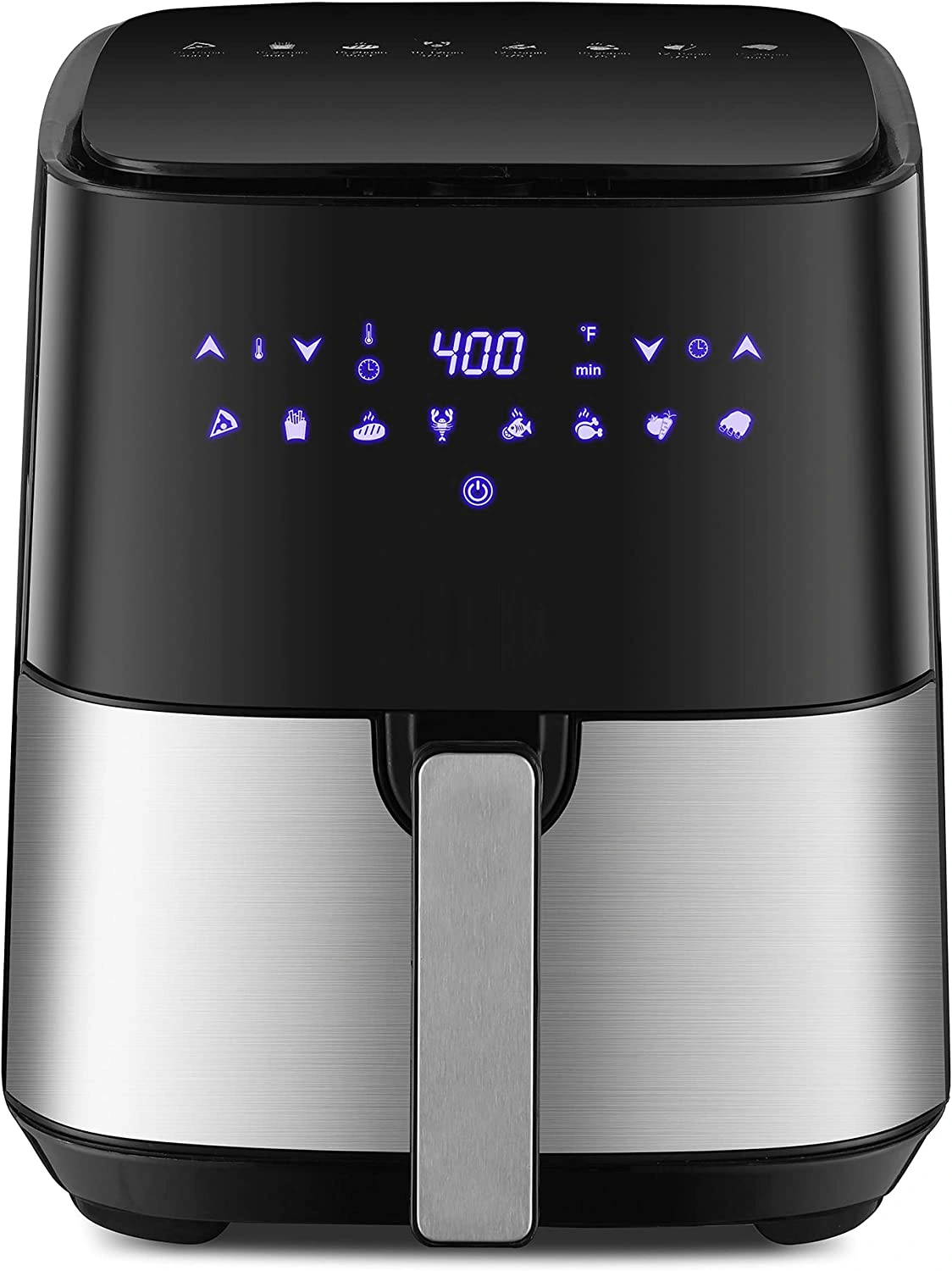 Product Description
---
1.More Than 15 Cooking Functions of this air fryer toaster oven:8 presets(Pizza, French Fries, Steak, Dessert, Seafood, Chicken, Bacon, and Frozen Foods)and the Preheat Function offer a wide Variety of cooking possibilities.

2.Safety Features: Automatic Shutoff activates whenever the basket of the air fryer toaster oven is pulled out, and Overheat Protection turns off the air frying in the event of overheating.

3.Stainless steel spliced plastic panel:High-quality materials create a durable air fryer that looks great, LED One-Touch Screen Programs start your Food Tours.

4.Easy Cleanup:The detachable and nonstick baskets of the air fryer toaster oven are dishwasher safe.