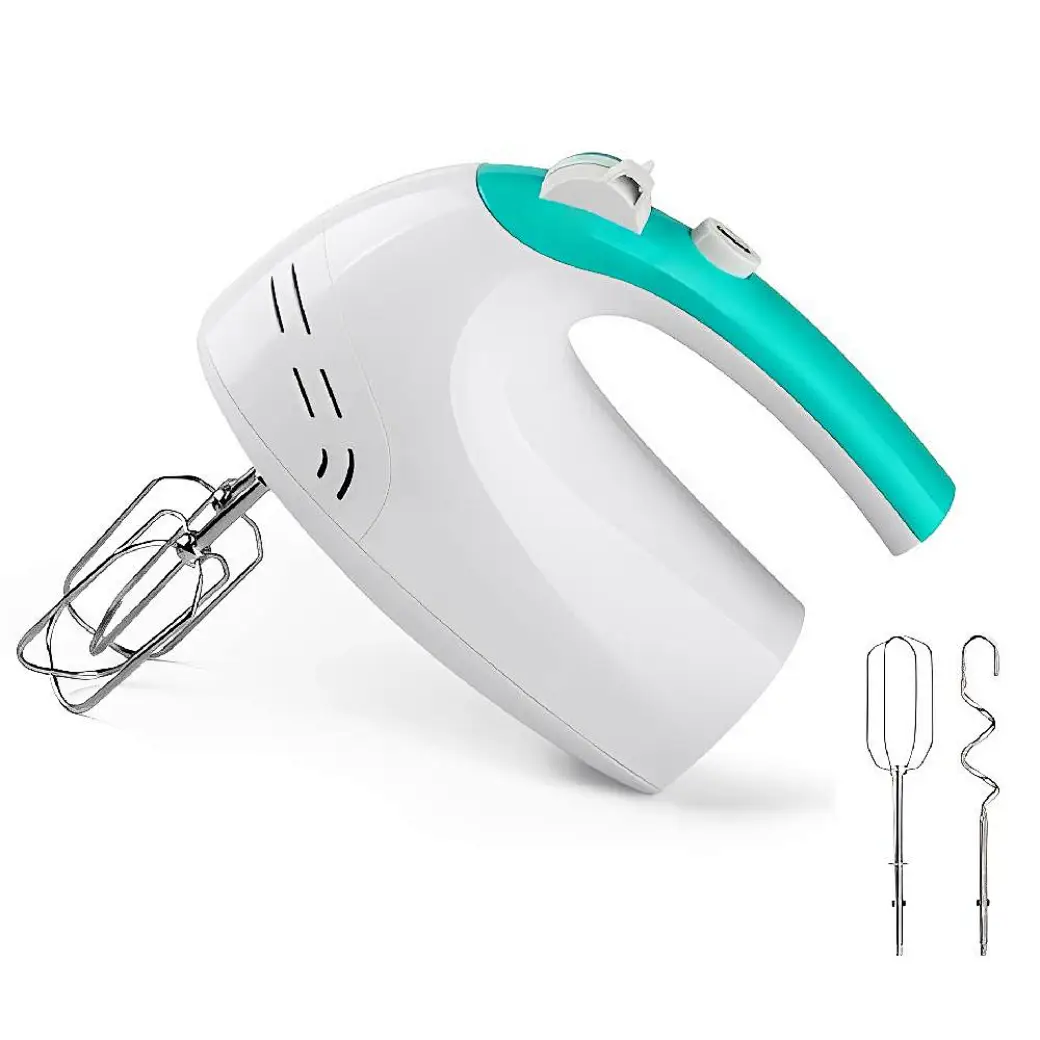 Model No: BL102
5 Speed ABS Electric Hand mixer kitchen food mixer manufacture baking cake mixer
Introducing the 5 Speed Home Kitchen Electric Hand Mixer Egg Beater Whisk Batter Flour, Bread Dough! This hand mixer comes with five speeds, making it ideal for mixing different ingredients and achieving the perfect consistency. Whether you're whipping up some eggs for breakfast, mixing batter for your favorite dessert, or kneading dough for bread, this electric hand mixer can get the job done quickly and efficiently. Its powerful motor ensures that even the toughest ingredients are thoroughly mixed, so you don't have to worry about lumps or uneven textures. This hand mixer is easy to operate, thanks to its ergonomic design and intuitive controls. Plus, it's lightweight and compact, so you can store it easily when not in use. Whether you're a home cook or a professional chef, this electric hand mixer is a must-have kitchen tool that can help you save time and achieve better results.
minimum order :
1000 cases
Country of Origin :
Ningbo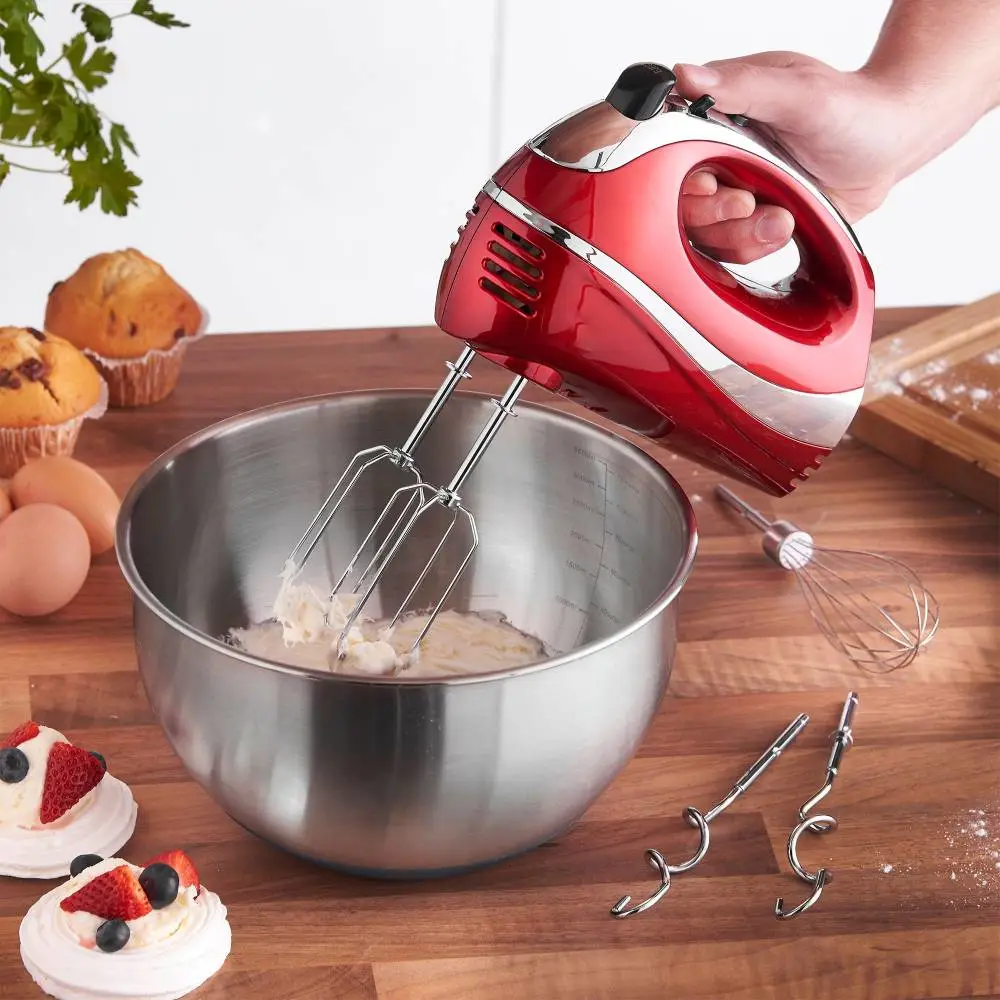 Product Description
---
【5 Speeds with Ejection Button】- This baking cake mixer with 1 to 5 different speeds. Whether baking cake mixer is slow, medium, or fast speeds to meet your mixing needs in all directions.
【200W Powerful Motor & Fast Heat Dissipation】- The Newest baking cake mixer Upgrade All-Pure Copper Motor, Differ from Copper-Clad Aluminum in the market. The baking cake mixer minimum speed is 200w, Mix dough, eggs, milk, butter, cake, or even cream quickly, efficiently, and easily. The most durable option.
【Turbo Boost/Self-Control Speed, Suitable For Beginners】- Avoid ingredients splash, And an ABS Electric Hand mixer can speed up each gear at the same time. When you can't control the ABS Electric Hand mixer the speed, Please turn off all speeds, and press the left control button. 
【5 Stainless Steel Accessories】- ABS Electric Hand mixer Easy to clean and dishwasher safe.  No rust and fall-off will appear after a long time of use the ABS Electric Hand mixer.