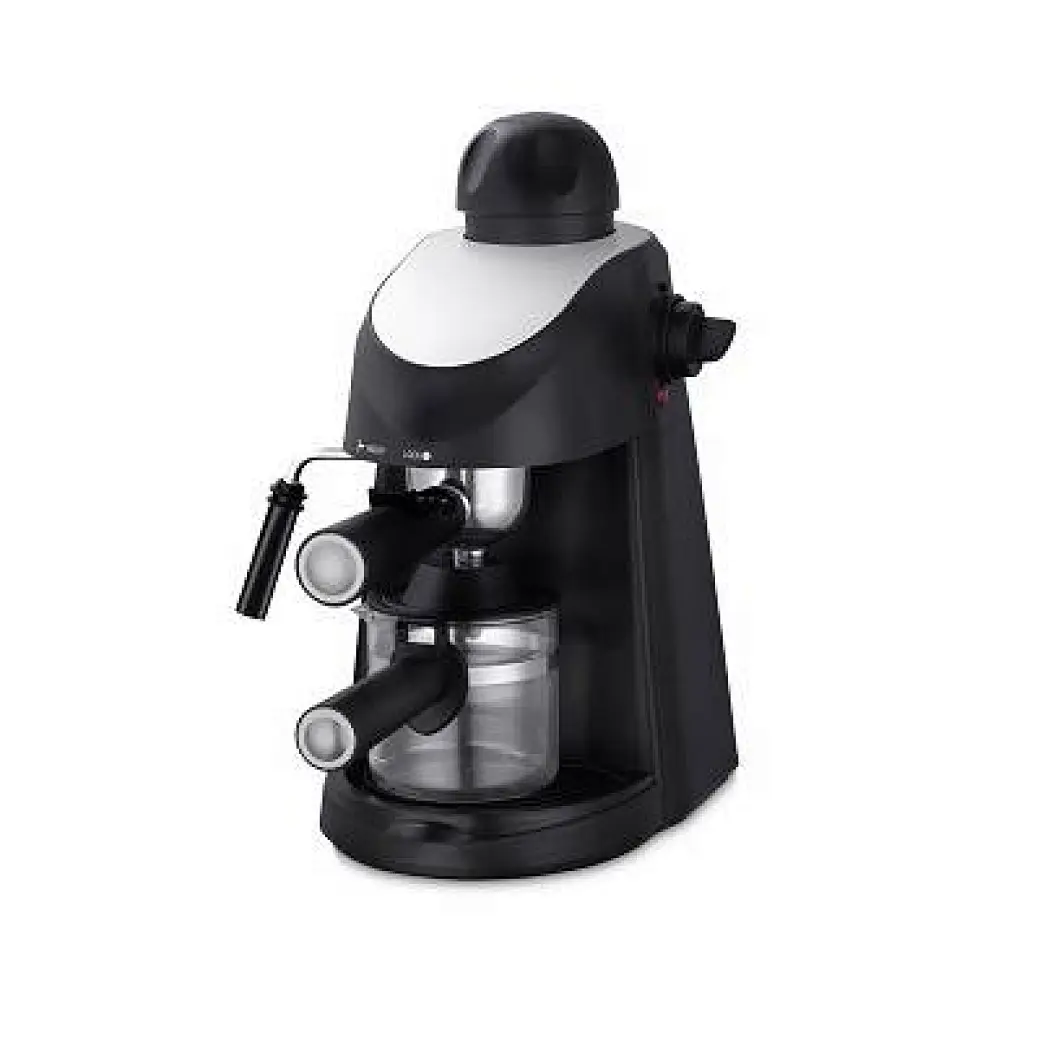 Model No: CM6816
3.5-bar working pressure kitchen appliance coffee maker for rich taste coffee
This electric drip coffee maker is a blessing for coffee lovers. With its multifunctional abilities, you can choose to make either a single cup or a full pot of coffee. Its programmable timer lets you set it up to brew your coffee before you wake up. It comes with a reusable mesh filter, eliminating the hassle of replacing filter papers, and its auto-shutoff feature ensures safety and conserve energy. Its compact size makes it perfect for small spaces, and its sleek black design will complement any kitchen décor. This coffee maker is an excellent solution to save time, money, and effort. Whether it is for home or office use, it guarantees a flavorful brew that can keep you energized throughout the day. Make your mornings hassle-free with this Household Multifunction Electric Drip Coffee Maker!
minimum order :
1000 pieces
Country of Origin :
Ningbo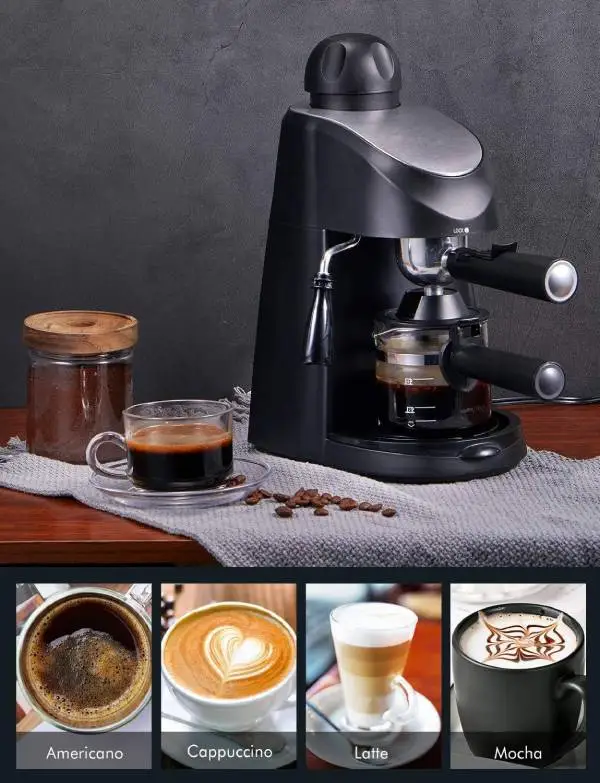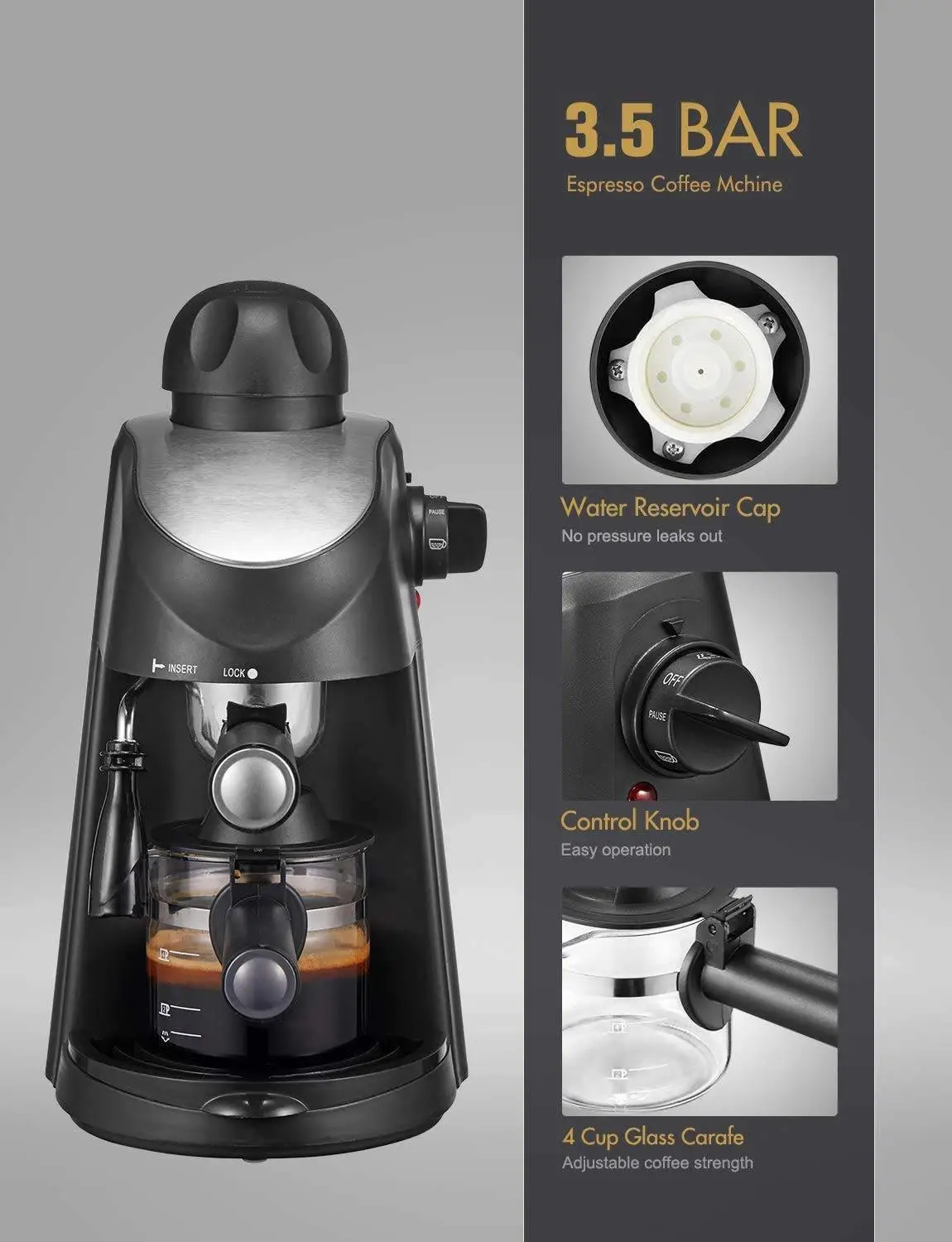 Product Description
---
NEW PREHEATING FUNCTION: The pressure coffee maker comes with a new preheat function that provides the optimum extraction temperature for your coffee, while pressure coffee maker has spare hot water to brew your coffee when you need it, without waiting.
EASY TO USE: Single switch knob pressure coffee maker with indicator light for easy operation, When the preheating is complete, the light switches to green, for beginners without requiring much technique and skills to make creamy cappuccino and latte art.
BREW LIKE A PRO: Powerful kitchen appliance coffee maker can make 1-4 cups (240ml) espresso coffee and rich smooth cream. Even if you are a beginner, you can become a professional home barista with this kitchen appliance coffee maker.
COMPACT DESIGN: The compact design of the kitchen appliance coffee maker saves lots of space, smaller and lighter.