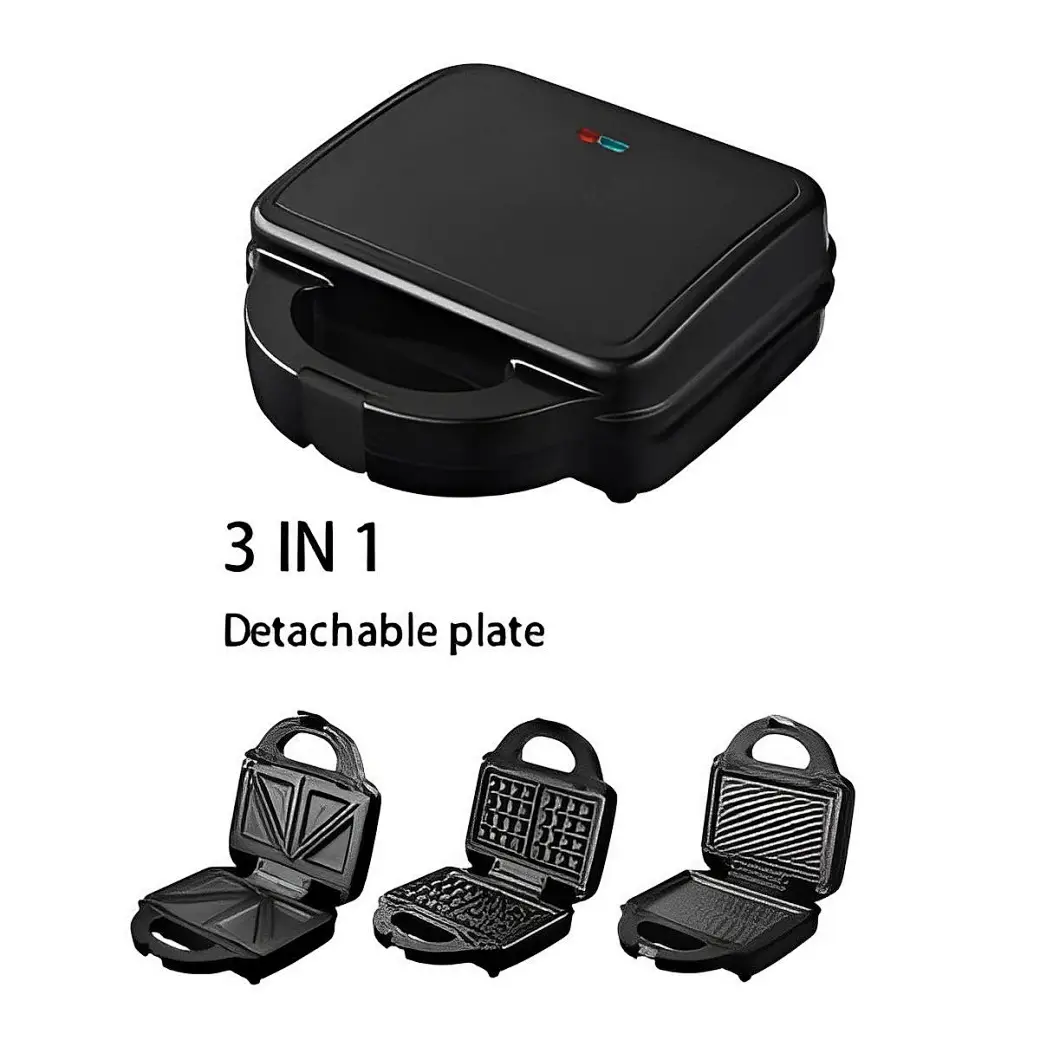 Model No: SM826
2-slice electric waffle sandwich maker Non-stick coating plate
This 2-slice electric waffle sandwich maker is the perfect addition to your kitchen appliances! Made with a non-stick coating plate, it ensures easy cleaning and health-conscious cooking. Simply fill the plates with your favourite sandwich fillings and it will automatically seal and shape your sandwich into a perfect waffle shape. This versatile kitchen gadget can be used to cook a variety of snacks, from waffles to pizzas to paninis. It's perfect for those busy mornings when you need a quick and healthy breakfast on the go or for a fun and easy lunch at home. With its sleek and compact design, it's easy to store away when not in use. Get yours now and start making delicious and healthy waffle sandwiches in no time!
minimum order :
1000 pieces
Country of Origin :
Ningbo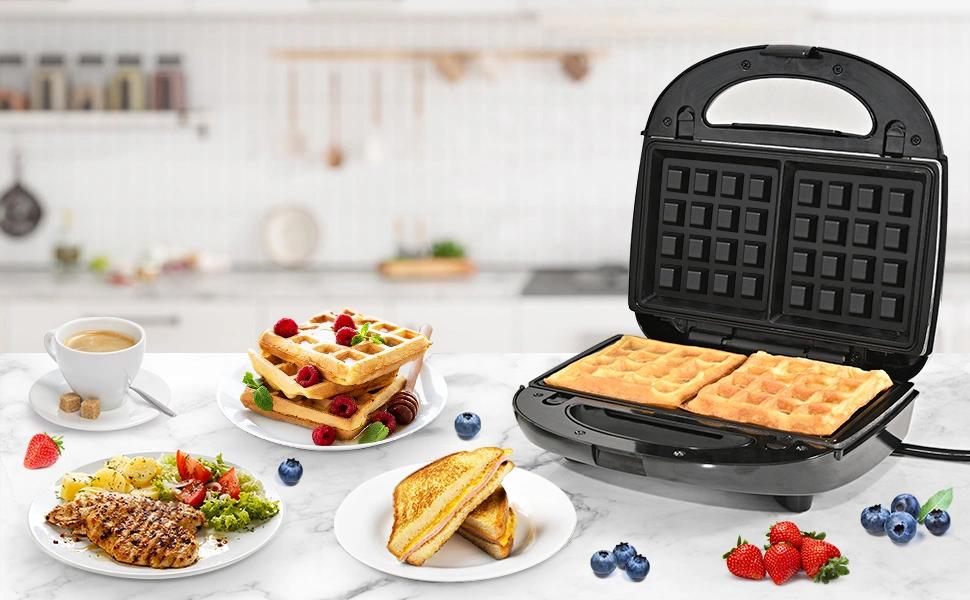 Product Description
---
1. CHILDREN LOVE IT: This electric waffle sandwich maker is perfect for birthday party and children will love it. Just bake up waffles with an electric waffle sandwich maker in minutes!
2. LOTS OF TASTY OPTIONS: You can fill the electric waffle sandwich maker with desired toppings: butter, syrup, fresh fruit, hash browns, ham, etc. electric waffle sandwich maker will help you find new dessert manuals.
3. EASY CLEAN-UP: Super easy clean because grill sandwich maker with nonstick baker, grill sandwich maker just use a wet cloth on the pan everything comes right off.
4. EASY MOVE AROUND AND STORE: Just keep the grill sandwich maker in your pantry or kitchen when not in use and it is easy to pull out and place to cook. Very convenient to move it.