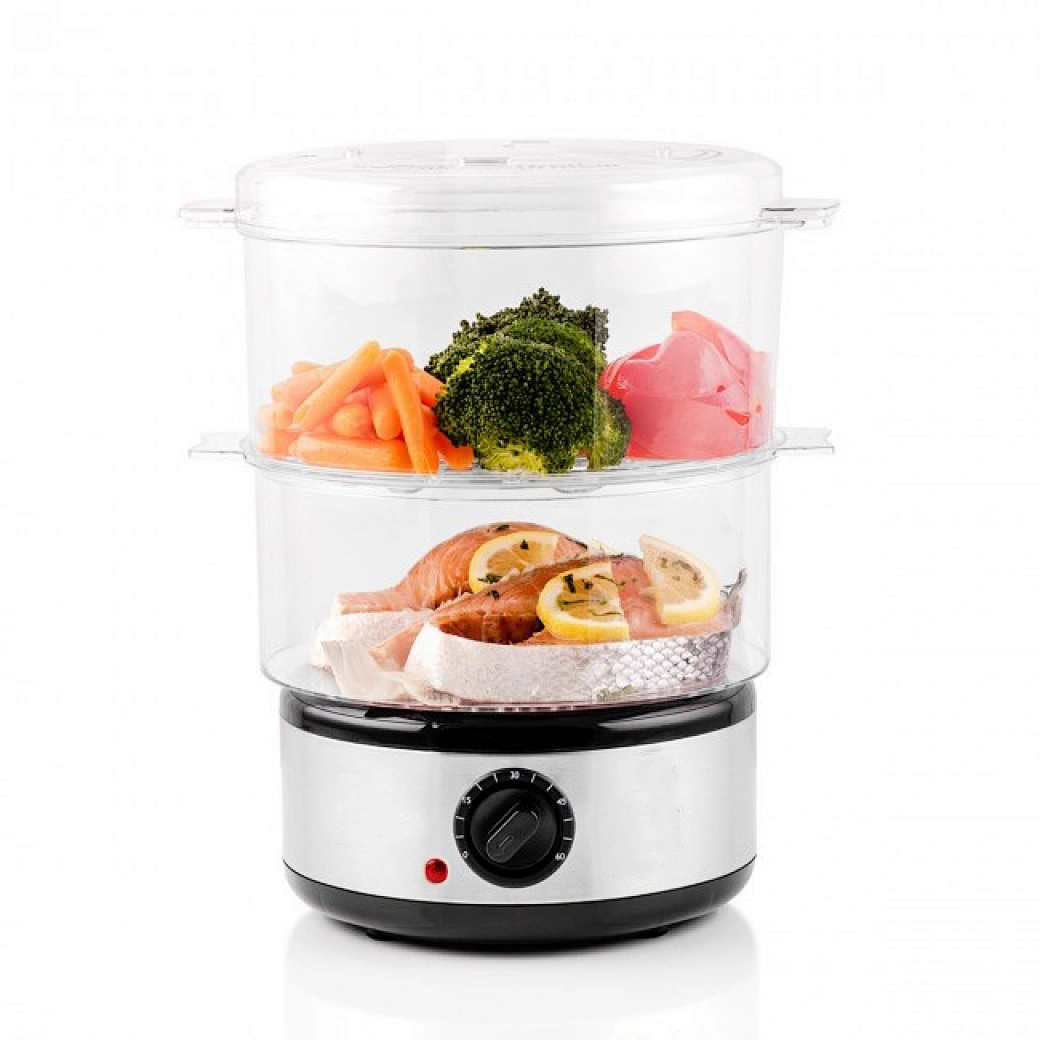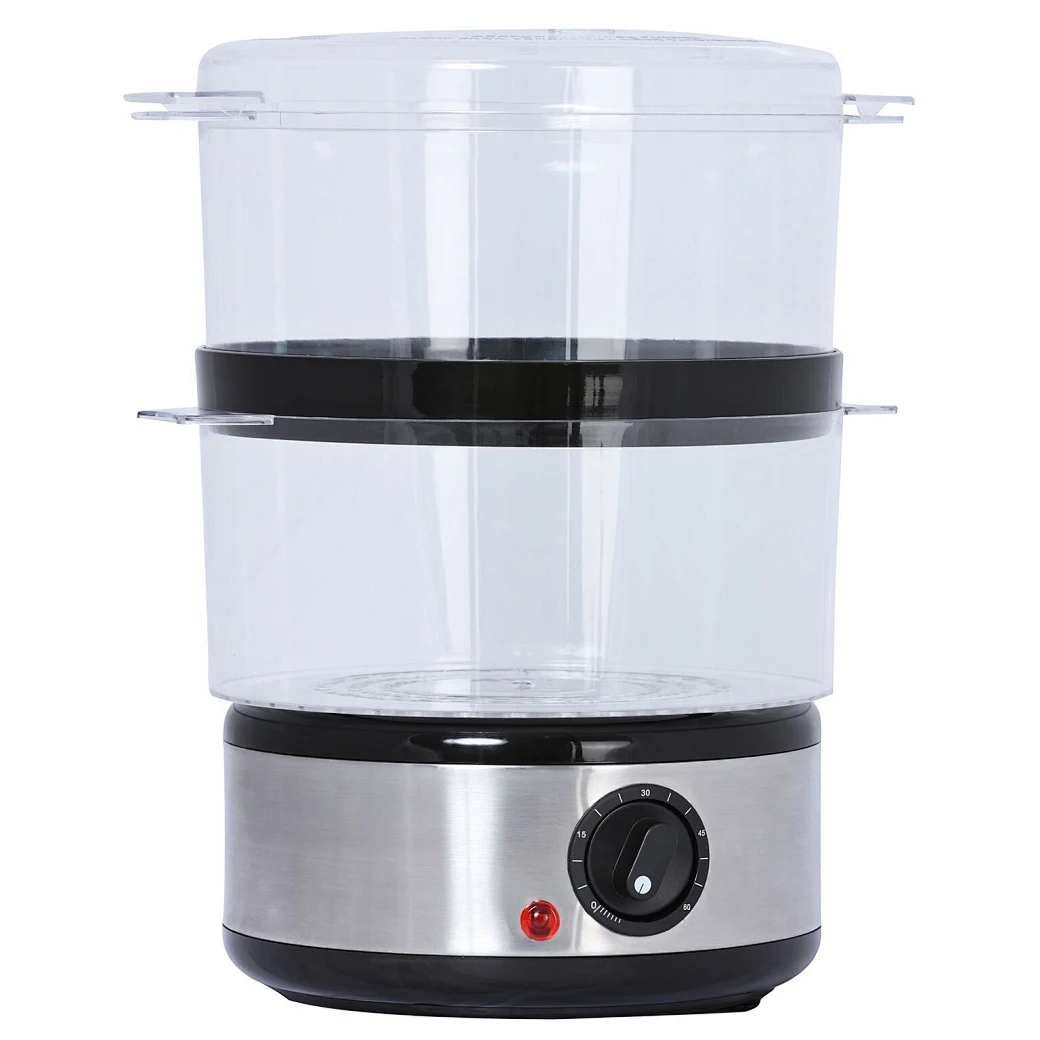 Model No: FS203B
2 Layer stainless steel food steamer With BPA Free Basket
600W food steamer
Timer control
2 tier baskets (total 6 Lt)
With cool touch handle transparent lid
Stainless steel housing
minimum order :
1000 pieces
Country of Origin :
Ningbo

---
1. 【6.5 QT Large Capacity】 This stainless steel food steamer are 6.5 QT, which is big enough to cook a meal for four, especially if using all baskets at once. You can cook the rice in the top using the rice bowl, veg in the middle and fish at the bottom. In 30 minutes, everything will be cooked to perfection. In addition, the three separate dishwasher-safe baskets can stack inside each other, which is handy in a small kitchen.
2. 【600W Efficient Food Steamer】 This stainless steel food steamer With a motor of 600 watts, it will form a steam ring on the base, which will accumulate heat rapidly, to produce high-speed steam in only 10 seconds, so food can be quickly heated up and cooked evenly. 
3. 【Boil-dry Safety System】 This stainless steel food steamer with an excellent window to see the water level while cooking, thus avoiding boiling dry, though the electric food steamer will shut off if that happens. And two side water inlets makes refilling more easily, you can top up the stainless steel food steamer without unstacking the hot steaming baskets.