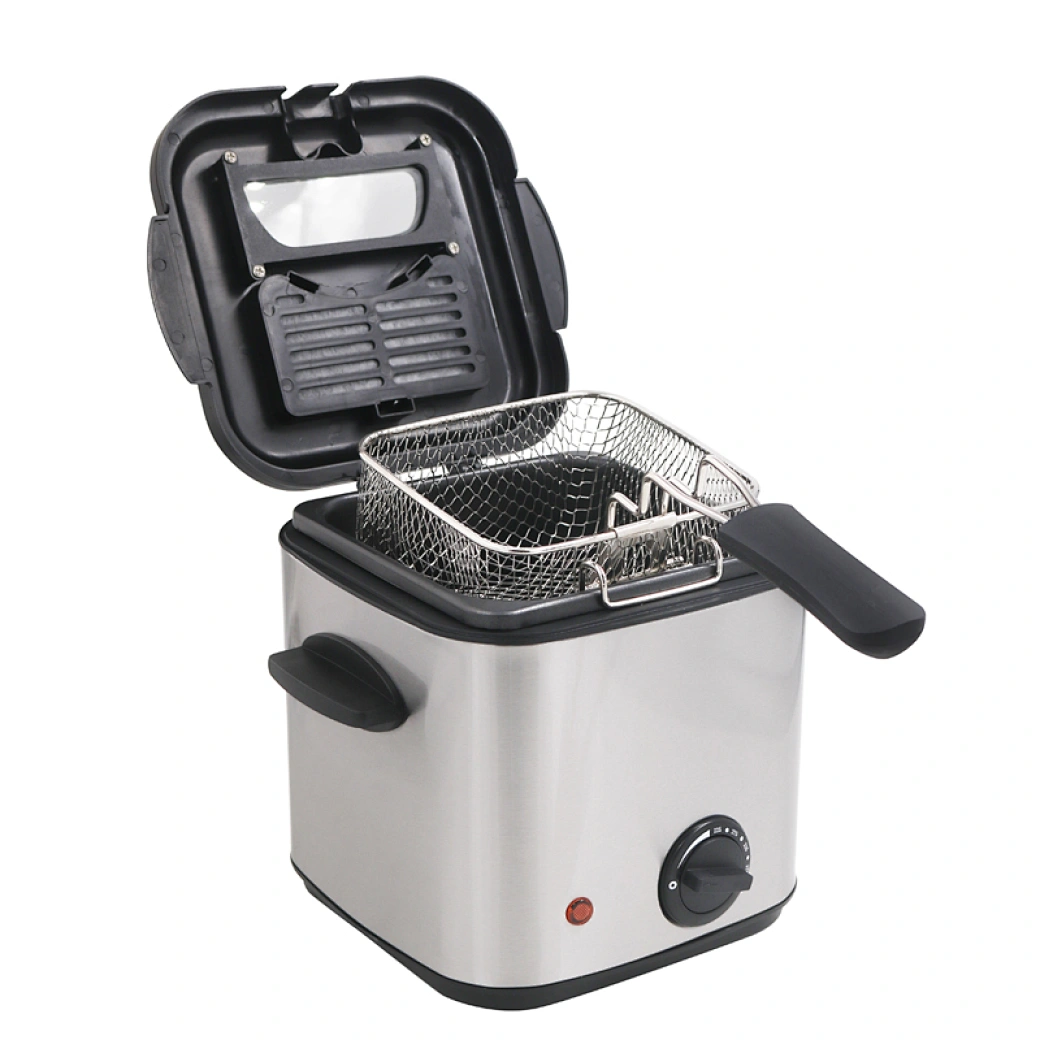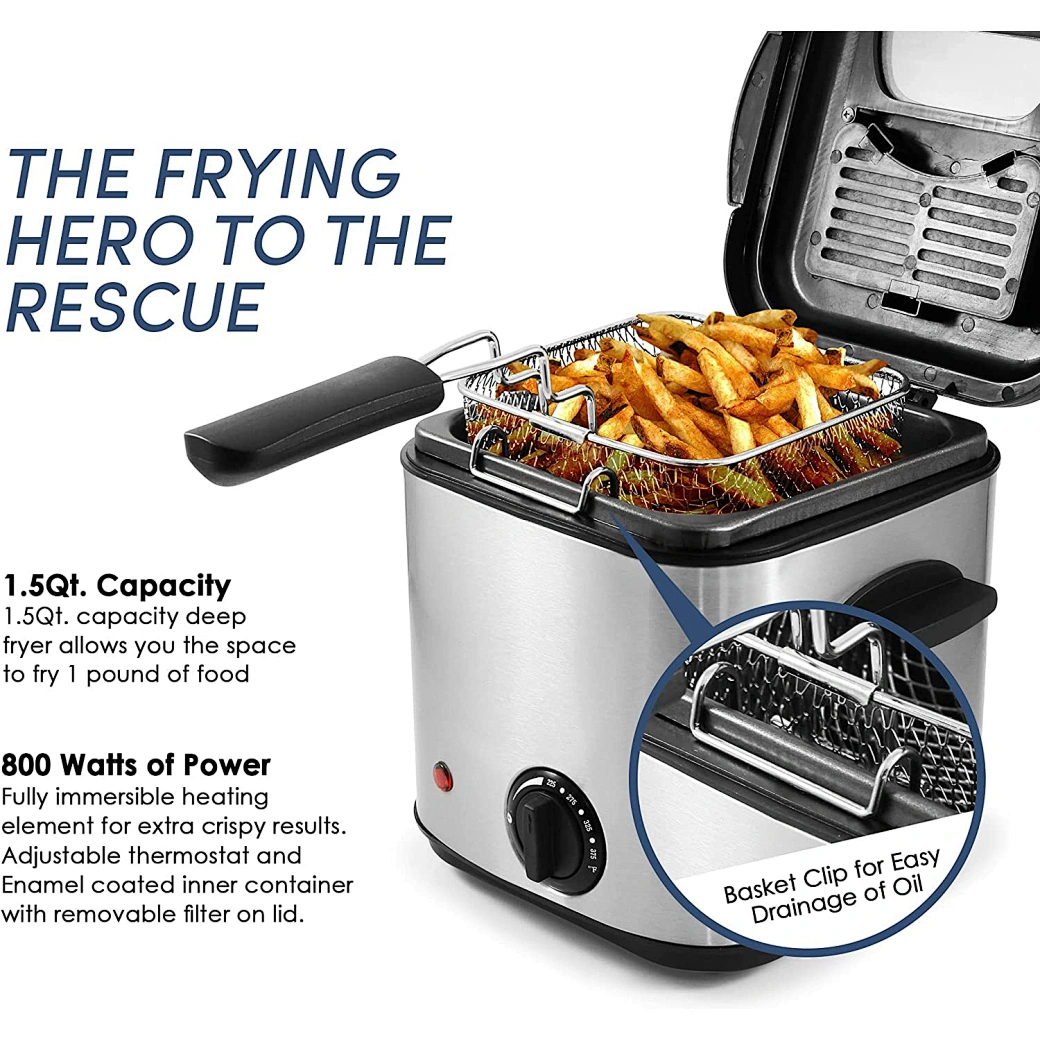 Model No: DF150
1.5 Liter Mini Size stainless steel deep fryer With Adjustable Temperature Control
deep fryer See-through window
Immersion element provides fast per heating
Skid proof rubber feet
Temperature setting
Enamel pot easy for cleaning
minimum order :
1000 pieces
Country of Origin :
Ningbo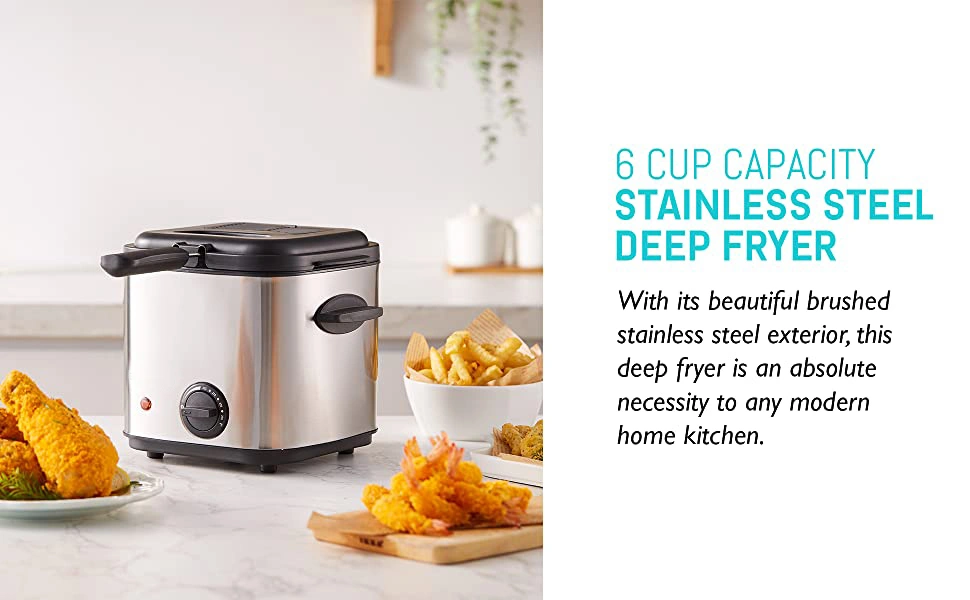 ---
1. Adjustable – With a temperature range of 275°F - 375°F this stainless steel deep fryer will cook all of your favorites: fries, chicken tenders, chimichangas, corn dogs, poppers, spring rolls, fritters, doughnuts, beignets, funnel cakes, even homemade potato chips. The possibilities are endless.
2. Efficient – It's powerful 1500 Watt heating element rapidly fires up the stainless steel deep fryer full capacity of 1.5L in just a few minutes. It also always automatically maintains the correct temperature of the oil so there's no need to adjust.
3. Safety Features – This stainless steel deep fryer is much safer to use than a big pot to fry. Its locking lid prevents splattering and reduces odor while its cool-touch handle gives you a safe and comfortable grip when handling.
4. Easy Clean-Up – The stainless steel deep fryer oil container can be immersed into water to clean. The control box and heating element can be wiped clean with mild soap and a damp cloth.
5. Attractive – stainless steel deep fryer brushed stainless steel housing is sleek modern and flatters any kitchen countertop. It also features 2 red LED lights (Power and Ready Indicator Lights) that illuminate when it is in use.