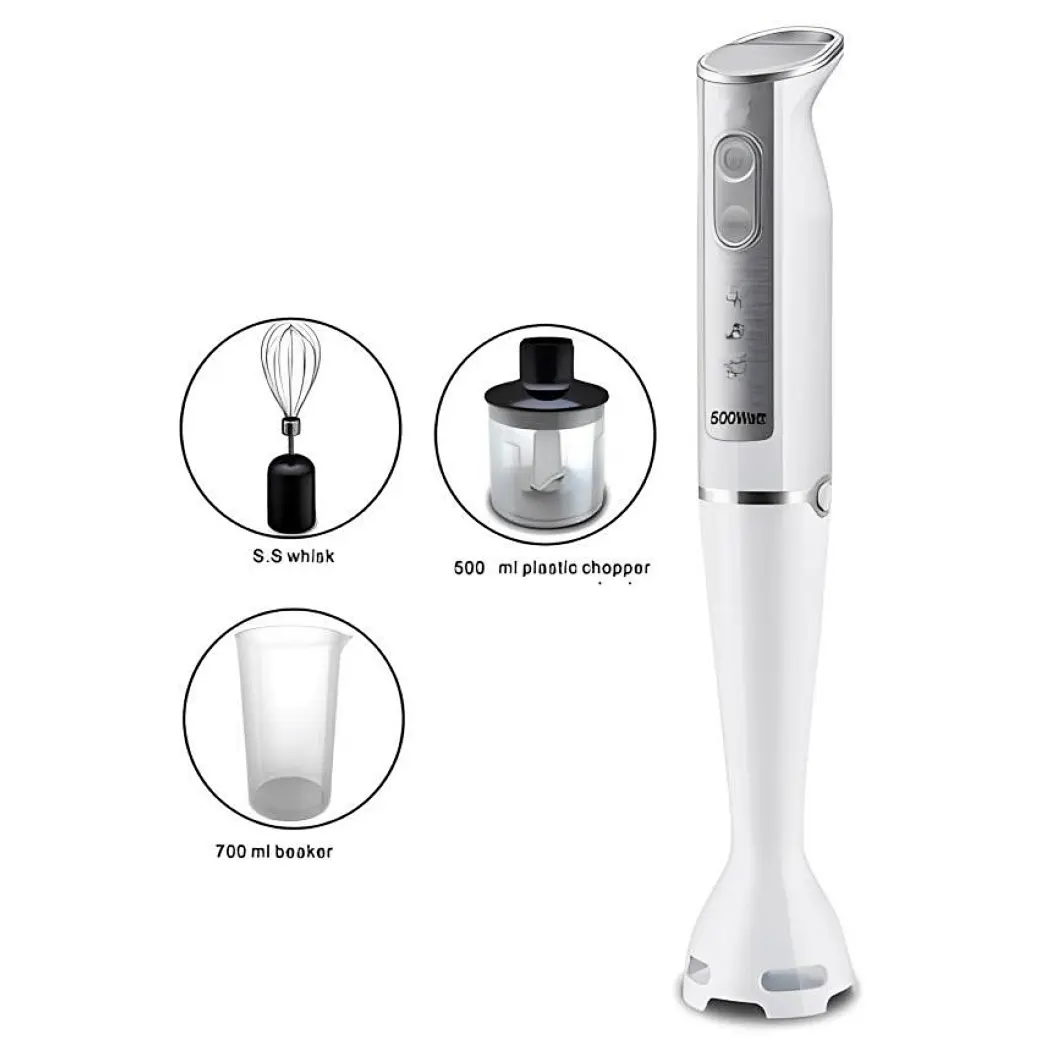 Model No: BL815A
new kitchen hand blender wholesale powerful immersion blender
Are you tired of using clunky food processors with unreliable motors? Look no further than this Quality Guarantee Food Processor Hand Blender Electric Hand Stick Blender. Equipped with a powerful motor and versatile attachments, this blender makes healthy cooking a breeze. Its durable stainless steel blades easily blend fruits, vegetables, and nuts, making healthy smoothies and purees in seconds. The detachable components make cleanup effortless. Whether you're an at-home chef looking to experiment with new recipes or a busy professional who wants to prepare meals quickly, this hand stick blender is the perfect addition to your kitchen.
minimum order :
1000 cases
Country of Origin :
Ningbo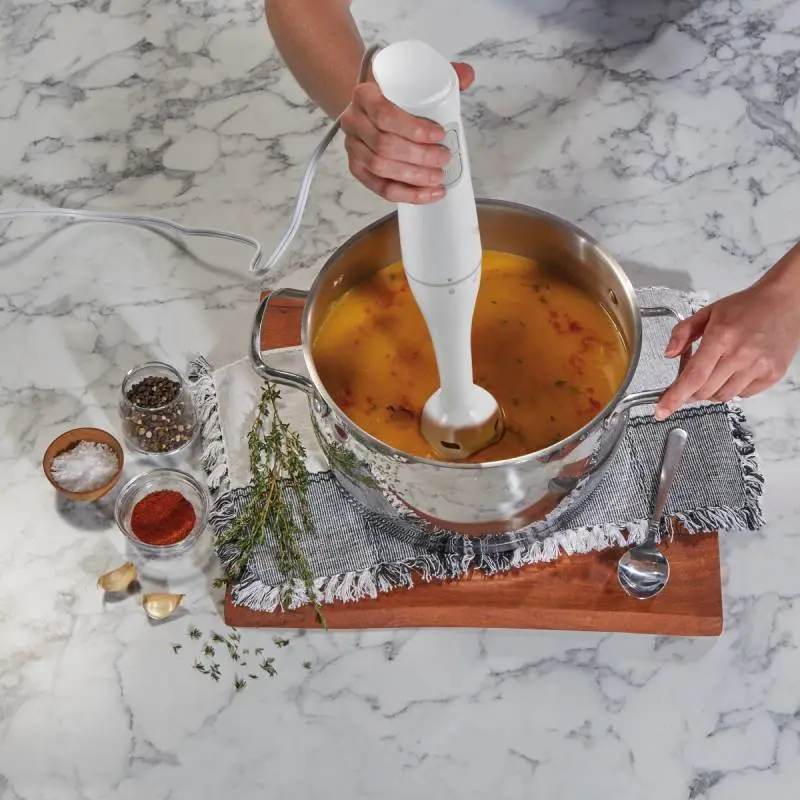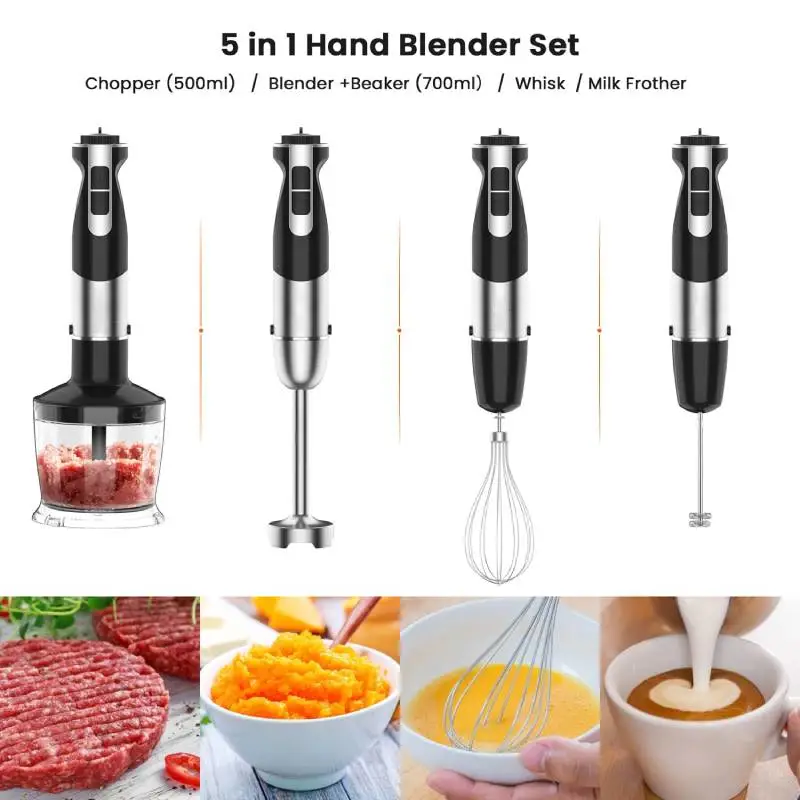 Product Description
---
1. Versatile Hand Blender: This hand blender wholesale is a must-have in every kitchen. It blends, mixes, purees, and whips. hand blender wholesale is great for making soups, sauces, purees, smoothies, milkshakes, dips, and whipped cream.
2. Blends in Cooking Pots & Other Containers: With this hand blender wholesale, you'll blend and puree foods right in your cooking pots, bowls, and other containers. The hand blender wholesale is no need to transfer food to the hand blender electric to mix so you'll dirty fewer dishes.
3. Easy to Use With 2 Speeds: The
powerful immersion blender
 has 250 watts of power and is very simple to use. Just choose your speed. Use turbo speed
powerful immersion blender 
for more power and low for delicate foods. The
powerful immersion blender
is comfortable to grip and easy to operate with one hand.
4. Easy to Clean: The
powerful immersion blender
blending wand with stainless steel blades is detachable and dishwasher-safe for easy cleanup.