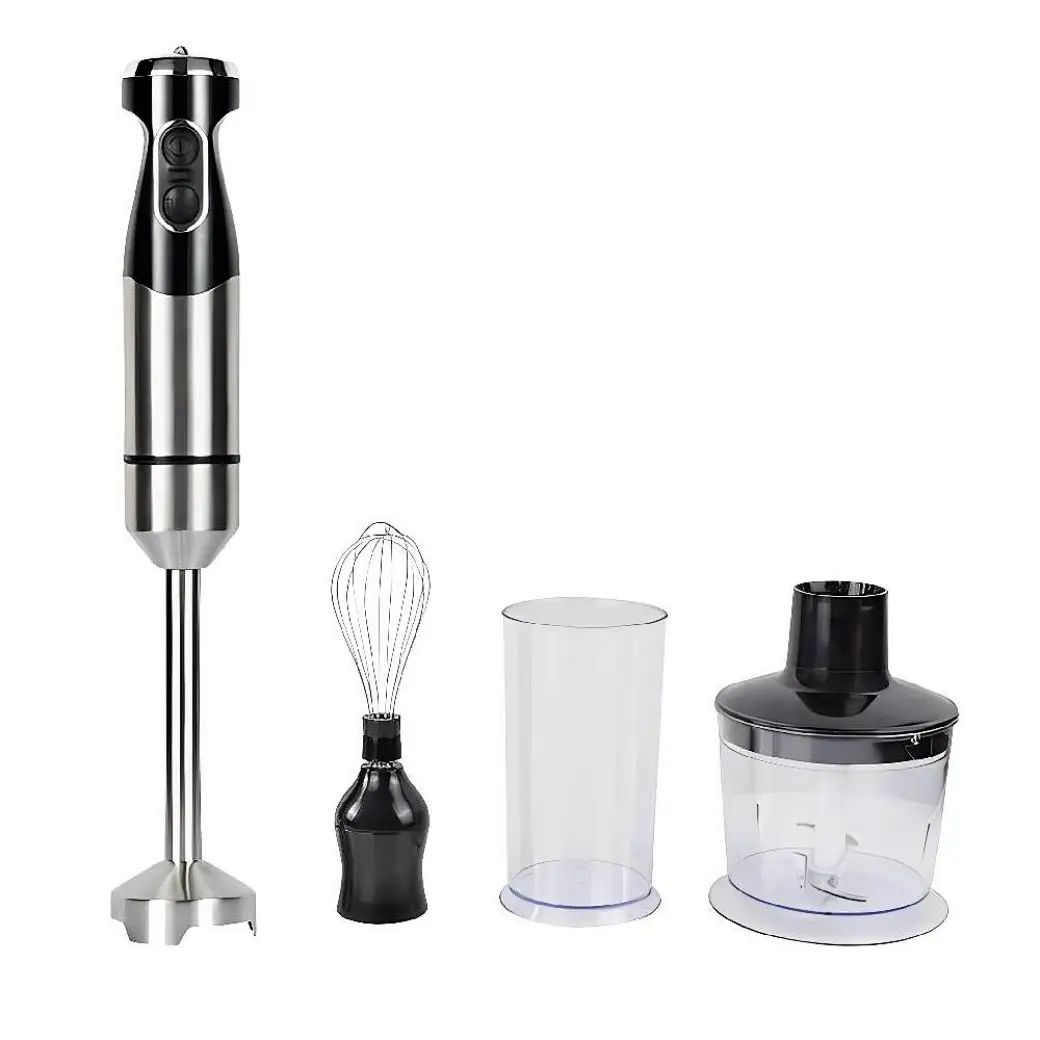 Model No: BL829-1A
Multi-Use Immersion professional oem hand blender set Hand Blender with Variable Speed
This multi-use immersion hand blender set combines quality and versatility in one. With a variable speed control function, users can easily blend, chop, blend, and puree foods to their desired texture. Its durable design makes it perfect for commercial kitchens or regular use at home. This set includes a variety of attachments such as a stainless steel blending shaft, whisk, chopper, and measuring cup. This tool can solve cooking and baking-related issues like over-processing, limited kitchen space, and wasting time. Get a professional tool with variable speed control that will help you achieve your culinary aspirations with ease.
minimum order :
1000 cases
Country of Origin :
Ningbo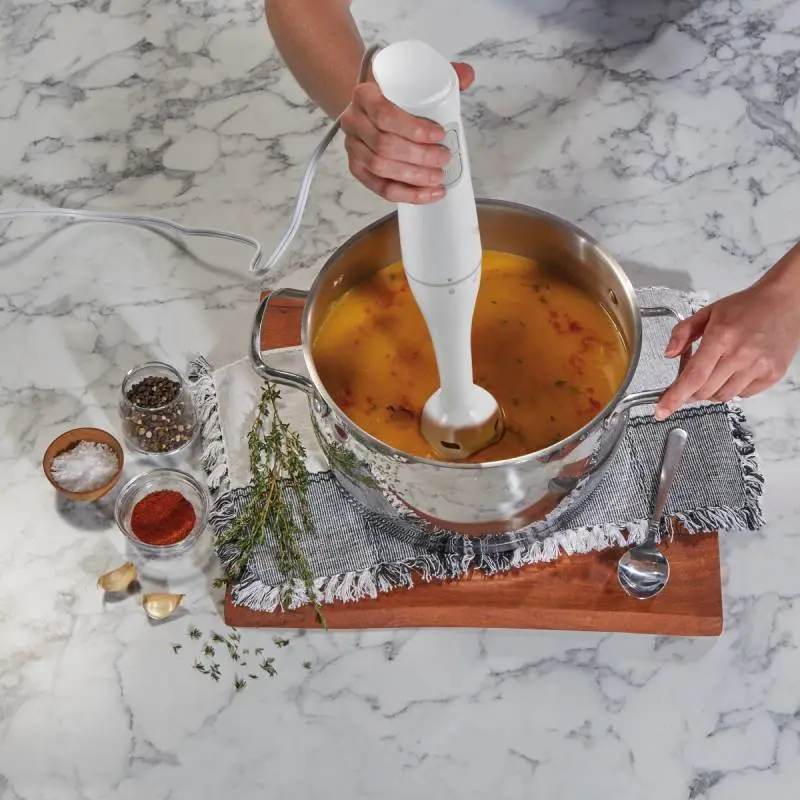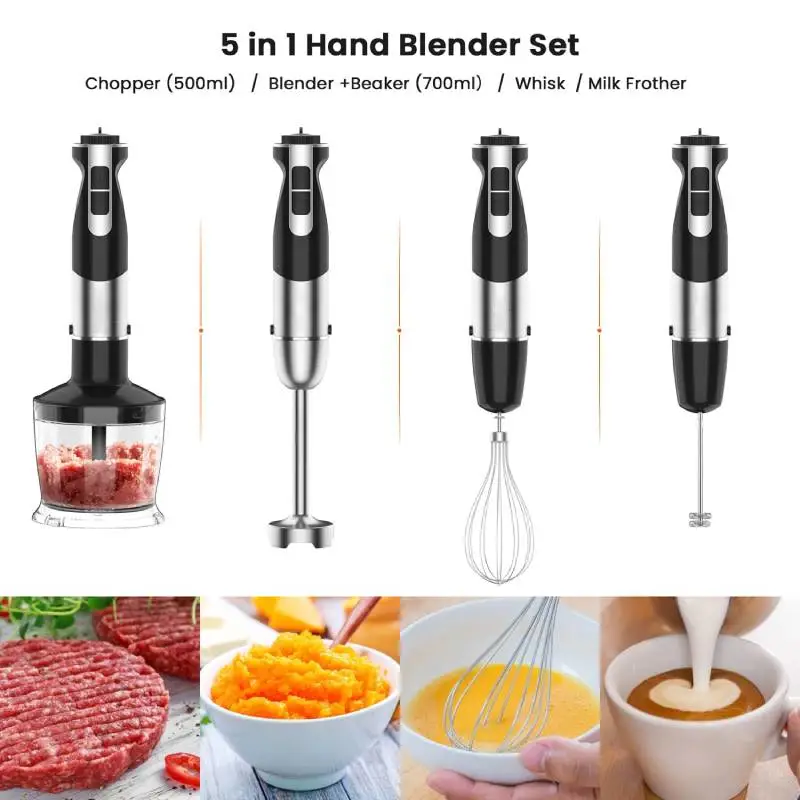 Product Description
---
1. Versatile Hand Blender: This oem hand blender is a must-have in every kitchen. It blends, mixes, purees, and whips. a oem hand blender is great for making soups, sauces, purees, smoothies, milkshakes, dips, and whipped cream.
2. Blends in Cooking Pots & Other Containers: With this oem hand blender , you'll blend and puree foods right in your cooking pots, bowls, and other containers. The oem hand blender is no need to transfer food to the hand blender electric to mix so you'll dirty fewer dishes.
3. Easy to Use With 2 Speeds: The Hand Blender with Variable Speed has 250 watts of power and is very simple to use. Just choose your speed. Use turbo Hand Blender with Variable Speed for more power and low for delicate foods. The 3Hand Blender with Variable Speed is comfortable to grip and easy to operate with one hand.
4. Easy to Clean: The Hand Blender with Variable Speed blending wand with stainless steel blades is detachable and dishwasher-safe for easy cleanup.