How to choose a best USB portable juicer
author: Nove
2023-07-12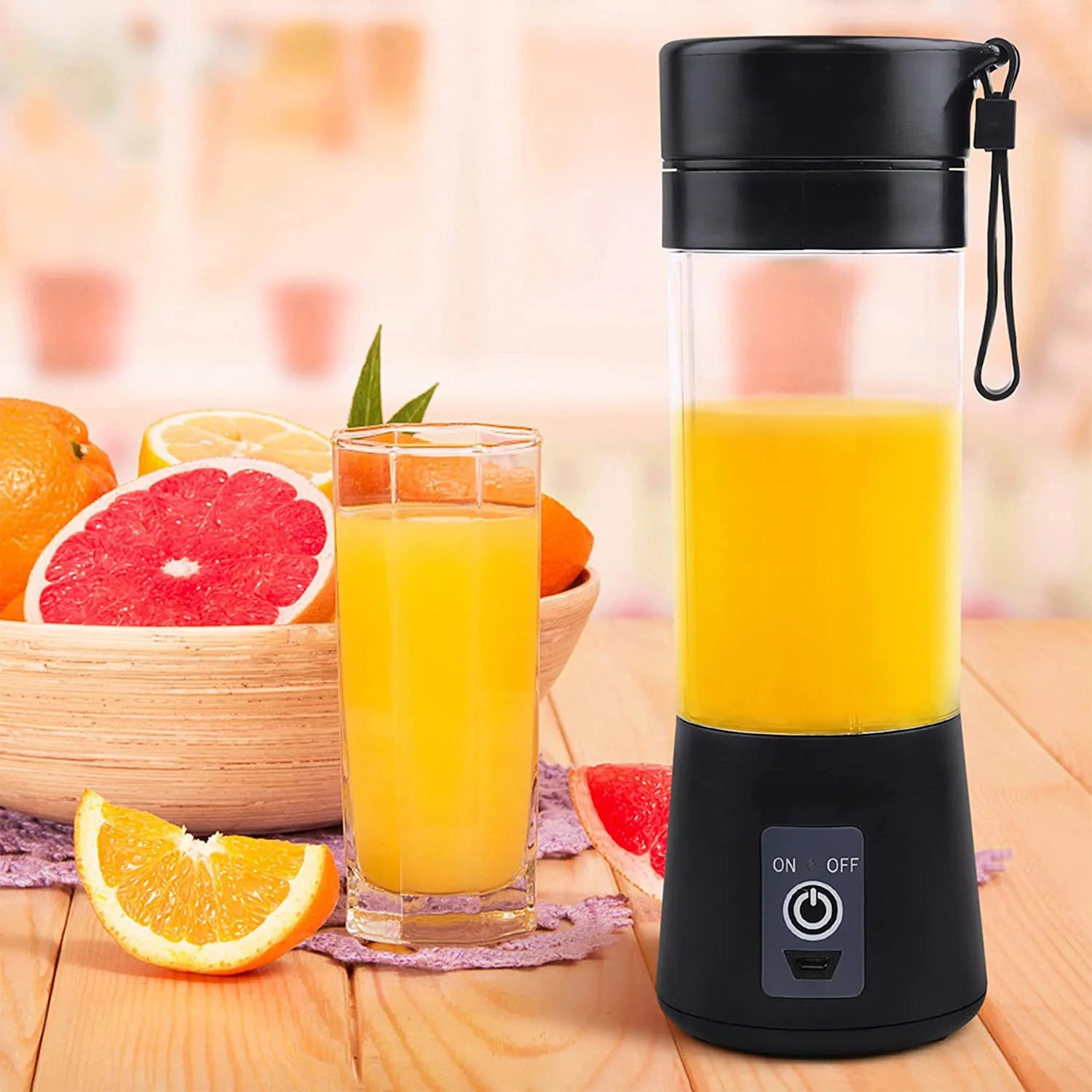 Product Description:
Food Grade Safe Material & Measuring Cup with Scale Design ---Electric juicer is made from eco-friendly, food-grade PCTG and food grade 304 stainless steel material, and is 100% BPA-free, and with a scale design, your can intake clearly ml or oz of what you want when exercising or feeding your baby.
Ultra Smart Safety Protection System -- portable blender is built-in safety features, a Magnetic sensing switch is ultra safe to use and clean, and the juicer cup will stop working when the body and bottom are separated, Preventing injuries and use more safely! In addition, The cup body needs to be tightened with the base. After the up and down arrows are aligned, the light can work normally after flashing.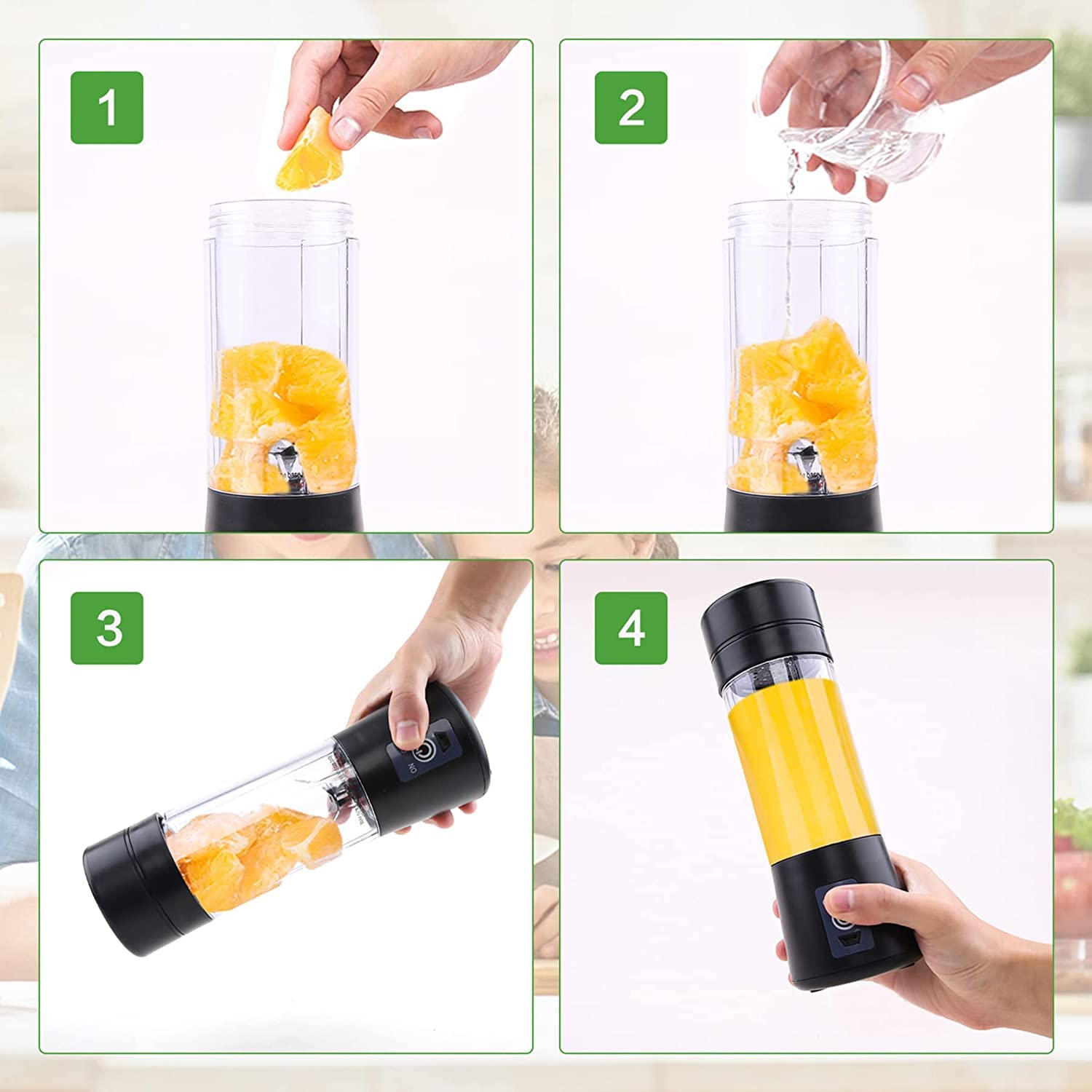 3-5 Hours USB Rechargeable & Long Endurance --The USB juicer cup is equipped with 2000mAh*2 rechargeable high-quality batteries that can be recharged in a variety of ways, like charging by power bank, AC Adapter, and computer; fully charged can produce 20 cups of juice, and the electric quantity indicator helps you to observe the remaining power in real-time and remind the charging in time.
Easy Cleaning and Powerful Blending -- Never have to clean the portable smoothie blender again. Just brush corners with a cup, add water and a drop of detergent, and run your blender until it is clean. its blades at a blazingly fast 24,000 RPM with 7.4 rated voltage. It only takes 30 seconds to blend your favorite smoothies, shakes, or baby food.
Portable and Wide Application-- Portable blender cup is great for making nutritious single-portion smoothies, juice blends, mixed fruits and vegetables, coffee, milk powder, protein shake, and baby supplementary food, you can enjoy fresh and delicious drinks anytime and anywhere. Ideal for any kitchen, office, or travel.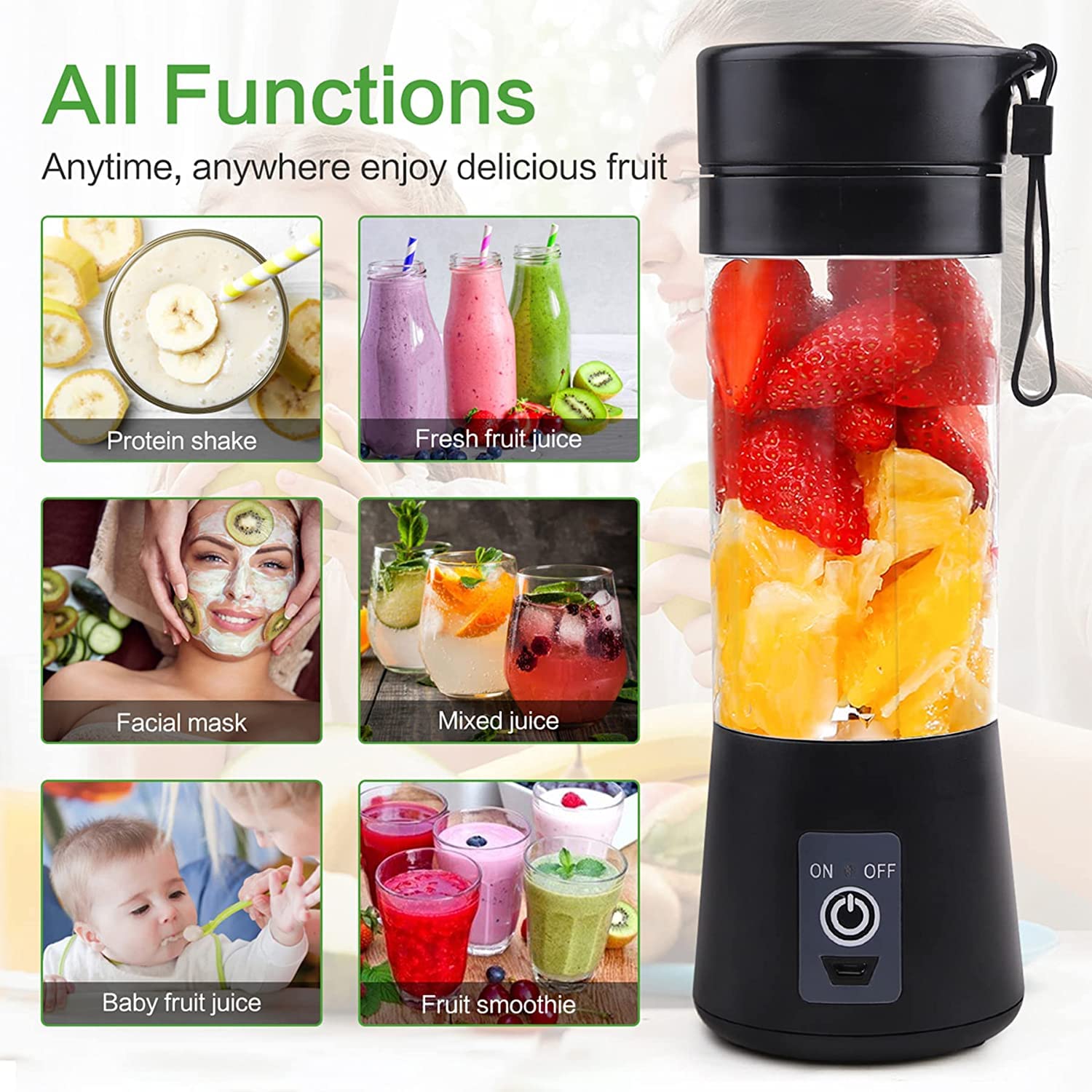 DC3.7V -18650 battery 1500mAh
Input voltage/current: DC5V 1A
Rated power: 60W
Capacity: 300ml
Wireless connection, large capacity
Four-leaf stainless steel blade
Large-capacity lithium battery, long-lasting battery life
Hidden bottom charging
PCTG body
Security lock
If you want to have a USB portable juicer you need to know about:
What Makes Them Special?
Portable juicers are juicers that are small and compact, and that can not only fit into any storage cabinet or closet or shelf, but they can also fit into travel bags and backpacks, being lightweight and taking up little space. You can take them anywhere.
What To Look For?
A big benefit of portable blenders is certainly the battery-operated feature. Thanks to the rechargeable battery, the travel juicer no longer depends on having an electric socket to plug it in in order to work. You can carry it anywhere, even in nature for camping, and you can use them about 3 times on average before the battery needs to be recharged.
What Kinds Are There?
The best compact juicers are those that fit in bags and have a rechargeable battery. However, there are some compact juicers that still operate via a power cord but have some features that make them fit into the category of compact and easily portable blenders.
Portable Juicer Price?


Portable juice blenders usually don't cost much. That is because they are smaller and need less material to be produced. All of the models listed in these reviews cost under 100 US dollars per item.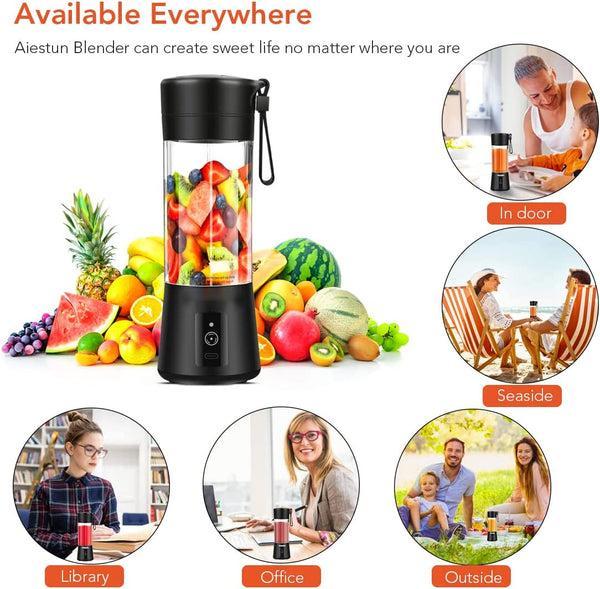 This portable blender has a built-in handle on the lid, which is loop-shaped, so you can attach various ropes to it for carrying or equipping for travel. This means you can also attach it to your backpack or travel bag with hooks or ropes
.