Electric non-stick coating air fryer for cooking evenly with little no oil and easy to clean
author: Nove
2023-07-07
The non-stick coating air fryer 
Food gets crispy outside and stays moist inside while using 80% less fat.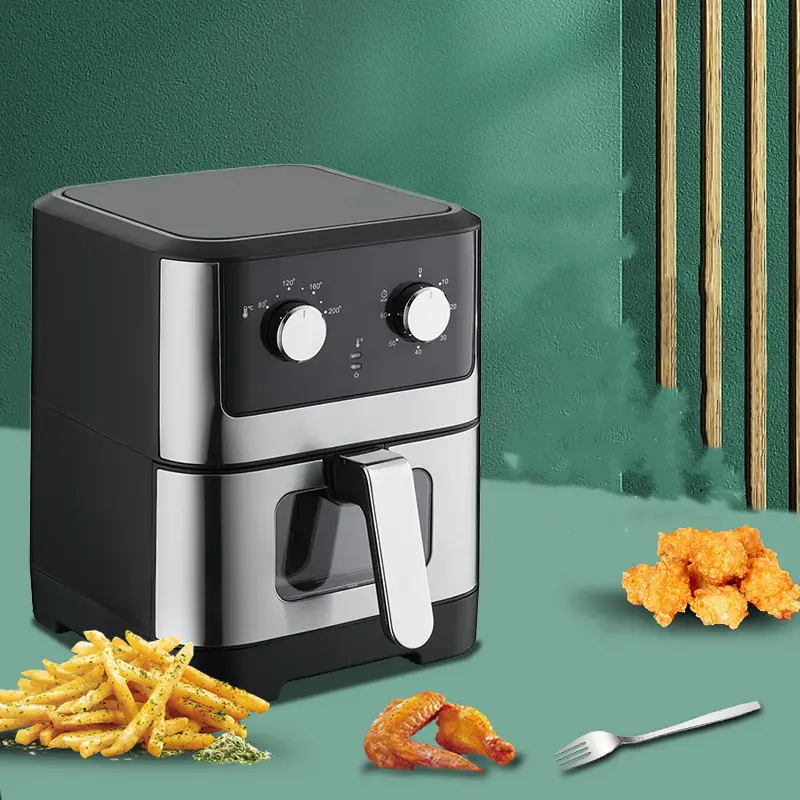 Air fryers are very popular all over the world.
Having a non-stick coating air fryer at home is so much easier and allows you to make easy and healthy meals.
The non-stick coating air fryer uses a convection mechanism to cook food by circulating hot air around the food at high speed by means of a mechanical fan. In this process, the anon-stick coating air fryer creates a crispy layer of food through the Maillard reaction and the browning reaction of caramelization. The Maillard reaction generally requires a temperature of at least 140 degrees; the caramelization process depends on the sugar content and generally starts at 110 degrees.
There are many well-known brands of non-stick coating air fryer on the market, but how to accurately buy a good quality air fryer can't just be a direct mail brand of choice.
More feedback on the market comes from consumers who make dishes and taste to assess the goodness of an air fryer, but different people will have different needs and the results will naturally be different, so you can't just rely on this one criterion to judge.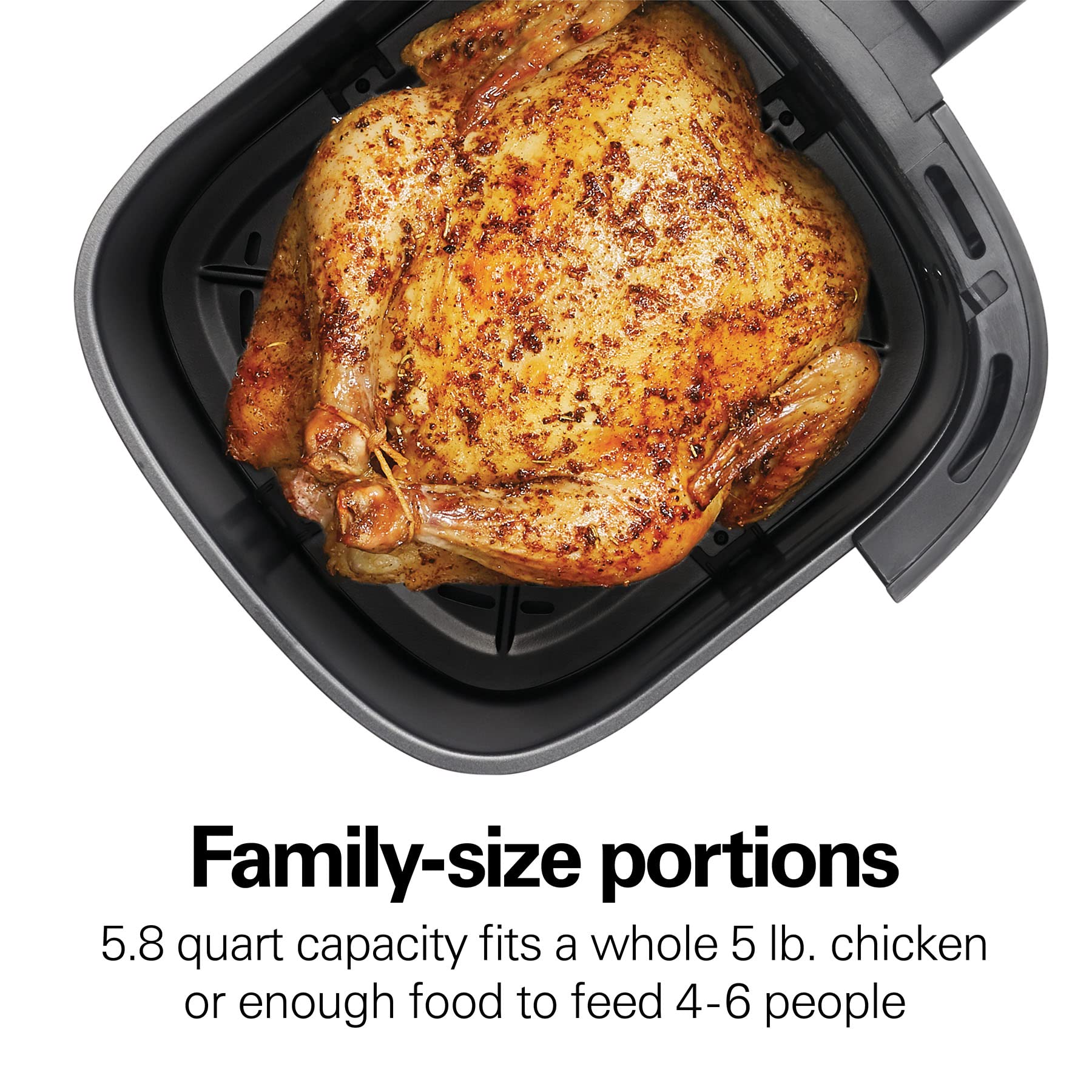 How do I choose a great air fryer?
The non-stick coating air fryer and the traditional frying pan, the difference between the oven
Traditional frying pan frying, cooking oil wrapped around the ingredients, so you can quickly and evenly conduct heat, the surface temperature of the ingredients quickly rises, moisture vapors and the surface will become crispy, In an air fryer is use hot air-wrapped ingredients, producing a similar effect. The biggest difference between the two is that air fryers can use no or little oil, are virtually fume-free, cook in an airtight pan, and hot oil doesn't splash around and burn people.
While oven baking uses the heat emitted by the electric heating element to cook the ingredients, the air fryer uses hot air circulation to cook the ingredients, so in layman's terms, think of the non-stick coating air fryer as a small, simple oven with a hot hair dryer. The main difference between the two is that the air fryer is quicker and easier to use when baking small quantities of ingredients, while the oven is more suitable when baking large quantities of ingredients or when baking ingredients is required.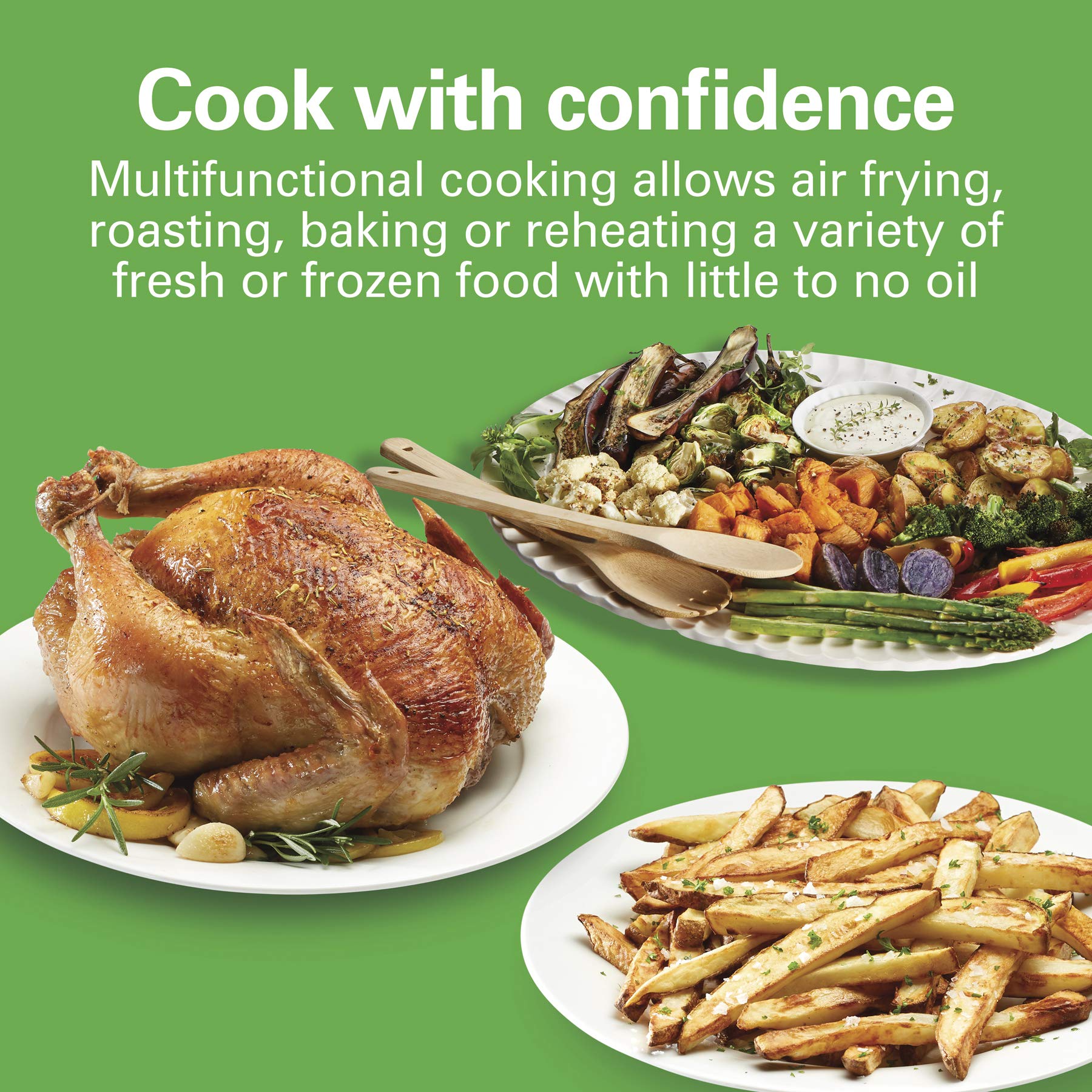 8.0L capacity non-stick coating AF820DW with Frying pot&frying tray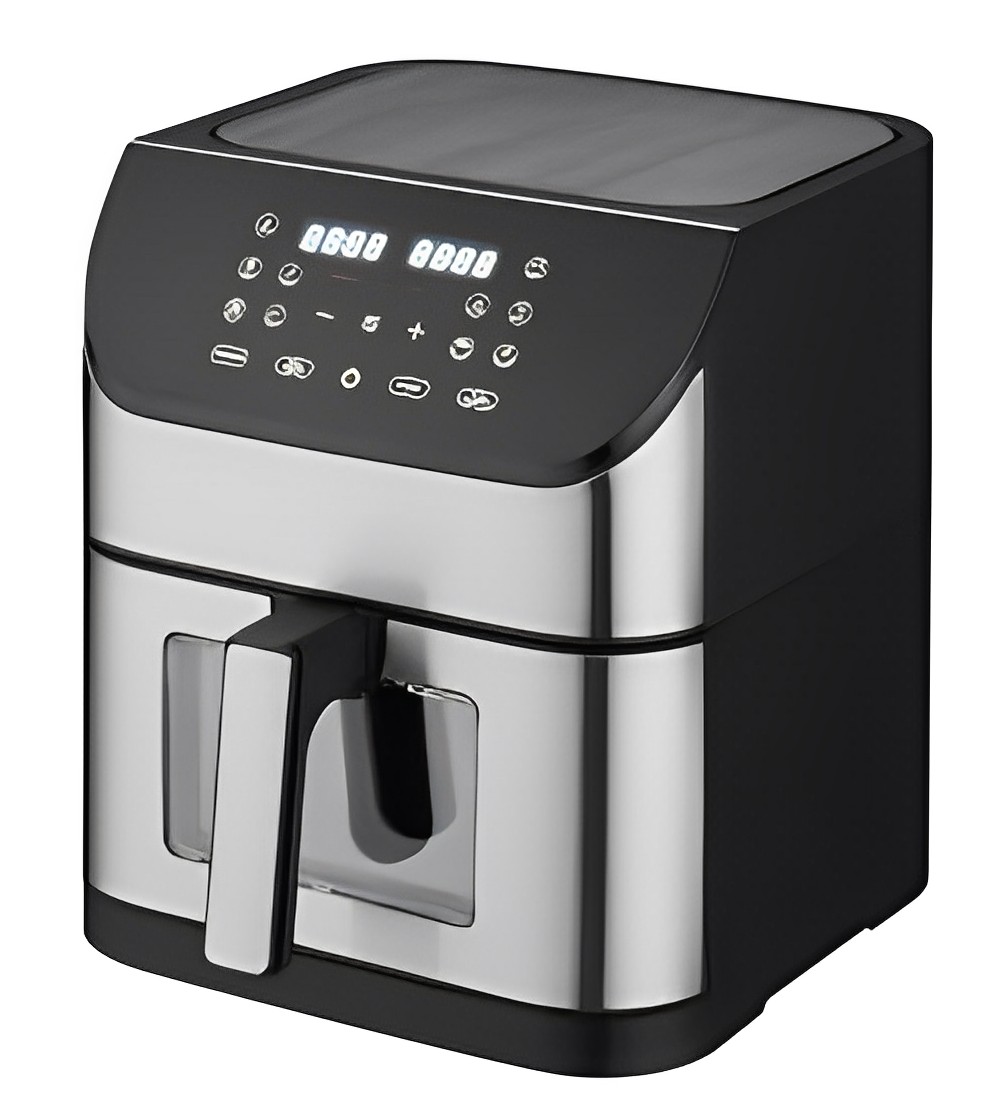 220-240V~50/60Hz,110-120V~60Hz 1800W    
product size:35.5*29.5*35.2cm        
Frying pot&frying tray with non-stick coating            
Timer length: 90 mins            
LED display&Touch control: Yes        
Temperature control: 80-200 centigrade            
304 stainless steel heating element        
Front surface with stainless steel decoration            
Automatic shut-off with a ready alert        
Insulation handle for frying pot        
Prevent slip feet            
Heat-resistant material inside the enclosure            
Visual Window            
With microswitch                
Seven pre-set programs            
Matt finish surface
The best non-stick coating air fryer can change your life. That's because they can save you money, save you tons of time and even help you cut your calories. Not bad for an appliance – and because they take up less space and use less energy than traditional ovens they're brilliant options for small kitchens and budget-conscious buyers too.
If you want a budget-friendly air fryer that's as stylish as it is effective, then this non-stick coating air fryer AF820DW is worth considering. Unlike any of the air fryers we've tested previously, the LED and touch control panel is located on the glossy top of this kitchen gadget creating a streamlined look. 
The non-stick coating dual air fryer AF900AP is for sale.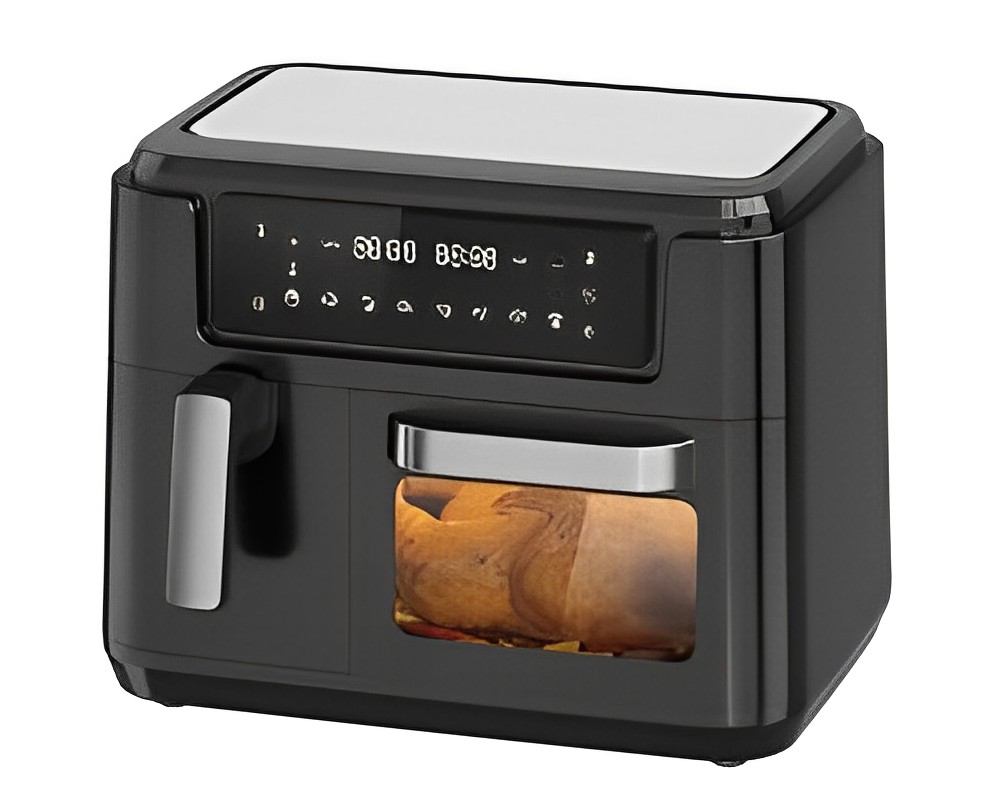 220-240V/1000+1400W 
Product Size:423*346*320mm
3.5L+6L  DIGITAL DUAL AIR FRYER W RACK
basket & rack is made of coated Alum
10 cooking functions
Temperature: 60-200℃
Timer:1-60mins
sensor touch control, LED display, 8 digits display
with stainless steel drawer door
 
The non-stick coating air fryer is a high-performance air fryer and multi-cooker that gives you all the crispy, juicy, delicious, and healthier benefits of oil-free air frying.
Replace multiple appliances & enjoy a variety of cooking methods in one compact, countertop design.
Air fry extra-crispy chicken fingers. Rotisserie savory pork roasts or authentic kebabs. You can even dehydrate to make healthy fruit strips, jerky, and more with no added sugar.
1-Touch LED Panel with 10 Custom Presets: French fries, fish, eggs, chicken, bake, broil, dehydrate, defrost, vegetable, reheat- XL capacity air fryer serves 6+ depending on serving size
If you want to know more about the non-stick coating air fryer, pls contact us.