Wholesale customized powerful Blade coffee grinder
author: Nove
2023-06-07
【A Secret To Grind Bean Effortlessly】Grinder comes with a pure copper motor and stainless steel blade. Easily observe the grinding situation with a transparent lid, and extract the perfect flavor from the beans. let you enjoy great coffee in a few seconds.
【Coarse Or Fine By Your Finger】Pour in up to 60g beans, put the lid on, press the control button, and the grinding starts. Release the button and the grinding stops. Easy one-button operation of the grinder achieves you to get the desired coffee powders.
【Rich Aroma & Fresh Flavor】Pure copper motor, stainless steel blade & bowl. Meaning beans won't be burnt during grinding, and maintain a precise and consistent uniform grind. let you enjoy the rich aroma and fresh flavor.
【Save Your Precious Counter Space】Hiking coffee grinder offering a wide range of abilities. Excellent stainless steel blade chops ingredients through rapid spinning, so it not only works well with coffee beans but also works with spice, seeds, nuts, herbs.
【Easy life on Hiking 】Hiking is a trusted-worth brand. We believe that a Hiking coffee grinder is an Indispensable important link in the chain that extends from the coffee cherry to an exquisite espresso. It would easier for you in this busy world.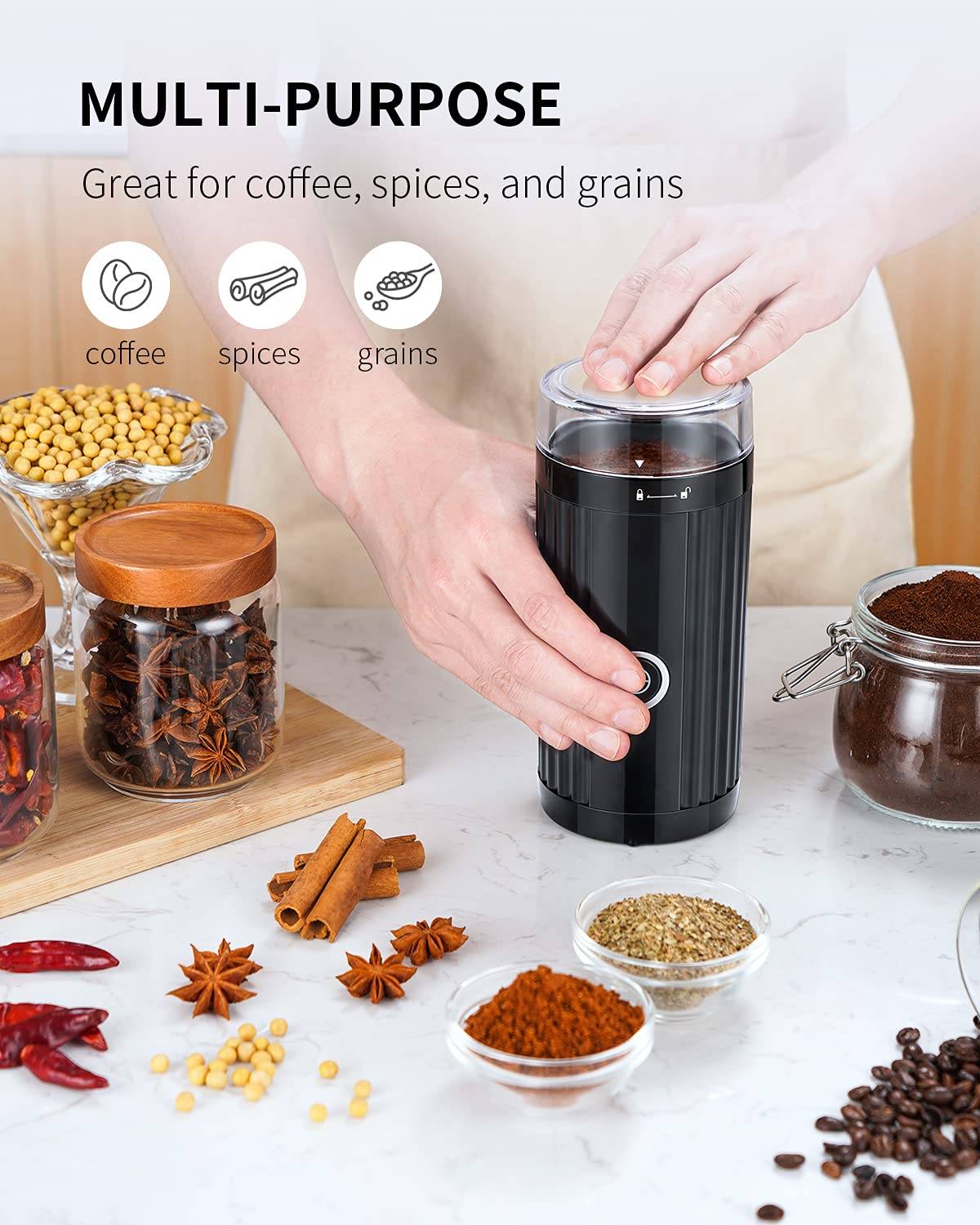 More Details:
EASY ON/OFF SWITCH: Blade grinder with an easy On/Off switch
STAINLESS STEEL BLADES: The powerful stainless steel blades quickly and easily grind whole coffee beans
14-CUP CAPACITY: Customize how much you grind; grind enough coffee beans to make 4-14 cups of freshly brewed coffee
SAFETY SWITCH: The lid-activated safety switch allows grinding only when the lid is locked
TRANSPARENT LID: The transparent lid helps you keep an eye on the coffee beans as they are ground
CORD STORAGE: Cord storage allows for convenient storing
CLEANING BRUSH: Includes a cleaning brush—a clean machine means better-tasting grounds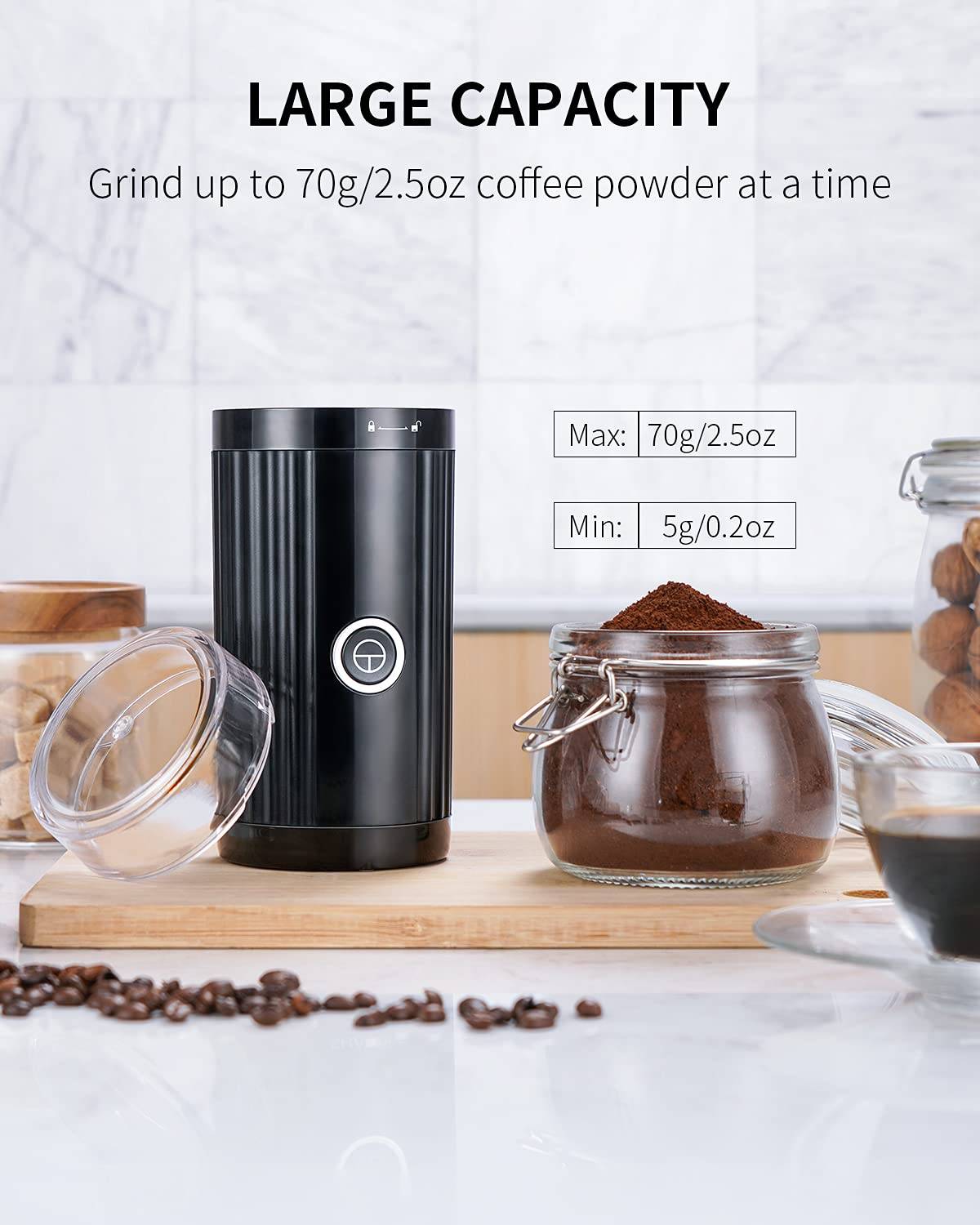 Care should be taken when using
The grinder operates with the touch of a button and grinds into a static-fighting stainless steel container, which features a lid with a hole big enough to empty the grounds into a coffee filter without making a mess. The lid also helps prevent grounds from shooting everywhere during grinding. After emptying the grounds, you can securely click the container into place, readying it for the next batch. One thing to note: Some online reviewers say that this machine tends to clog when using very oily beans but otherwise works well.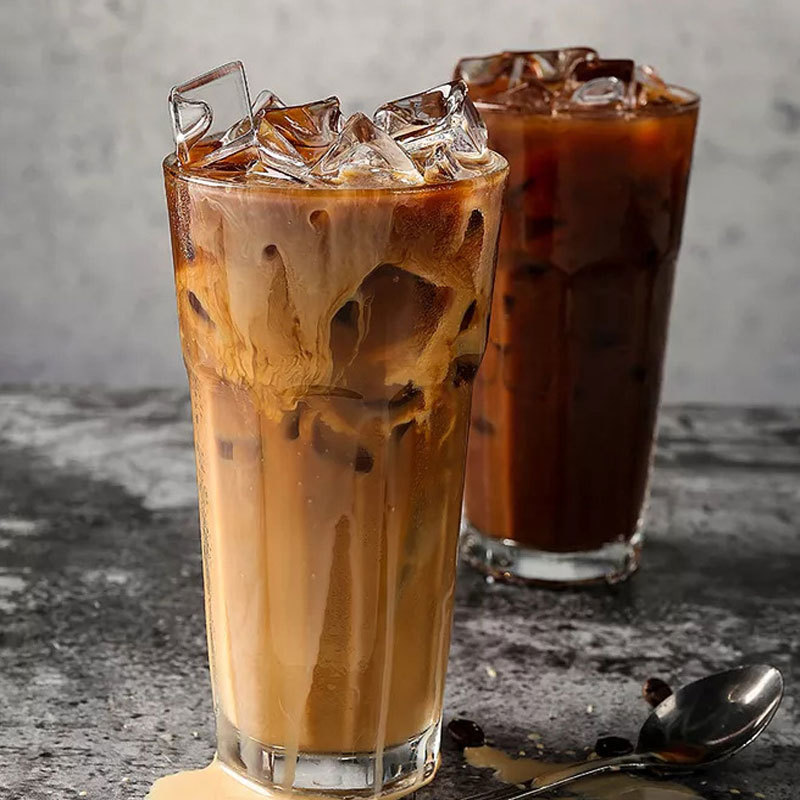 Dissolve coffee powder and pour it over ice for a fast drink. This is another quick way to make iced coffee. Stir 1 tablespoon (6 g) of instant coffee with 2 tablespoons (30 ml) of hot water in a tall glass. Then fill the glass with ice and pour 1 cup (240 ml) of cold water over it. Stir the iced coffee with a long spoon and drink it before the ice melts.
You May Also Like: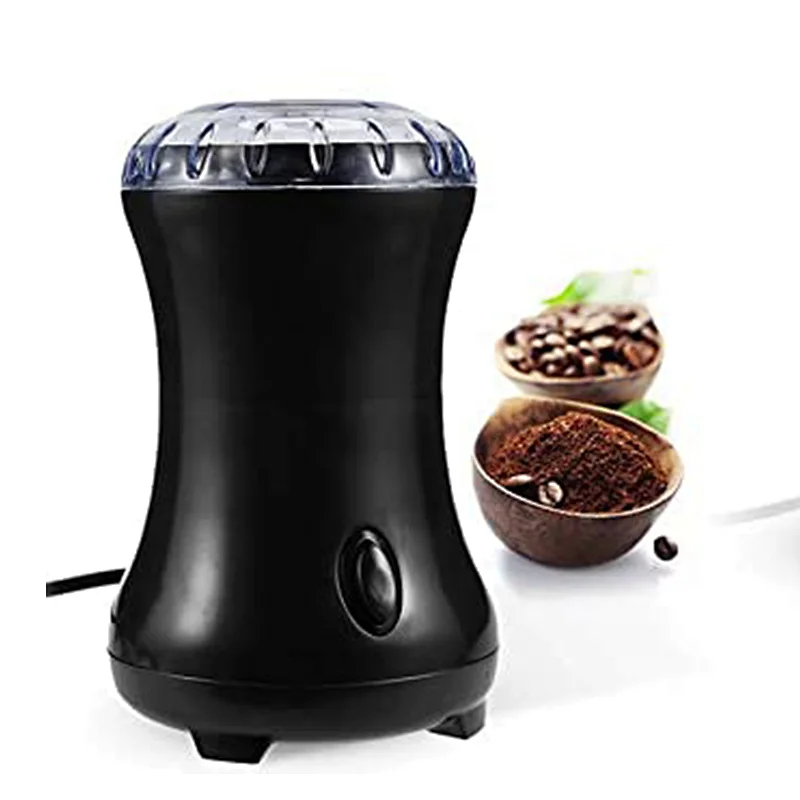 Prepare freshly ground beans every morning with these Multi-purpose Coffee Grinders. It turns whole beans into a smooth blend in seconds, just enjoy a cup of coffee with less wait time.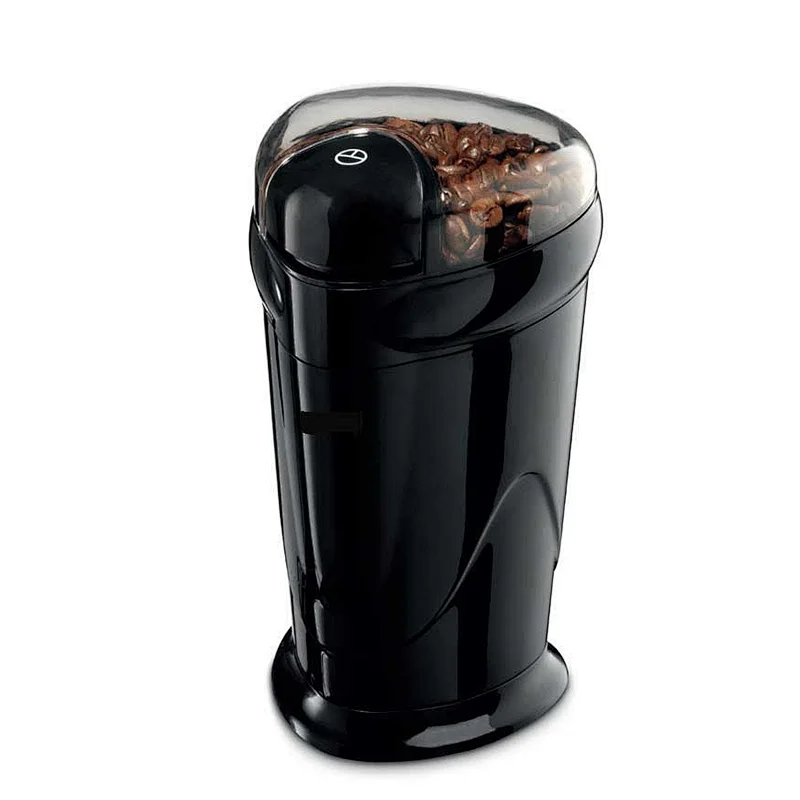 With a safety lock function so the HCoffee Grinder with Stainless Steel Blade won't start unless the lid is locked in place.