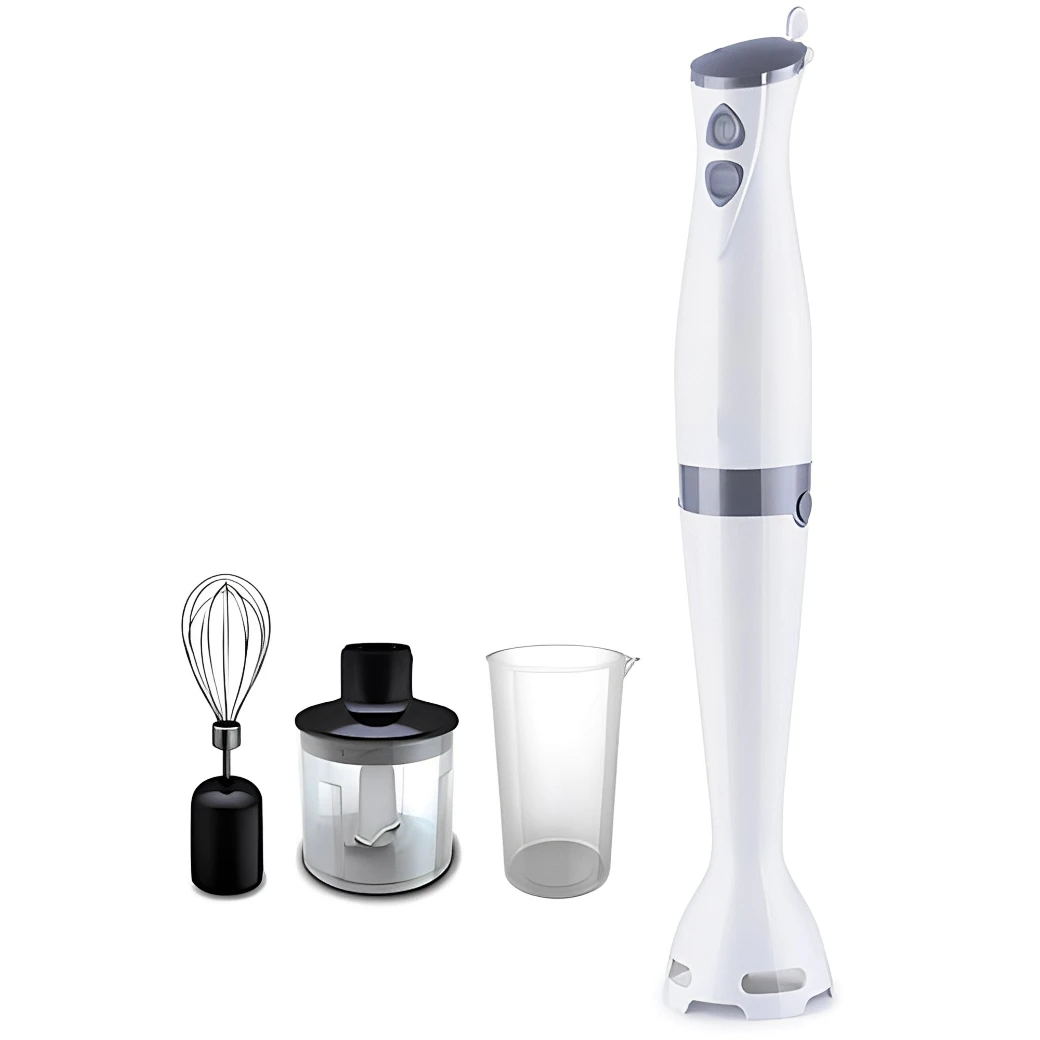 Model No: BL812A
2023 New Special Hot food chopper electric hand blender
Our Precision Hand Blender is a versatile kitchen tool that can blend, chop, and puree all types of ingredients with ease. It features a powerful motor and multiple speed settings, giving you complete control over your food. The stainless steel blades are durable and long-lasting, ensuring that you get great results every time. Whether you're making soups, smoothies, or sauces, this hand blender has you covered. Its lightweight design makes it easy to use and store, and it's also dishwasher safe, making cleanup a breeze. With the Precision Hand Blender, you can take your cooking to the next level!
minimum order :
1000 cases
Country of Origin :
Ningbo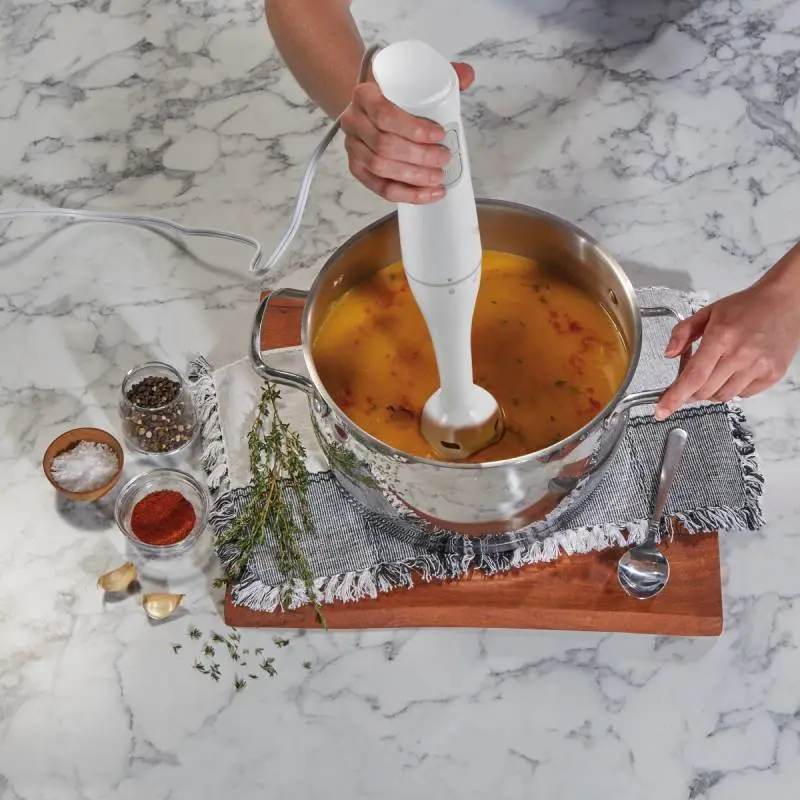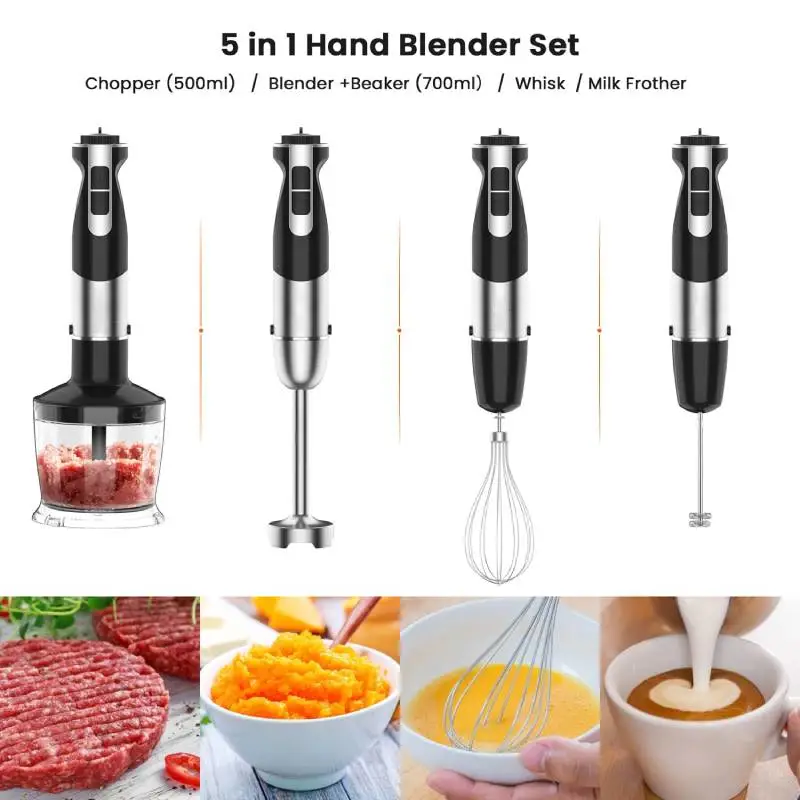 Product Description
---
1. Versatile Hand Blender: This food chopper electric hand blender is a must-have in every kitchen. It blends, mixes, purees, and whips. food chopper electric hand blender is great for making soups, sauces, purees, smoothies, milkshakes, dips, and whipped cream.
2. Blends in Cooking Pots & Other Containers: With this food chopper electric hand blender, you'll blend and puree foods right in your cooking pots, bowls, and other containers. The food chopper electric hand blender is no need to transfer food to the hand blender electric to mix so you'll dirty fewer dishes.
3. Easy to Use With 2 Speeds: The hand blender 350w has 250 watts of power and is very simple to use. Just choose your speed. Use turbo speed hand blender 350w for more power and low for delicate foods. The hand blender 350w is comfortable to grip and easy to operate with one hand.
4. Easy to Clean: The hand blender 350w blending wand with stainless steel blades is detachable and dishwasher-safe for easy cleanup.